Recap of 2019 Ram 1500 Spied Info
The Detroit Auto Show starts January 13, 2018, and as many know, the press can get in before the venue opens to the public. We're expecting to see many new vehicles and concepts pop up at this auto show, as is the usual. One vehicle in particular, now that the 2018 Jeep Wrangler JL is out of the spotlight, is the unveiling of the next generation 2019 Ram 1500 DT. Spy shots of the new grille are still popping up, because no one wants to wait, and we don't mind.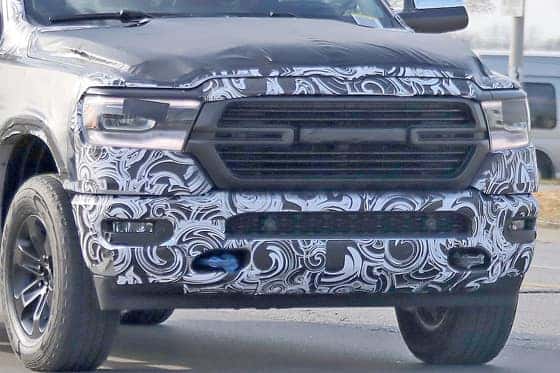 Recap
Quick little recap of what we know so far. Ram pickup trucks are used for hauling and storing cargo and equipment, and with that comes cargo space. Truck beds are the most obvious, and some models come with an underfloor storage compartment. Some people were worried that the 2019 Ram 1500 will remove the RamBox Cargo Management System, but all fears were put to rest with recent spy photos.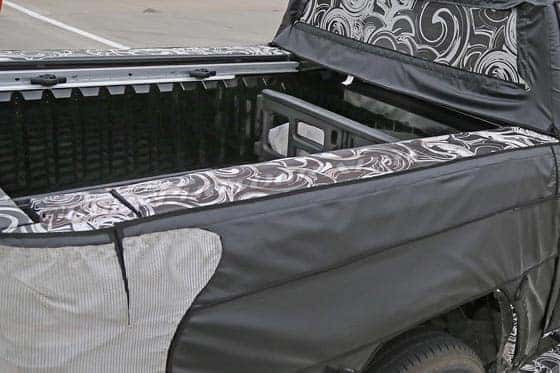 The technology is definitely going to be new, most likely the next-generation Uconnect 4. The setup is also a new style, a vertical center stack like that seen in Tesla vehicles. A little different for Ram, but good infotainment options are essential in today's world.
New Style
From what we've seen on the style, the 2019 Ram 1500 is getting a new look. For one, the headlights are being replaced with LEDs, a common practice for automobiles today, and are getting a new design that draws attention to the front. This effect is accentuated with sharper, sculpted lines that add detail to the hood of the truck.
We also knew the crosshair grille would be no longer an iconic Ram feature, but didn't know how much it would change. In recent years, it's split from the crosshair to a sort of psychedelic feel to it with "RAM" in big letters in the middle. Now, the crosshair is gone for good and is being replaced with a split grille. According spy shots, "RAM" is still spelled out in big letters, but on either side we can see split chrome bars in the middle of the grille.
The new design does bring the front fascia together nicely, much better than previous iterations. Look at the comparison of earlier 1500 models and the picture below. So much smoother.

Now isn't that nice? More spy shots may show up within a week or two, but we're betting the 2019 Ram 1500 will have a lot more to share if FCA follows the same promo pattern they did for the 2018 Jeep Wrangler JL. Excited for the new 2019 Ram 1500? Let us know on our Aventura CJDR Facebook Page.
Photo Source/Copyright: cars.typepad.com