Ram Trucks Winning Big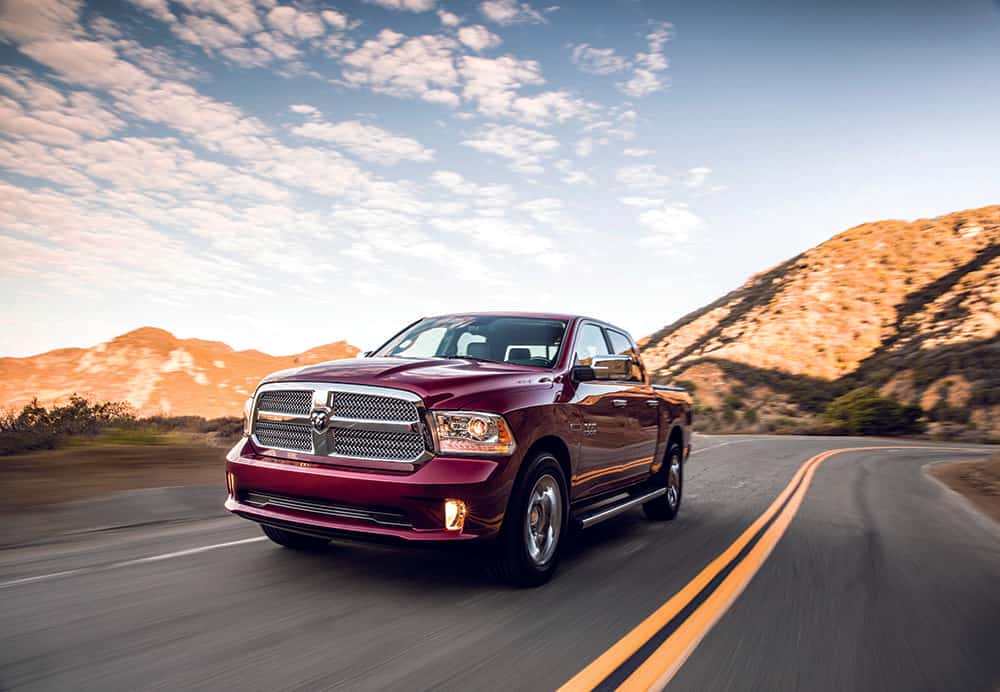 With all the different news organizations and agencies finishing their lists of the best of, the AutoPacific is also wrapping things up with awards. AutoPacific just announced its 22nd annual Vehicle Satisfaction Awards (VSAs), identifying the most satisfying vehicles in the market. A wide variety of vehicles won various categories, but one Fiat Chrysler Automobiles (FCA) brand was strong enough to cause an unbeatable three-way tie. It was none other than Ram, the FCA pickup truck brand that caused such a fuss.
AutoPacific and the Annual Vehicle Satisfaction Awards
AutoPacific is an automotive marketing research and product consulting firm that has been reviewing and researching vehicles for more than 30 years. By observing and analyzing future vehicle forecasts, they can keep automotive brands and manufacturers in the loop about consumer wants. The Vehicle Satisfaction Awards held by AutoPacific are more focused on the consumer than the manufacturer.
"VSAs provide consumers with insight into which vehicles are giving owners a satisfying ownership experience … AutoPacific VSAs are unique in their inclusion of importance in the calculations … Not only do we measure owner satisfaction, but we also measure how important each attribute was to owners in their shopping process, resulting in a satisfaction score representative of demanding owners." – AutoPacific president George Peterson.
AutoPacific's Vehicle Satisfaction Awards are designed to objectively measure owner satisfaction with 40 separate attributes ranging from seating comfort and interior quality to driving performance. Winners were selected based on survey responses from over 58,000 owners of new 2017 and 2018 cars and light trucks. The survey was designed to adhere to an industry benchmark set by AutoPacific for measuring how satisfied an owner is with his/her new vehicle.
Winners
There were many winners with large sales over the past years, with a focus on pickups, sport utility vehicles, and minivan classes. However, other vehicles classes did appear during the VSA as well. Here's the list of winners for each category.
For passenger cars, the Dodge Charger won the Large Car class, and the Dodge Challenger (2nd year) won the Sport Car class. For light trucks, the Jeep Grand Cherokee (2nd year) won the Mid-Size SUV class. Although GMC is said to be one of the most satisfying popular brands, this year it shares its title with Hyundai and Ram trucks. That's right, the three-way-tie is between Ram, Hyundai, and General Motors.
"Having two strong American truck brands and a Korean brand known for its cars is pretty incredible," – Peterson.
Southern Automotive Media Association
There's even more good news for the 2019 Ram 1500. During the recent Southern Automotive Media Association's Topless in Miami Competition, the 2019 Ram 1500 earned highest honors for its "sunny" Disposition. The competition was conducted by having journalists cruise around Key Biscayne, Florida to test out which vehicle provided the highest ride quality, most advanced technology, exceptional design and "overall open-air experience."
Leaving the competition with the "Sunny Pickup Truck" title, some may be forgetting about the expansive dual-pane panoramic sunroof, the feature that truly gave the light duty pickup truck the leg up on the competition this year. Remember, a new 33.3-inch by 43.4-inch panoramic sunroof is an available option for 10 square-feet of open air, sunlight, and the breeze. One more reason to call this 2019 Ram 1500 pickup truck a next generation vehicle.
"With 10 square feet of sky view, the expansive sunroof amplifies the truck's spaciousness, providing an open-view experience for both the front and rear passengers," – Jamie Florez, Southern Automotive Media Association president.
The panoramic sunroof is optional on the 2019 Ram 1500 Laramie, Laramie Longhorn, Limited, and Rebel with a Crew Cab and five-foot-seven-inch truck bed on a 4×2 drivetrain or the Laramie, Laramie Longhorn, or Limited with a Crew Cab and a six-foot-four-inch truck bed and 4×2 drivetrain. The same options are true for these configurations on a 4×4 drivetrain. Make the best use of the 2019 Ram 1500 dual-pane panoramic sunroof by also getting a trim that can opt-in for the new off-road package or the 2019 Ram 1500 Rebel, made for off-road action featuring 33-inch Goodyear Wrangler DuraTrac tires, an electronic-locking rear differential, a coil spring suspension, a one-inch factory lift, and designed Bilstein shocks.
Ram Trucks are making a killing in 2018. Find yours at Aventura CJDR.
Photo Source/Copyright: RamTrucks.com and Chrysler Ad Planner