Ram Trucks Broadcast New Ad for Small Businesses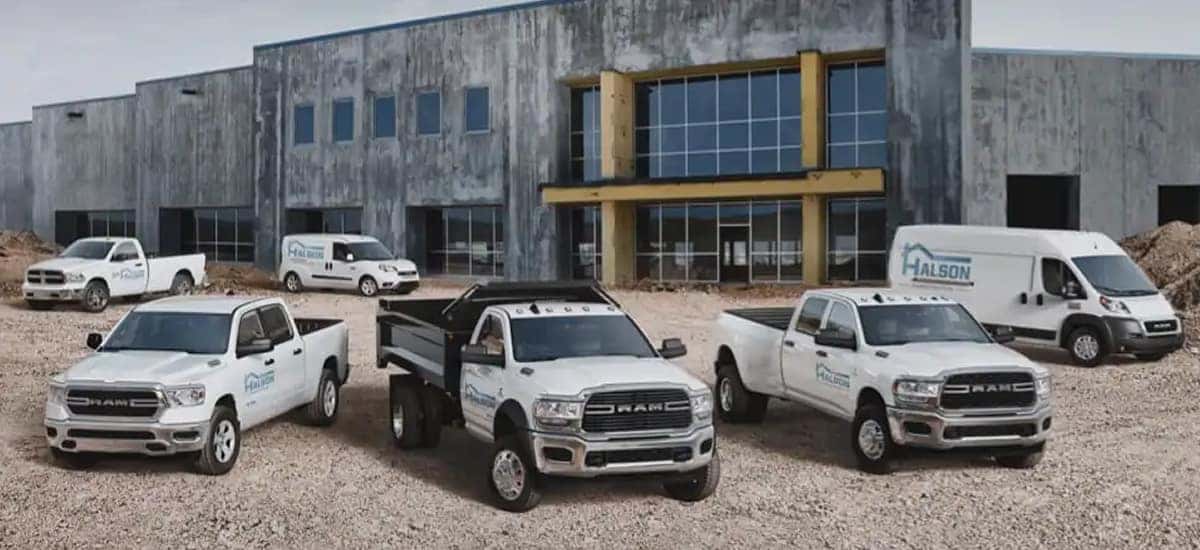 Man, what a year 2021 is so far. It's in many ways a lot better than 2020, who knew? The economy may still be building itself back up, but the auto industry is kicking hard. Every automaker has new concepts and tech come out like hot cakes, and with them, the right ads and promotions to market them. Like model-specific ads, there are also ads for the entire brand of an industry, and Ram Trucks has recently put together two new 30-second broadcast spots that focus on Ram work trucks and ProMaster vans. They're simple but have a great message. Here is one below.
"Our new Ram 'Giants' campaign reinforces the full lineup of Ram Commercial vehicles, purpose-built to support and improve the productivity of businesses everywhere…At a time when this country's skilled tradespeople and business owners are demonstrating extraordinary fortitude, delivering this compelling message of strength, resilience and courage is our way of paying tribute to the hardworking and heroic American workforce." – Marissa Hunter, Vice President, Marketing – North America, Stellantis
Ram Trucks are definitely known as work trucks. They get the tough jobs done and can do the heavy lifting. Ram has also shifted its focus in recent years to focus on lifestyle trucks, or trucks that can do more than bring wood to and from the nearest home depot. These ads focus on the roots of the brand. With a focus on American working-class heroes and small business owners, the ads remind us of the people who "deliver the goods and supply the demand". Called the "backbone of America", small businesses took a hit last year, and Ram wants us all to ask – where would we be today without them?
Thus, Ram Trucks and Sheet Metal Arts got together to work on this brand-new advertising campaign called "Giants". Ram trucks and vans are shown in the ad spots, but the great features aren't really talked about since they aren't in the main spotlight for the ads. So, let's look at some of the features that make Ram Trucks so loved.
When it comes to the heavy-duty jobs, Ram Heavy Duty pickup trucks like the 3500, 4500, and 5500 are there to make it easy. With an available 1,075 lb.-ft. of torque with Cummins Turbo Diesel and a maximum Towing capacity of 37,100 lbs. with the Ram 3500, almost nothing can stand in the way of this truck. In 2021, the Ram 1500 TRX was released, known as the quickest, fastest and most powerful mass-produced pickup truck in the world. On the other tail end, the Ram 1500 is the most awarded light-duty truck in America with the highest owner loyalty of any half-ton pickup. Adding luxury with real wood, real leather, and a 12-inch Uconnect touchscreen (Ram Limited trim), the 1500 is also America's most powerful half-ton diesel pickup with 480 lb.-ft. of torque.
Ram Trucks can do a number of things. They can transport cargo and equipment, they can be a nice vehicle for the morning commute with the kids, or they can serve as an off-road vehicle to find a secret gem of a campsite. Versatile and tough, that's why consumers get a Ram truck. Find your Ram truck today at Aventura Chrysler Jeep Dodge Ram.
Photo Source/Copyright: Ram Trucks