Ram Rebel TRX Reveal Still Set for 2020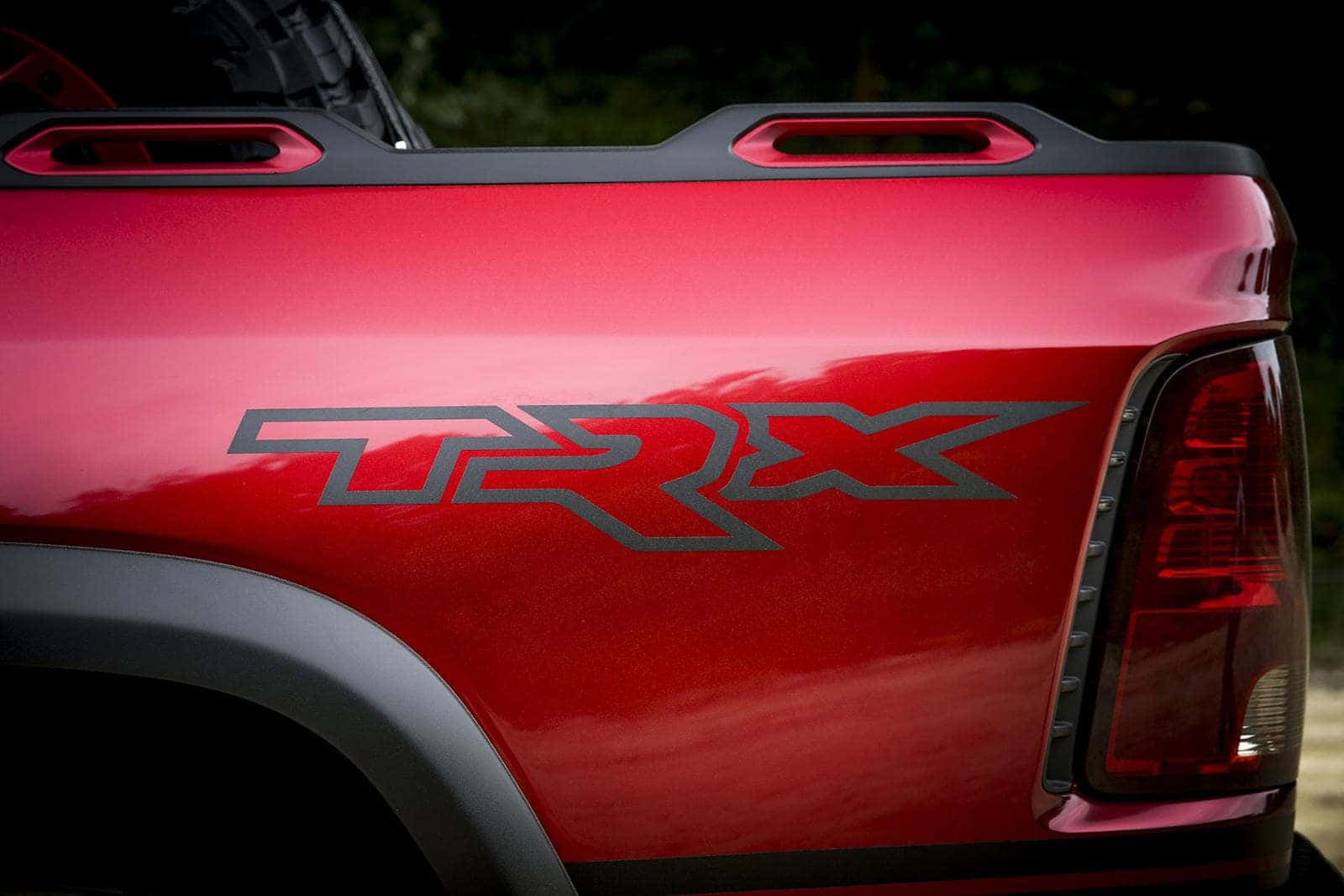 With the current global pandemic still holding the world in a state of unknown, many industries are being affected and companies placed on pause. The automotive industry is definitely seeing an impact, with automakers shutting down manufacturing plants and many automotive shows having been cancelled for 2020. It's a shame, because auto shows are a chance for automakers to show the public what's coming up next, and one automaker, in particular, was supposed to unveil a long-awaited vehicle at the 2020 Detroit Auto Show in June. Fiat Chrysler Automobiles (FCA) brand Ram was set to reveal the 2021 Ram Rebel TRX this year. So, what now?
There is still hope! Sure, the 2020 Detroit Auto Show is no longer taking place, but word on the internet, and good authority from MoparInsiders, FCA might still be planning to have a reveal of sorts. With the Ram Rebel TRX sitting as one of the most anticipated pickup trucks to be revealed this year, a high-powered, off-road-ready super-pickup that we've been waiting for since its preview in a 2016 concept, it's time to release this pickup truck powered by a 6.2-liter Hellcat engine. It just won't be at a major event like an auto show.
According to MoparInsiders reports, the new Ram 1500 Rebel TRX could very well make its debut during FCA's annual "What's New" preview event. An event held solely for media outlets, this event is a chance for members of the press to get access to all new and upcoming FCA products, as well as a chance to speak with representatives from marketing and engineering to answer questions. Every year, the "What's New" preview event takes place at FCA's Chelsea Proving Grounds in Michigan, but we're not too sure of the date. Regardless, according to reports, the new Ram Rebel TRX should start making deliveries to showrooms in mid-October.
It feels like a long time away, but the fall will be here before we know it. Until then, let's review some of the great features to look forward to for the 2021 Ram Rebel TRX. As mentioned, the TRX is supposed to be the only pickup to come equipped with a 6.4-liter HEMI V8 engine under the hood. Although some information from Allpar.com about a 700 plus horsepower engine has been unofficially unconfirmed, there have officially been reports of two powertrains.
The standard powertrain will be a 6.4-liter Hemi V8 engine called the "Banshee", capable of generating up to 520 horsepower and 525 lb-ft of torque. If going for higher performance, the legendary 6.2-liter supercharged V8 engine, known to be able to produce 707 horsepower, will be installed under the hood of the TRX. Expected to be a class-leading off-road performance truck, the latest information on the Rebel TRX is Ram's 4×4 Performance Control System, a BorgWarner 44-45 transfer case, and four different driving modes to handle a variety of road conditions and driving situations. Also, straight from the factory, the Rebel TRX should already come with a suspension increase by 40-percent for extra clearance.
Auto show or no auto show, the 2021 Ram Rebel TRX is making a debut some time this year. Join the discussion about the hellcat pickup truck on Aventura Chrysler Jeep Dodge Ram social media.
Photo Source/Copyright: CarBuzz.com