Ram Power Wagon, Then and Now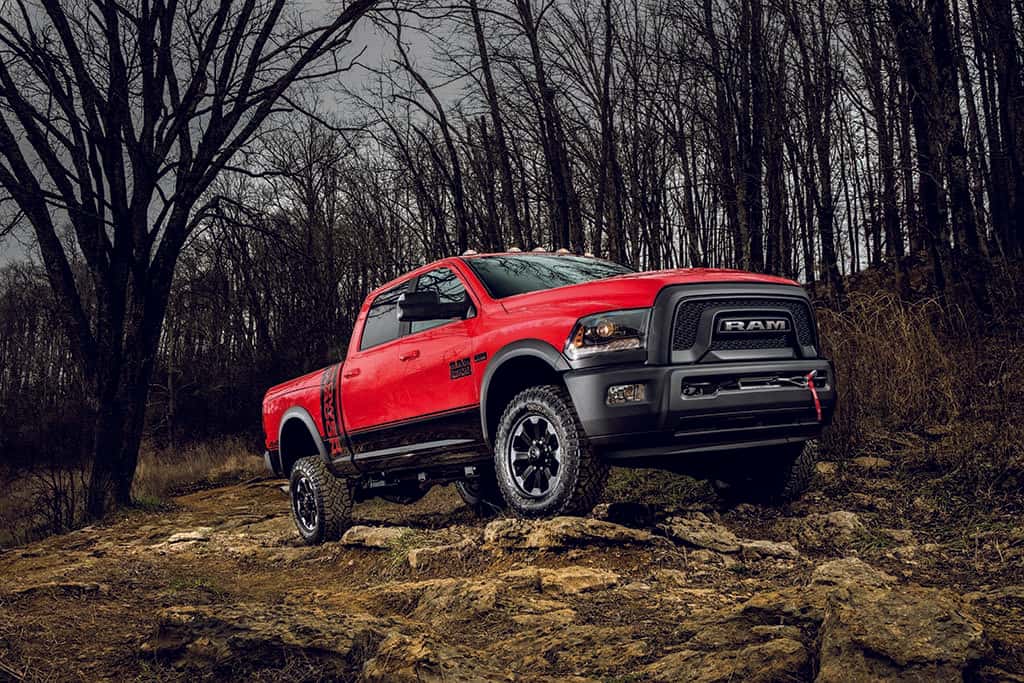 Since its conception in 1945, the Ram Power Wagon has gone through many changes. A number of variants were produced, and although the basic build remained largely the same throughout its years, there was some tinkering now and then. One of the most recent? The name. Before it was known as the Ram Power Wagon, it was the Dodge Power Wagon.
1946
In 1946, the Dodge Power Wagon became the first civilian 4×4. It had an all-weather civilian cabin with an 8-foot cargo box, making it a great vehicle for civilian and military use. The Power Wagon was powered by a 230 cubic-inch flathead I6 engine paired to 4-speed manual transmission. The transmission had a power take-off switch to reroute the power to auxiliary equipment. It rode on 16-inch wheels, had a max payload of 3000, and it had a part-time four-wheel drive (4WD) drivetrain.
Between 1946 and 1958, the Power Wagon had several variants, but only small changes were made.
1945 – 1957
Three Civilian 1-ton Power Wagon "Military-Type" variants were built and sold from 1945 – 1978, all of which were based off of the original military model. Each had their distinguishing features, but the real changes began in 1957 when the light-duty W100 and W200 were introduced as pickup trucks. Light-duty trucks under numbered names? Sounds like the groundwork for the Ram 1500 and Ram 2500.
In 1952, the Willock Chassis Swivel was introduced and lasted until 1958. This contraption allowed the power wagon's cabin and truck bed to rotate independently of one another. This was most useful for going off road when the front may be more or less 90 degrees and the back end was not, keeping the vehicle from flipping over.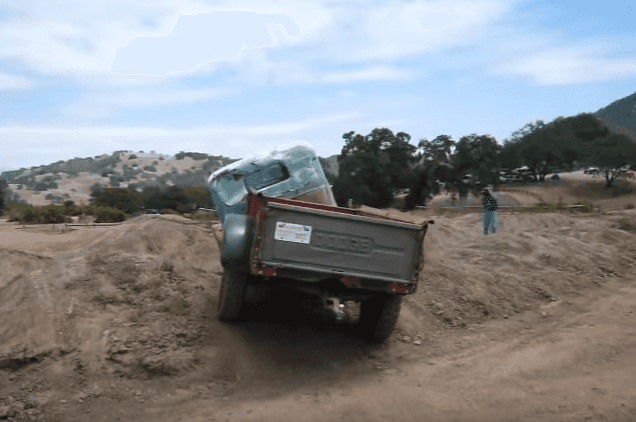 1958 – 1977
The W300 Power Wagon was released in 1958; the W500 was produced beforehand in 1956 under another name until 1971. It was replaced by the W600, but this only lasted until 1977 when Dodge discontinued all medium-duty models. Aside from new models, four major changes took place during this time period.
1961 – the standard engine is switched from a flathead 230 I6 engine to a 251 flathead I6.
1967 – The standard engine is again replaced, this time by a 383 V8 engine.
1972 – Various grille designs and paint schemes are introduced.
1974 – A Club Cab is introduced and becomes popular with families and campers. Few Crew Cabs are manufactured, and due to their rarity, wagons with them became a collectible item.
1981 – 1993
Depending on your age, you may remember at one point Ram was known as "Dodge Ram." In 1981, the "Dodge Power Wagon" nameplate was dropped and replaced with just "Power Wagon." This was during the time Dodge Ram started. In 1989, the Cummins turbo-diesel engine was introduced as an option to the Power Wagon, but the option only lasted for models up to 1993.
2005 – Present
In 2005, Dodge resurrected the Power Wagon under a respective nameplate, "Dodge Ram". It lasted until 2013 when the Ram brand split off from Dodge. During this time, a 5.7-liter HEMI V8 engine was under the hood of the Power Wagon. This was a special off-road version of what can be found in the Ram 2500.
In 2014, the official engine made standard for the Power Wagon is the 6.4-liter HEMI and the Power Wagon gets a new set of specs to make it what it is today.
Photo Source/Copyright: Wikipedia/Dan Hodges; Youtube/Chase Welcher