Ram Named Best Truck Brand by U.S. News & World Report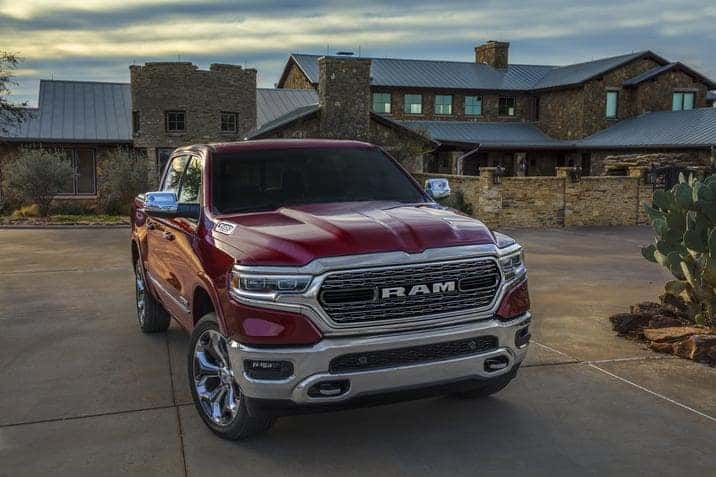 The closer we get to the end of the year, the more awards will start to pile up for Fiat Chrysler Automobiles (FCA) and all automaker brands under the umbrella. The 2020 Dodge Charger and 2020 Jeep Wrangler both won awards during the 2019 ALG Residual Value awards, and one more brand was given its honors this week. Popular pickup truck automaker Ram was named as the "Best Truck Brand" by U.S. News & World Report.
U.S. News & World Report Knows Their Stuff
The name may not be too unfamiliar. U.S. News & World Report is a global leader in digital news and information spanning a number of industries, always collecting new data on opinion, consumer advice, and rankings surrounding Education, Health, Money, Travel, Cars and Civic. Founded in 1933, the company has over 80 years of experience and is a trusted name. Like Kelley Blue Book, U.S. News & World Report puts together a number of lists for each industry it covers, and that includes vehicles.
Recently, the Best Vehicle Brand awards by U.S. News concluded. This consisted of evaluating 35 brands and recognizing those brands for their industry-wide excellence in their proper segment – cars, SUVs, trucks, or luxury vehicles. Data comes from U.S. News Best Cars rankings, which are based on a combination of safety scores, reliability data, and the consensus of the automotive press. Cars would receive a score for each and the highest overall average score was named the winner in the category.
Ram Takes the Gold
"At Ram, we're focused solely on building the best trucks and commercial vehicles in the market. This award from U.S. News & World Report acknowledges that effort…In a highly competitive segment, Ram is committed to innovation and powertrain leadership. By offering more content, more comfort and segment-leading features Ram is building trucks that meet and exceed the needs of the widest range of buyers." – Reid Bigland, Head of Ram Brand
Being named the Best Truck Brand for 2020 by U.S. News & World Report is a great honor for the truck brand, known for their small and large pickup trucks, as well as chassis cabs and vans, the Ram 1500, 2500/3500 Heavy Duty, 3500/4500/5500 Chassis Cab, ProMaster, and ProMaster City. The brand as a whole divided from Dodge and become a stand-alone division within FCA in 2009. Since then, Ram Trucks has seen much success in sales and is slowly becoming a leading brand of the automobile group.
Speaking of, there's a lot changing for Fiat Chrysler Automobiles after their recent merger with the PSA Group. This week, PSA unions that represent its workers voted in favor of the merger deal. The planned $50 billion merger is still in the early stages of signing and working out details, but we wonder how this will impact future Ram vehicles. At the end of the day, the merger is meant to help the firms pool resources to meet tough new emissions rules and invest in electric and self-driving vehicles. Being a segment first with 1,000 lb.-ft of torque thanks to the Cummins Turbo Diesel engine, how will the torque output of electric engines push past that milestone?
Looking for the best pickup truck out there? You now know to choose a Ram pickup truck today.
Photo Source/Copyright: FCA Media