Ram, FIAT, and Jeep Join (RED) in the Fight Against COVID-19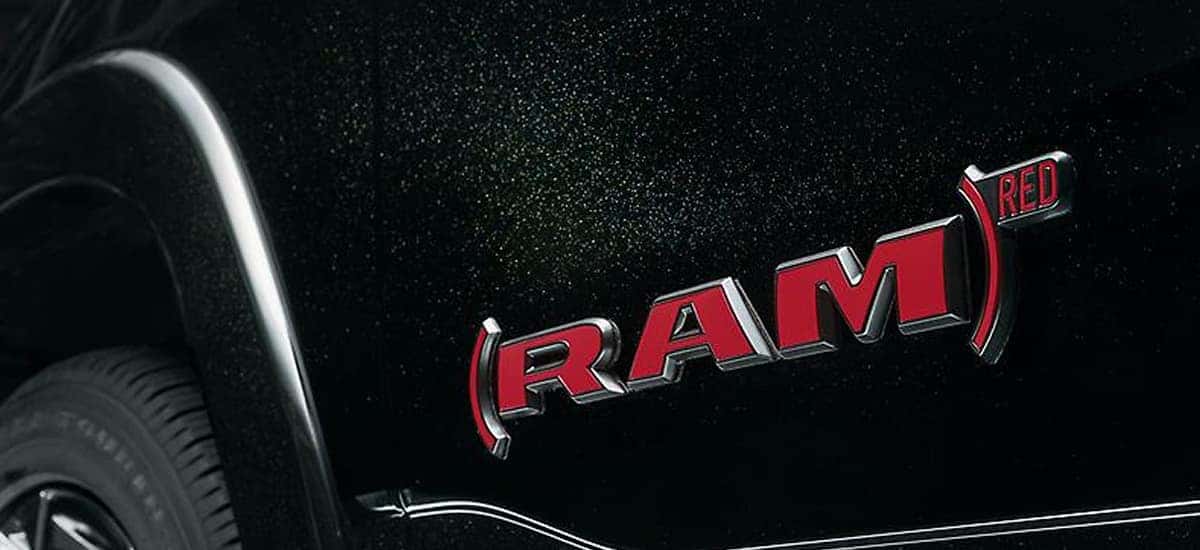 (RED) has been around for a while now. The icon tag, literally "(RED)" can be seen on clothing brands, consumer products, and now automobiles. Automakers Jeep, FIAT, and Ram have joined together with (RED) to join their global fight against pandemics and disease. Years ago, (RED) was primarily focused on HIV/AIDS, but in recent years has expanded its reach, especially in the wake of the Coronavirus (COVID-19). Through the launch of special-edition (RED) vehicles, the collective goal is to raise $4 million to support the critical work of the Global Fund over the next three years.
Founded in 2006, (RED) started its mission to turn companies into a group to fight in the war on AIDS. Throughout the years, (RED) has partnered with the most iconic brands to not only spread awareness of HIV/AIDS today (not everyone has the proper education, guys), but also spread awareness about the organization and its cause. Today, (RED) partners include Amazon, Anova Culinary, Apple, Balmain, Bank of America, Beats by Dr. Dre, Buffalo Games, Claro, eos, Girl Skateboards, The Honey Pot Co., Louis Vuitton, Mavin Records, Montblanc, Primark, Salesforce, Starbucks, Stellantis, Telcel, Therabody, TRUFF, U-Mask and Vespa.
"This partnership with FIAT, Jeep and Ram is a powerful shot in the arm for (RED)'s fight against pandemics and the complacency that fuels them. It's hard to believe that 15 years on from (RED)'s founding we are now fighting another tiny virus, but it's even harder to see the virus of injustice that marked the AIDS pandemic, which is alive and well during COVID…Less than 5% of people in Africa are fully vaccinated, while vaccines are plentiful in Europe and America. We have to do more and fast to support the hundreds of millions of people who don't yet have access to the vaccines, therapeutics or sufficient PPE. Because unless this pandemic is defeated everywhere, no one will be safe anywhere." – Bono, co-founder, (RED)
These automotive brands are all doing their part. When the pandemic first struck, Jeep started a social media campaign with the hashtag #StayOffTheRoad to reach its audience about the quarantine and in an attempt to "lower the curve", or the statistical increase of hospital patients during the first wave of COVID-19 due to exposure/infection. The Ram brand has the tagline "Built to Serve" and that's just not a way to boast the capabilities of the brand's trucks but also assisting the community and people in times of need.
Now with (RED) and the "Red Mission", these automakers are able to do more. A percentage of every vehicle sold with the (RED) tag will go towards the (RED) organization to help fund its relief efforts. For RAM, the 2022 Ram 1500 Limited (RAM)RED Edition truck was revealed at the State Fair of Texas on September 23, 2021. Event goers could get a hand on look at the truck on display. It's a little bit away from the public, said to be made available during the fourth quarter of 2021. FIAT and its new all-electric Fiat (500) will also sport the RED tag but will be available in Europe only.
Regardless, every (FIAT)RED, (Jeep)RED and (RAM)RED edition will be unique with their own take on the (RED) brand with design cues to reflect (RED) as well as the brand inside and out. Together, we can all make a difference, and you can join the (RED) movement by purchasing a (RED) Jeep or (RED) Ram truck once made available. (RED) has generated nearly $700 million for the Global Fund, helping more than 220 million people – no reason to stop now. Help keep it going when you shop for a new (RED) vehicle at Aventura Chrysler Jeep Dodge Ram.
Photo Source/Copyright: Stellantis Media