Pricing Released for the 2020 Dodge Charger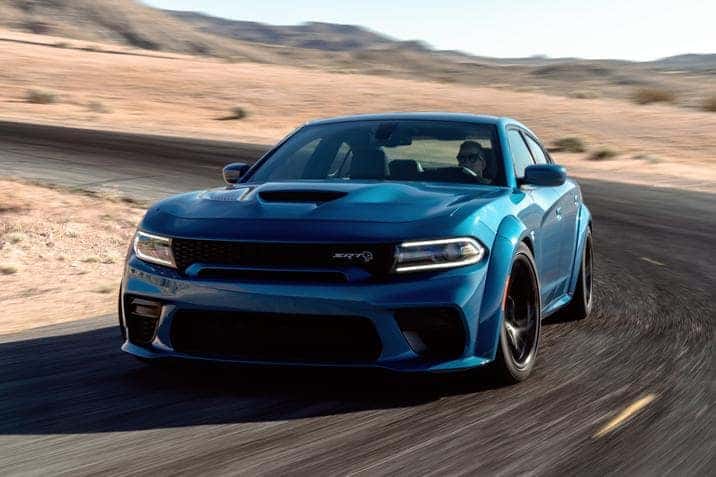 Last week, we got a lot of good news about the new 2020 Dodge Charger lineup. For one thing, nearly every trim is coming with some form of upgrade or package option that consumers can choose to add on some additional equipment and features. Even with all those goodies, we knew there would eventually be a catch, and that's the price tag. Fear not, muscle car fans. Fiat Chrysler Automobiles (FCA) and Dodge doesn't have us waiting too long. With their latest debut of the limited edition 2020 Dodge Charger SRT Hellcat Widebody Daytona 50th Anniversary Edition still awaiting a starting MSRP, it's about time we get a price range, and not just that, but the starting price for every 2020 Dodge Charger trim in the lineup. Observe.
Starting MSRP for the 2020 Dodge Charger
In recent years, Dodge has been reducing the number of trims in their lineups, especially the Dodge Challenger and Dodge Charger. In 2020, eight trims may not sound like much, but three of them are brand new additions – SXT RWD, GT RWD, SXT AWD, R/T, Scat Pack, Scat Pack Widebody, SRT Hellcat Widebody, and the Daytona 50th Anniversary Edition. Starting with the first trim on the list, and sadly the only one that didn't come with any new upgrades, the 2020 Dodge Charger SXT RWD has a starting MSRP of $29,895 (plus destination fee).
The rest are as follows, plus a destination fee:
      Charger GT RWD – $31,895
      Charger SXT AWD – $33,595
      Charger R/T – $36,395
      Charger Scat Pack – $39,995
      Charger Scat Pack Widebody – $45,995
      Charger SRT Hellcat Widebody – $69,645
      Daytona 50th Anniversary Edition – $74,140
The last three on the list are bound to be the most sought after, especially the limited-edition Daytona 50th Anniversary Edition. Remember, only 501 units are being produced, in commemoration of Dodge and the automaker's NASCAR days with the original 1969 Charger Daytona cars. For those not in the know, an automaker needs to produce at least 501 units for a vehicle to be entered into the NASCAR circuit. Once the Dodge Charger SRT Hellcat Widebody Daytona is gone, it's gone, each with a unique dash plaque displaying its production number out of the 501 unit run.
A Widebody package option on the 2020 Dodge Charger was rumored early on and when news broke that it was true, fans went crazy. The Widebody package already looked amazing on the 2018 and 2019 Dodge Challenger SRT Hellcat. Making it available for the Dodge Charger truly makes this four-door family sedan a muscle car by more than name. The Widebody trim adds 3.5 inches of body width with integrated render flares, 20-inch by 11-inch Carbon Black forged wheels wrapped with wider, stickier Pirelli 305/35ZR20 tires, and new competition suspension tuning with SRT-tuned Bilstein three-mode adaptive damping that make this the quickest and best-handling production Dodge Charger SRT Hellcat ever made.
What really took us by surprise was the Dodge Charger Scat Pack Widebody trim. The 2019 Dodge Challenger R/T Scat Pack received the Widebody package option, but we had no clue it would go further than the Dodge Charger SRT Hellcat in 2020. With the new additions, the 2020 Dodge Charger Scat Pack Widebody can accelerate from 0-60 mph in 4.3 seconds and run a quarter-mile in 12.4 seconds at 111 mph. Like we said, the Dodge Charger has become a muscle car in more than just name with the 2020 model lineup.
Ready to get your hands on a 2020 Dodge Charger? Come to Aventura Chrysler Jeep Dodge Ram and drive yours today.
Photo Source/Copyright: FCA Media