Official: Jeep Patriot Removed From the Jeep Lineup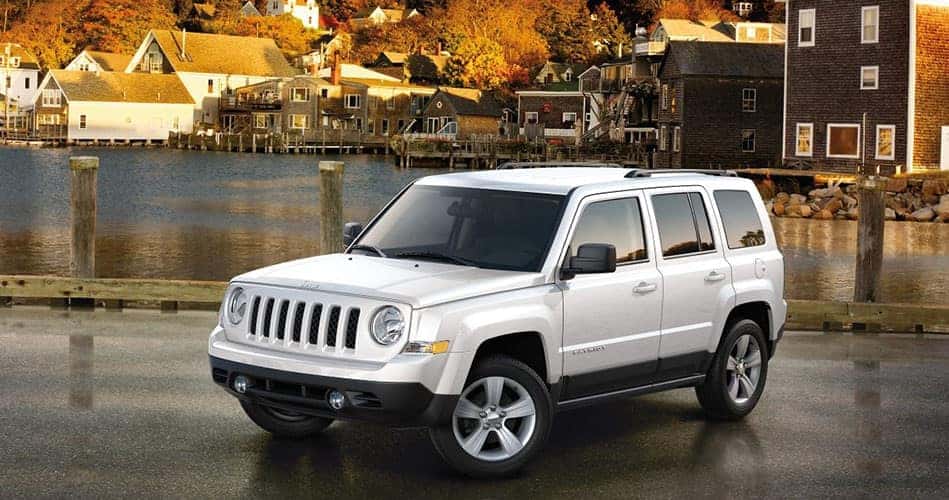 When the new Jeep® Compass was redesigned for the 2017 model year, many people believed it was going to replace the Jeep Patriot and dubbed the new model the Jeep Compatriot as a nickname. For the 2017 model year, both vehicles returned, but not for long. 2017 was the final model year for the Jeep Patriot. Let's look at what made it great before the Patriot is gone for good.
The Jeep Patriot was never a vehicle to shy away from getting dirty. Rated with best-in-class-off-road performance, the Jeep Patriot also had unmatched value and fuel efficiency for its vehicle class, making a potent combination for a 4×4 vehicle. This Jeep also had two 4×4 systems to its name, Freedom Drive I and Freedom Drive II.
Freedom Drive I is a full-time 4×4 system, able to lock in the four-wheel drive system to handle any kind of road conditions year-round. Freedom Drive II went a step further with a 19:1 crawl ratio for crawling over rocks and steep inclines. Remember, crawl ratio is how many cycles an engine performs before the wheel makes a complete rotation, and the higher the first number, the more torque delivered to the wheels for off-road action.
The standard powertrain for the Jeep Patriot was a 2.0-liter I4 DOHC 16-valve dual engine with variable-valve timing. Optimized for superb performance, the engine generated 158 horsepower and 141 lb-ft of torque. Paired to a five-speed manual transmission, the 2017 Jeep Patriot had a fuel economy of 22 mpg in the city and 26 mpg on the highway. An optional powertrain for a little more power was a 2.4-liter DOHC 16-valve I-4 engine, also with dual VVT, able to deliver 172 horsepower. With similar implementations for improved performance and paired to a six-speed PowerTech automatic transmission, the fuel economy is relatively the same.
The probable demise of the Patriot was its lack of modern technology. Although not necessarily a deal breaker, the entertainment system was made up of a four-speaker system with two optional liftgate speakers, a 6.5-inch touch screen, AM/FM radio, and Uconnect with Bluetooth integrated voice command. It's definitely not bad for someone who just wants to listen to some tunes while on the road.
Now that 2018 model year vehicles are filling up the lot, the 2017 Jeep Patriot has to go. For anyone still looking to get a new or used Jeep Patriot before it disappears, now is the time. You can find the Jeep Patriot in our inventory.
Photo Source/Copyright: Aventura CJDR