October 2017 Events in South Florida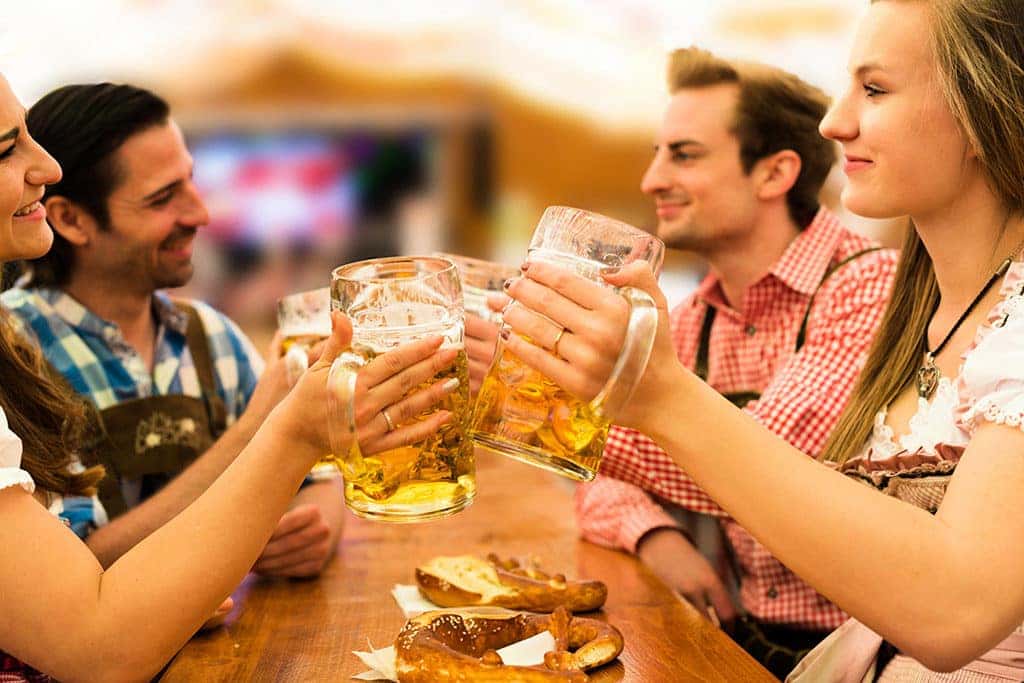 October is finally here, can you believe it? Where did 2017 go, my oh my. Well, fall has started and most of us are hoping for things to get a little cooler, especially now that a lot of fun festivals and events are scheduled. Halloween is only a few weeks away after all.
Fort Lauderdale International Film Festival
October 2 – November 19, Various Locations in Fort Lauderdale
Every year, Fort Lauderdale hosts an international film festival that showcases independent films from around the world. Sometimes it's at a fancy party like a gala, sometimes at a festival. If in the mood for finding new talent or just a film not saturating theaters, this would be a great way to do so. Find more information here, bit.ly/1Vz8FIR.
Animate! Florida
October 6 – 8, Miami Airport Convention Center
Yep, it's time for another anime convention in Miami. It's time to dress up as one's favorite character for a little cosplay, discover new anime in showrooms, meet voice actors of favorite shows, or just get some sweet merch. Every day is packed with events, shows, talks, and more. Learn all about it here, bit.ly/2yknB8k.
Festival of the Arts
October 7 – 8, Miami
Arts festivals are always a great way to spend an afternoon on the weekend. Down in Miami this month will be the Festival of the Arts. There will be music and live performances, over 100 exhibitors, fine arts and crafts activities, a kid zone, and judged art works. It's a great place to find some unique art one won't find in a gift shop on the way out. Learn more here, bit.ly/2xaHLfG.
Samuel Adams' October Fest
October 6-8, Miami
Like this one wasn't going to pop up. Although the real Oktoberfest takes place in Germany in September, here in the states we still celebrate it the only way we know how — in October, with beer, bratwursts, drinking games, and cute bar maids. What else could anyone ask for? Check out bit.ly/2fEdnUR for more info.
34th Annual Fantasy Fest
October 20-29, Key West
This one's for the adults who still want a little fun on Halloween. In Key West, every year there's a 10-day party called "Fantasy Fest", and it's definitely still going on even after Irma came by. It's kind of like South Florida's version of Mardi Gras, so expect to see crazy costumes or none at all. There's contests, street fairs, a parade, and a couple of shows during this 10-day event. However, if not looking for any specific plans, there's nothing wrong with bar hopping and getting a little crazy just before Hallow's Eve. Visit bit.ly/1sy11jS for more info.
Burr's Berry Farms Harvest Festival
September 20 – October 31, Miami
For a free event that's fun for everyone, check out the Burr's Berry Farm's Harvest Festival. There will be a corn maze, a pumpkin patch, hay rides, and of course plenty of food for some of that Fall/Autumn flavor. Don't skip on those candy apples or apple pie, they sound like some tasty treats. Learn more about the festival here, bit.ly/2yjjGsn.
Know of any other fun events going on this month? Share them with us on social media.
Photo Source/Copyright: Shutterstock.com; Frank Gaertner