New Ram Packages, New Heavy Duty Night and Copper Sport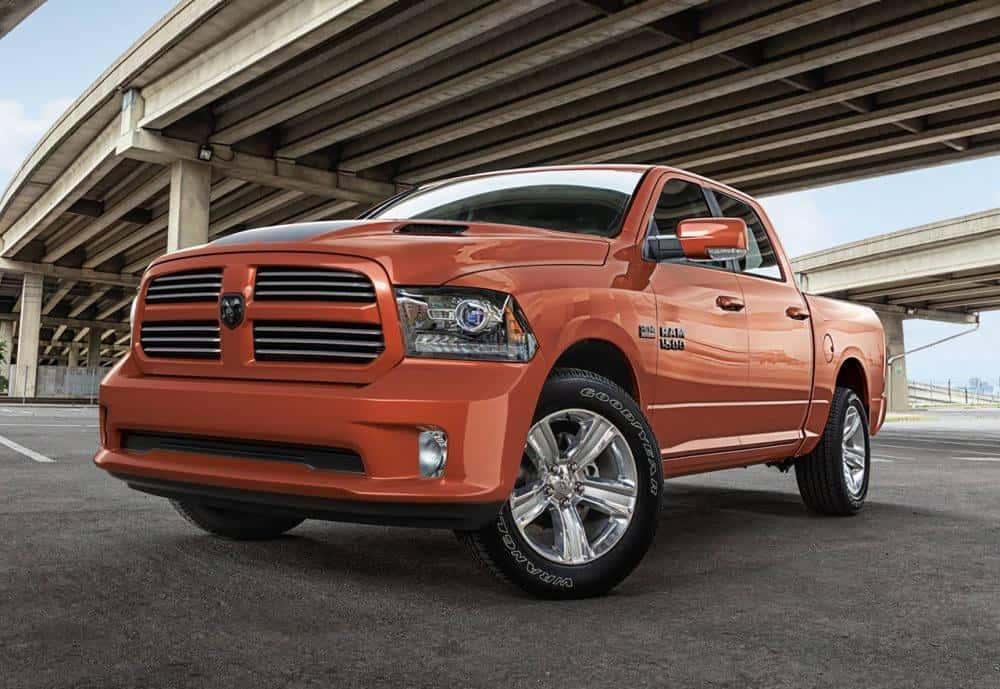 During the Chicago Auto Show, Ram stole some of the spotlight with new truck options. The Ram 1500, a long-runner in special edition models, got a new limited-edition hue with the Copper Sport. Bringing back an oldie but a goodie, Ram added a new special-edition package to the Ram 2500 and 3500 heavy duty lineup too.
The 2017 limited-edition Ram 1500 Copper Sport will, as the name suggests, be a Ram 1500 Sport truck with a new copper body paint job, along with some new graphics and an upgraded interior. For a little color contrast with the copper color, the Ram's head grille badge, tailgate badge, and side badges are all blacked-out. The interior is also all black, with copper-colored stitching, and features an upgraded Alpine nine-speaker sound system. This limited-edition trim will be available soon, and it has a starting MSRP of $46,950.
New special edition heavy-duty trucks are also coming to the stage with the Ram 2500 and 3500 Night. The Ram 1500 already has a Night package look, and now the HD trucks are getting their turn. The Night package features blacked-out wheels, a sharper-looking black grille, a blacked-out "RAM" head grille badge, a flat black Ram (2500 or 3500, respectively) Heavy Duty door badge, a flat black 4×4 tailgate badge (if applicable), and flat black powertrain door badging. The 2017 Ram 2500 and 3500 are available in a variety of colors, but why not follow the pattern and go all black?
There's also some new developments popping up for the Ram 2500 Night package, as well as for the Ram 3500. Not only will this Ram special edition Night package be available on single rear-wheel crew cab configurations with a 4×4 or 4×2 drivetrain and any powertrain combination (5.7-liter Hemi V8, 6.4-liter Hemi V8, or 6.7-liter Cummins I-6), but the interior is pretty nice too. The Night Package interior includes luxury features like heated cloth or vinyl 10-way adjustable bucket seats and convenient features like automatic dual-zone climate/temperature control. These new special edition heavy duty trucks should also be available soon, with a starting MSRP of $46,840.
Photo Source/Copyright: RamTrucks.com