New Powertrain Options for the 2020 Jeep Wrangler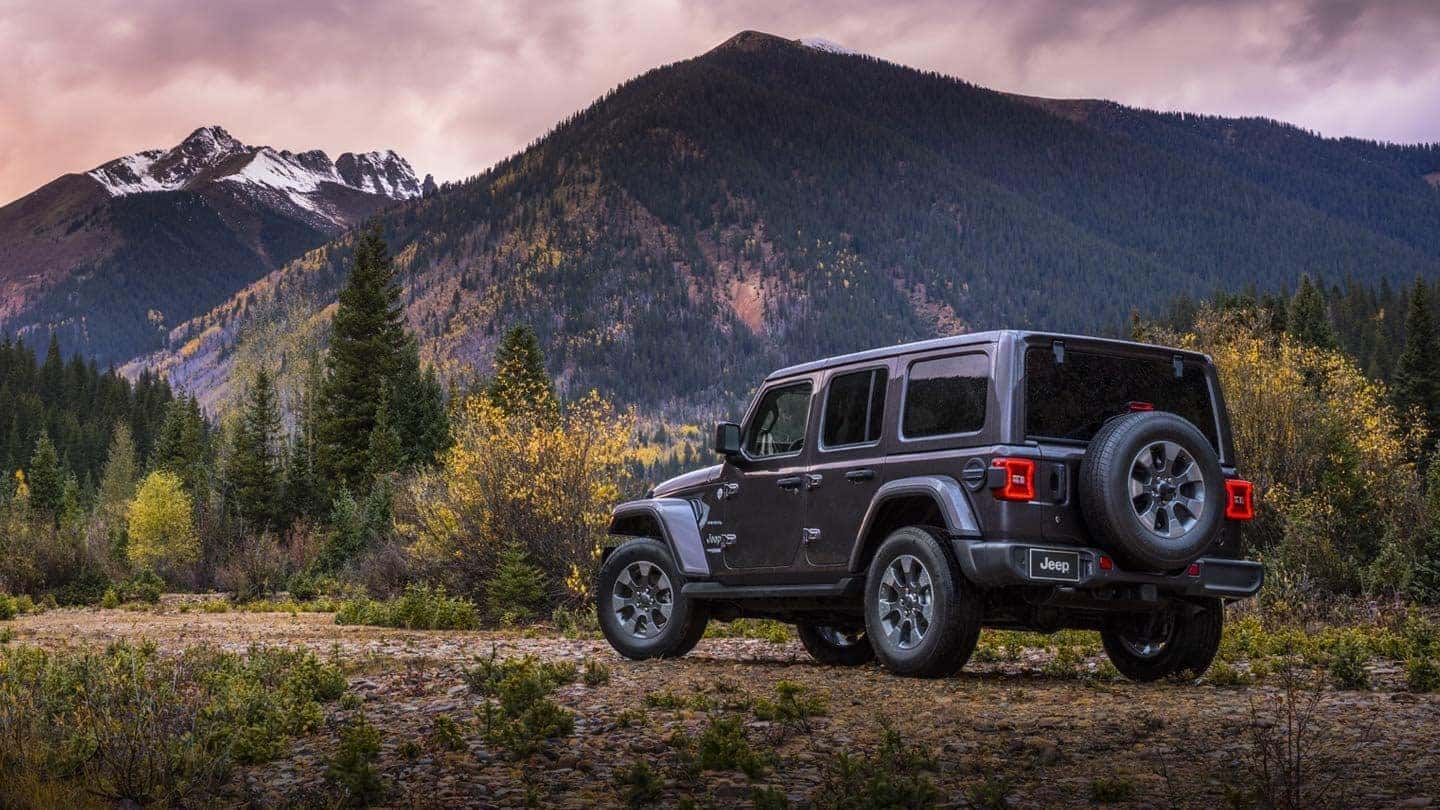 Going into its third model year, the Jeep Wrangler JL® has been a testament to design and performance. Earlier this year, the 2019 Jeep Wrangler Rubicon was named the 2019 SUV of the Year, and with the 2020 model year, there's bound to be more surprises in store. For one, there's some changes coming to the powertrain options, but don't get those hopes up just yet. The promised third engine option for the four-door model, a 3.0-liter EcoDiesel engine, rated at 260 horsepower and 442 lb.-ft. of torque does not yet have a release date. Instead, the Wrangler is offering hybrid and non-hybrid powertrains for 2020.
Hybrid and Non-Hybrid?
For the 2018 and 2019 model year, the new Jeep Wrangler JL had two powertrain options for both, the two- and four-door models. The standard on either model was a 3.6-liter V6 24-valve engine optimized with variable valve timing and equipped an Engine Stop-Start (ESS) system. Able to generate 285 horsepower and 260 lb.-ft, the V6 engine is the perfect default to deliver enough power. It comes standard with a six-speed manual transmission, gaining a fuel economy of 17 mpg in the city and 23 mpg on the highway. Consumers also have the option of an available class-exclusive eight-speed automatic transmission can also be paired to the engine that can increase city fuel economy by 1 mpg. Paying for convenience at this point.
Optional on all Jeep Wrangler JL models and trims was a 2.0-liter turbocharged inline four-cylinder engine. Rated a best-in-class 270 horsepower and 295 lb.-ft. of torque, consumers get a little more power with a smaller engine. Plus, this powertrain setup comes with eTorque system, the mild-hybrid system that offers functions such as auto stop/start, electric power assist, extended fuel shut-off, transmission shift management, intelligent battery charging, and regenerative braking. A six-speed manual transmission is also the standard with this engine option, with an eight-speed automatic transmission available – it is the standard transmission on Moab trim, only available on the Jeep Wrangler JL four-door model.
What's the Change?
If the 3.0-liter EcoDiesel engine is still somewhere off on another horizon, then the 2020 Jeep Wrangler needs to step it up. To give consumers more choices, the above two powertrains will both be offered in a hybrid and non-hybrid arrangement. That means consumers can still get the 3.6-liter V6 24-valve engine or the 2.0-liter turbocharged inline four-cylinder engine with eTorque – OR – consumers can get the 3.6-liter V6 24-valve engine with eTorque or the 2.0-liter turbocharged inline four-cylinder engine without eTorque. Why someone would want to skip out on the extra torque eTorque can provide is a mystery, but maybe some Jeepers prefer road trips versus going off-road. Those that like adventure will appreciate the boost for the 3.6-liter V6 engine.
Another small change coming to the powertrains is a little limiting. Only the four-door 2020 Jeep Wrangler Sahara trim can get either engine option with eTorque. We're not going to end this on a negative note though, so here's a positive. Word is, there's another new trim level being added to the 2020 Jeep Wrangler JL lineup called Black & Tan. This trim includes an appearance package for its namesake with a black and tan color combination. It will be available in the two- and four-door 2020 Jeep Wrangler models.
Want to get more news about the 2020 Jeep Wrangler? Follow us on Aventura Chrysler Jeep Dodge Ram social media or stop by and ask us about the new Jeep Wrangler.
Photo Source/Copyright: Jeep.com