Long Road Trip? Consider Investing in These Road Trip Gadgets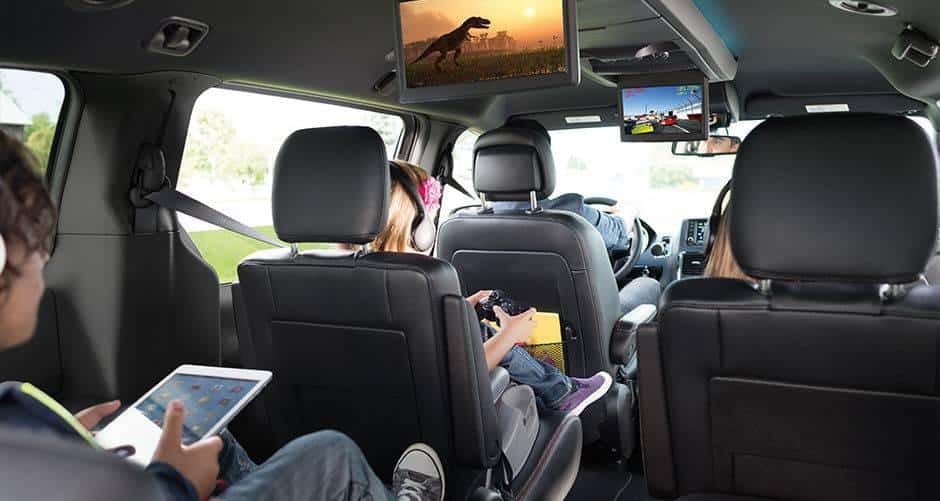 Spring break is over, or starting, for some of us. Summer is creeping up around the corner – can you feel the heat, South Florida? Aside from going to the beach and getting a tan, summer is the season for vacations and road trips. Automobiles today come with plenty of great features that make being in a car for a long time comfortable, but there's always room for improvement. We've dug around the internet a bit and put together a small gift of gadgets one may want to bring on a road trip.
The Essentials
Here are some things that are must-haves any time on the road and away from home.
– A flashlight or other light device is helpful at night, especially if looking for something in the car. Sure, cell phones come with a flashlight app, but what if the phone is dead? A flashlight, or even an interesting inflatable, solar-powered lamp known as "luminAID" would be great.
– Want to stay connected? A portable battery pack, like the Lumopack charger can fully charge a cellphone in about thirty minutes, and charges itself up in about six minutes. Unless your car is a Wi-Fi hotspot, getting portable internet would also help, if not for entertainment, then for looking up the next tourist trap to hit up. Netgear and AutoNet both offer options for staying connected; Netgear becomes its own hotspot for up to ten devices at once, and AutoNet can boost your connection to connect to available Wi-Fi within 100 feet.
– Unless staying at a motel or other overnight establishment, laundry becomes a hassle pretty quickly, especially in the summer. The scrubba wash bag is a portable washing machine where a little detergent and water can clean clothes on-the-go.
Entertainment
Many vehicles come with their own entertainment and theater systems, like the Uconnect Theater in the Chrysler Pacifica or the DVD/Blu-Ray player in the Dodge Journey. If these options aren't available, here's a couple gadgets to help keep passengers entertained.
– Keep everything you need to stay busy in the backseat on a road trip with an organizer. One example is the Knomo Knomad Mini, and it's great for storing cables, handheld devices, and other small items.
– Want to watch a movie, but all you have is your cellphone? Not anymore. With a Brookstone Pocket Projector, one can watch a movie on a hotel wall. The projector fits many devices – smartphones, computers, game consoles, etc.
– When going to the beach or stopping by a campsite, having some music is nice – and there's plenty of items to choose from. Wireless boombox speakers like the Philips Shoqbox Mini is small, wireless, and water/dust resistant, so you can take it nearly anywhere when listening to some tunes.
This is just the beginning of stuff to take on a road trip, and we're sure there's more products to include. Tell us some of the gadgets or items you bring on a road trip, and share some knowledge on our social media.
Photo Source/Copyright: RoyalGateDirect.com