Jeep Wrangler Lands on Autotrader's 10 Best Cars for Recent College Graduates List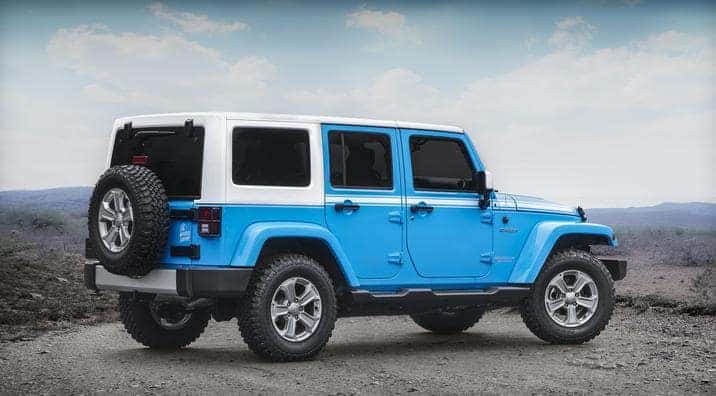 As the global pandemic Coronavirus starts to dwindle in waves, the auto industry is starting to wake up and reopen manufacturing plans for production. During all this time of hiatus, however, journalists and media outlets have continued to push forward and find information to share with the public, and not just about the virus. Automotive journalists have still been reviewing new vehicles to find the best and share their results with the people. One well-known name for anyone with cable knows about Autotrader, the most visited third-party car shopping site to date. Well, Autotrader has been busy making their lists, and the most recent to be released is the "2020 10 Best Cars for Recent College Graduates", and the Jeep Wrangler earned a spot on the list, but not the one some may think.
To be specific, the 2012-2017 Jeep® Wrangler model years earned a spot on the 10 Best Cars for Recent College Graduates list. It seems odd, seeing as how the newest model year is the new generation Wrangler JL, whereas 2017 and earlier is the JK model. Moreover, most automotive journalists tend to only consider new or upgraded-for-new model year vehicles when compiling a list. Perhaps Autotrader is keeping price in mind, and getting a used vehicle, whether buying it for someone or yourself, could use a budget-friendly price right out of college. While the editors at Autotrader combed through both new and used vehicles to find those that offered a combination of stylish looks, high-tech features, and/or excellent fuel economy, every vehicle on the list also had affordable pricing.
"At Autotrader, our goal is to help people navigate the car-buying process through our extensive lists of vehicles that suit consumers' various needs…With this in mind, we came up with a list of cars that offer both practical and affordable features recent college graduates should consider if they're buying a car." – Brian Moody, executive editor at Autotrader
Editors at Autotrader particularly liked the Jeep Wrangler for its sense of adventure. After four or more years of sitting behind the books, many college graduates seek to see the world before plunging into real life. Lucky them. With the well-deserved reputation as an off-road icon, the Jeep Wrangler was the obvious choice for a driver looking for a little adventure, as well as self-expression. This is a college graduate; they have some sense of self and who they are. They're going to want a vehicle that says that, and with the customization potential of the Jeep Wrangler, there isn't a better choice for self-expression.
The Jeep Wrangler comes with a body-on-frame design, front and rear five-link suspension system, solid axles, electronic lockers, and offers a six-speed manual transmission, an option not common for SUVs. Customization begins with how much power the consumer wants and what they'll be using the Wrangler for. Just on the road travelers may be fine with the standard 3.6-liter Pentastar V6 with engine stop-start (ESS), or 2.0-liter turbocharged inline four-cylinder engine with ESS. Those looking for a boost of torque may be interested in either option equipped with mild-hybrid e-Torque technology. A new 3.0-liter EcoDiesel V6 with ESS has also recently become available on newer models.
Looking for a Jeep Wrangler? Contact us at Aventura Chrysler Jeep Dodge Ram and ask about our at home test drives.
Photo Source/Copyright: FCA Media