Jeep Sponsored the X Games Aspen for 25 years in 2023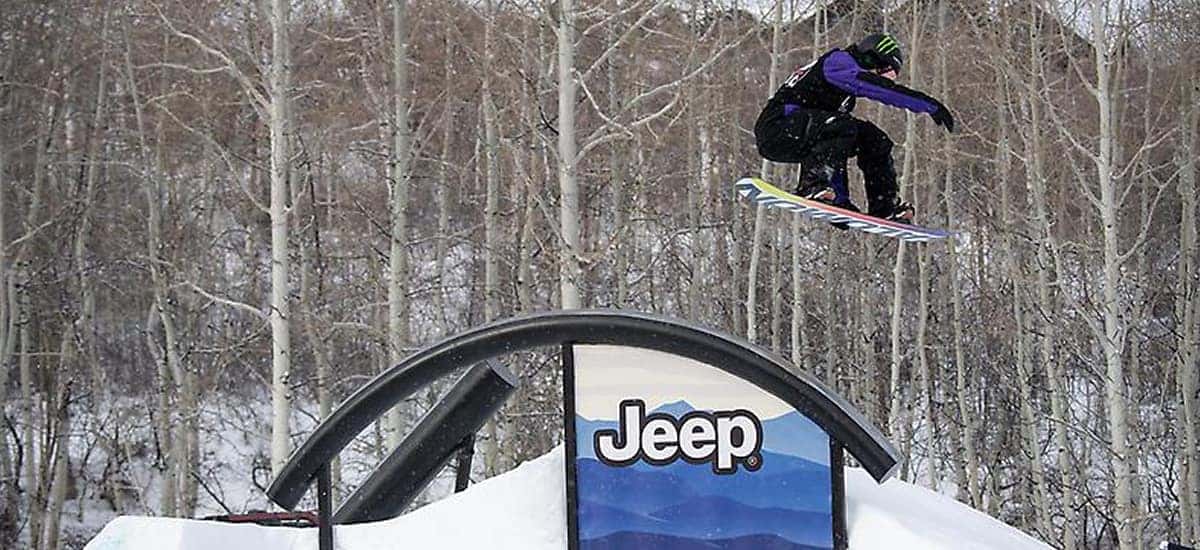 Woo, this year winter has been pretty chilly, and many snowbirds have raced to the south to warm up. With freezing temperatures, many may think fun events like sports are gone for now, but with a lot of snowfall in northern parts of the world, this is the perfect kind of weather for winter sports. For any consumers that watched the X Games Aspen event (January 27-29, 2023), you may have noticed a large focus on the Jeep® brand. That may be because 2023 marks the 20th year Jeep has been exclusive automotive partner of X Games Aspen 2023.
"Our 20-year partnership with the X Games has provided an authentic venue for the Jeep brand to engage with sports and like-minded outdoor enthusiasts who share an uncompromising desire to seek adventure and blaze their own path, one that isn't defined by boundaries…Fans will have the opportunity to interact with our electrified Jeep 4xe lineup on site of the highly anticipated winter event, including the Jeep Wrangler 4xe and Jeep Grand Cherokee 4xe, and we look forward to again honoring the Best in Snow™ X Games athlete with our signature Jeep Golden Grille Award." – Jim Morrison, senior vice president and head of Jeep brand North America
They even have their name on the award. Speaking of ad placement for Jeep, someone just finished the final season of The Walking Dead, and the soldiers were all riding in Jeep trucks, the best 4×4 off-road vehicle one would need in a dystopian-type world. Back to real life, the X Games in Aspen recently concluded, and Jeep was there at Aspen's Buttermilk Mountain to handle broadcast, linear, social, digital and experiential extensions, plus Jeep Presents: X Games Aspen Best in Snow title. Honoring the top athletes of the year, Gold went to Beijing 2022 Olympic champion Zoi Sadowski-Synnott, who also earned the Gold medal for Women's snowboard slopestyle event. Slopestyle usually involves a course with three or four large jumps and three or four jib-style obstacles that the snowboarder needs to overcome. For snow sport lovers, Double Black Diamond trails have nothing on this.
For attendees to the X Games in Aspen 2023, 4×4 automaker Jeep will have its own space for fans to peruse when they want to be away from the slopes crowd and watch the events from the outdoor Jeep Theater. X Games attendees also got a chance to explore the new 2023 Jeep model lineup, finding models at the Jeep Theater, start line, slopestyle course, corral, and TV host set. Vehicles reported to be on-site were Jeep Wrangler 4xe Rubicon, Jeep Gladiator Rubicon, Jeep Wrangler 4xe Willys, Jeep Grand Cherokee 4xe Trailhawk, and Jeep Grand Cherokee 4xe Summit. Fans of Jeep could also enter the 2023 sweepstakes for a chance to win $100,000 allowance towards any Jeep brand vehicle. A vehicle walk-around with a product-specialist was also available, for anyone thinking of becoming a Jeeper.
Thinking of getting a Jeep to travel around when winter is over and the summer starts again? Find new Jeep 4×4 vehicles at Aventura Chrysler Jeep Dodge Ram.
Photo Source/Copyright: Stellantis Media