Jeep Safari Came and Went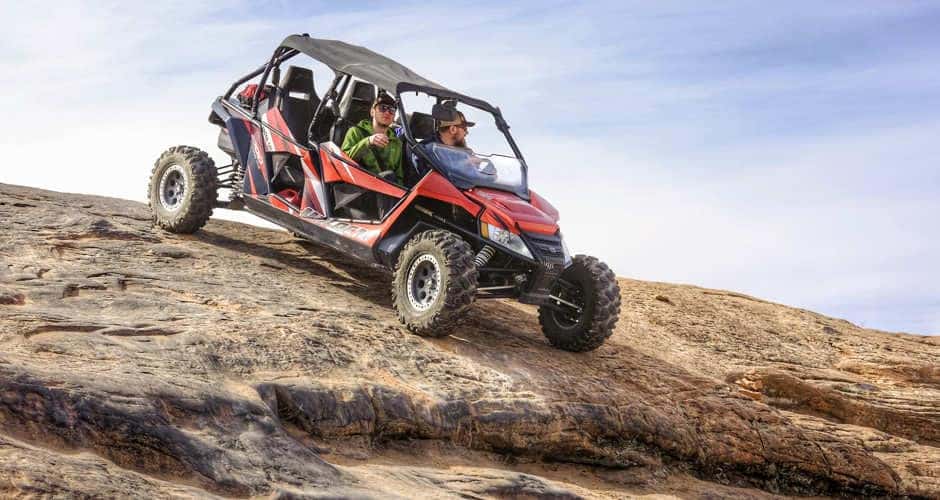 Any Jeepers out there enjoy the Easter Jeep® Safari? What a week! Good thing we got a head start on all the cool concepts from Jeep before the big event because there was a lot to see. Now that the Safari has concluded, if anyone didn't get to attend, we're covering the second half of the concepts. Once again, they're all based on the new 2020 Jeep Gladiator.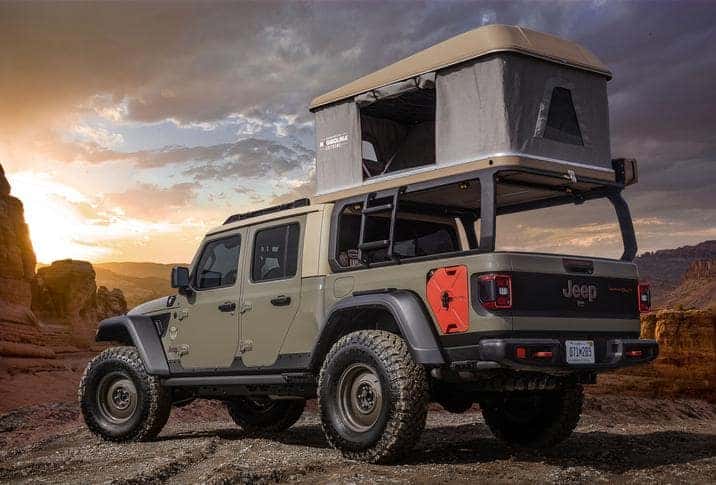 Jeep Wayout
Check it out, is the Wayout concept not the true definition of living out of your Jeep? Designed with a functional full roof-top tent and custom, large sprawling canopy, the roof-top tent sleeps two comfortably, and the 270-degree awning has amber LED task lighting for travelers setting up camp later in the day. Its Gator Green color, available on production Gladiator models, gives the Jeep a legendary look that could mistake this for an Army vehicle.
Also built into the Wayout is a custom bed rack that carries the popup tent and comes with a ladder for easy access. A Jeep Performance Parts two-inch lift kit has been added to further increase the ground clearance delivered by 17-inch steel wheels wrapped in 37-inch mud-terrain tires. Built to tackle long trips, two custom-fit auxiliary fuel tanks are integrated into the bedsides, and an ARB onboard air system with a body-mounted quick-disconnect air supply line gives adventurers the ability to travel even further.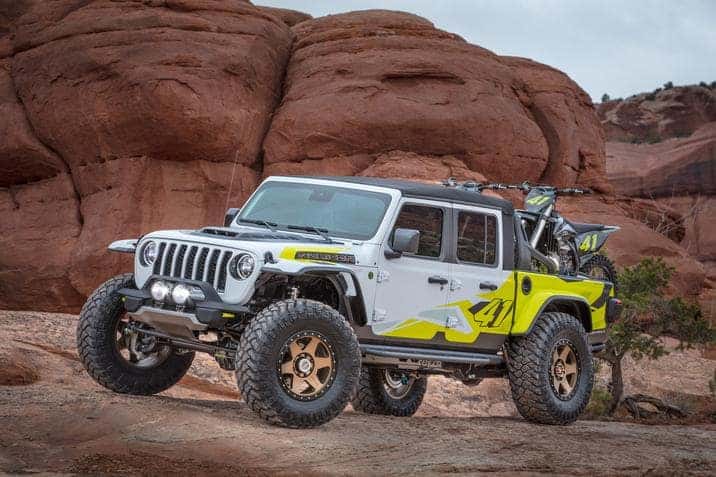 Jeep Flatbill
Designed with excitement in mind, the Flatbill concept comes with two Motorcross bikes in the truck bed. The design itself is unmistakably inspired by Motocross culture with a vented carbon hood, high-clearance flares, a custom-designed shortened front bumper, and skid plate have all been added to improve the approach angle. Dedicated to riding in the dirt, the desert lifestyle comes to mind with a removable tailgate and dedicated wheel ramps that slide out for easy access and loading. Park the Jeep and go on an adventure.
If going out to rocky areas, the Dynatrac Pro-Rock 60 front and rear axles, plus an Off-Road Evolution custom four-inch lift kit help the Flatbill tackle any obstacle in the way. Plus, large rear bypass shocks with 20-inch wheels wrapped in 40-inch tires, custom body bed lowers, and the addition of a tube rear bumper increases the vehicle's departure angle for added capability. To complement the sport environment, the interior comes with custom-trimmed seats and the truck bed comes with bright bed-lined floors.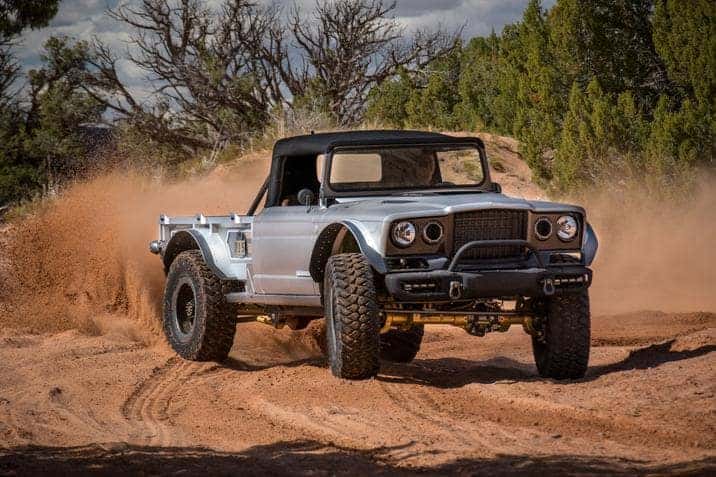 Jeep M-715 Five-Quarter
Yikes, they really did it didn't they? Unlike the other concepts listed here, powered by a 3.6-liter Pentastar V6 engine, the M-715 Five-Quarter is powered by a 6.2-liter supercharged "Hellcrate" HEMI® V8 engine, able to produce more than 700 horsepower. What could this possibly have to do on a Jeep concept, we're not sure – that's a lot of power. Known as a "Resto-Mod", this concept is based on the original 1968 M-715.
The original sheet metal of the exterior was stripped and traded for a full carbon-fiber front end, and an all-new, bobbed 6-foot custom-fabricated aluminum bed was installed, perforated and re-designed with a mix of water jet cut panels and wood slats. A soft top completes the look of a restoration mod. Off-road capability has been enhanced by reinforcing the original frame, replacing the leaf springs with a heavy-duty link/coil suspension system, pulling the front axle forward by two inches and replacing it with a Dynatrac Pro-rock 60 front axle. A Dynatrac Pro-rock 80 axle was added in the rear, and 20-inch beadlock wheels complete the set.
Every year, Jeep Safari is something to see. Join the discussion on Aventura Chrysler Jeep Dodge Ram social media.
Photo Source/Copyright: FCA Media