Jeep Releases North Edition for the Winter Months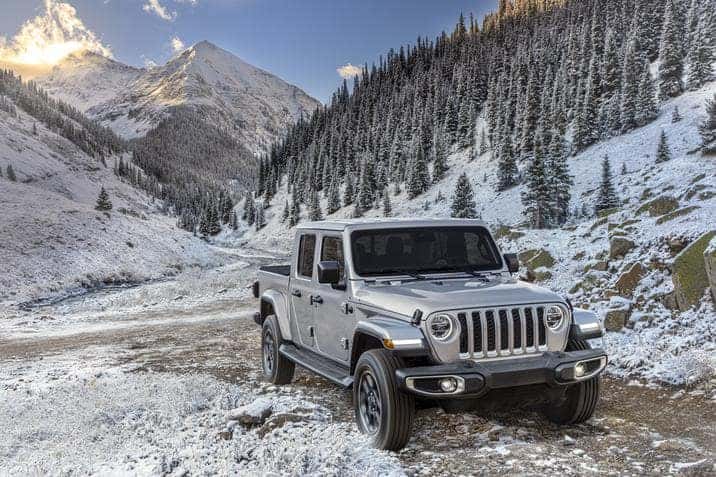 Every so often, an automaker releases a special edition for a specific model to offer consumers another option to personalize or enhance their vehicle's capability, such as the Jeep Trailhawk. Sometimes these editions are purchased as collector's items if they're a limited edition. It's not very often that an automaker releases a new edition model across the lineup. For 2020, the Jeep model lineup will be getting a new edition addition – the North Edition. This means every Jeep model in the Jeep lineup will come with its own North Edition trim, designed with legendary 4×4 capability and a host of standard content to tackle frosty commutes.
Down here in South Florida, we may not worry too much about driving in the winter. Aside from foggy mirrors and windshields that just need some defogging or a towel, what's the worst that can happen? A puddle? The new North Edition may come with Jeep 4×4 capability and winter performance tires, but this special edition adds a lot more to the interior of the vehicle to make consumers comfortable when driving in colder weather, and it sure is getting cold with the current cold front hitting Florida!
"When winter weather hits, your Jeep SUV can be your best friend…Every Jeep 4×4 is engineered to easily tackle winter, and our new North Editions add features and technology to make winter driving even more of a pleasure." – Jim Morrison, Head of Jeep Brand – FCA North America
Every Jeep North Edition model will come with its own set of standard features to look forward to. When it comes to engineering, each North Edition will come with all-weather Jeep 4×4 capability with a brake lock differential, anti-lock brakes, and traction control; power heated mirrors; tow hooks; a remote start system; and a Jeep Trail Rated kit that includes a tow strap, D-rings, carabiner, gloves, and a safety kit. Consumers also have the choice of all-season or all-terrain tires, but this option is more geared towards consumers who tend to drive in driving conditions with a lot of snow and where good winter traction performance is highly beneficial.
The Jeep North Edition for the Jeep Gladiator, Jeep Grand Cherokee, and Jeep Wrangler have already made their debut, but the rest of the lineup is starting to follow. As we said, every model in the Jeep lineup gets a North Edition. Here's a list of the starting MSRP for each (plus a destination fee).
      Jeep Cherokee (Latitude trim): $29,755
      Jeep Compass (Sport trim): $27,800
      Jeep Renegade (Sport trim): $26,670
      Jeep Gladiator (Overland trim): $45,720
      Jeep Wrangler (Sahara trim): $44,465
      Jeep Grand Cherokee trim (Laredo): $38,790
All Jeep North Editions are currently available for sale and can be ordered through local Jeep dealers. The 2020 Jeep Renegade North Edition will be the first model edition to hit dealership showrooms, arriving March 2020. Winter is a weird season in Florida – we see the chill all the way into April. Still plenty of time to enjoy all the benefits of a Jeep North Edition while also enjoying all the added benefits of owning a Jeep.
Contact Aventura Chrysler Jeep Dodge Ram and find out how you can order a Jeep North Edition today.
Photo Source/Copyright: FCA Media