Jeep Releases Gecko Green Paint and Gorilla Glass Windshields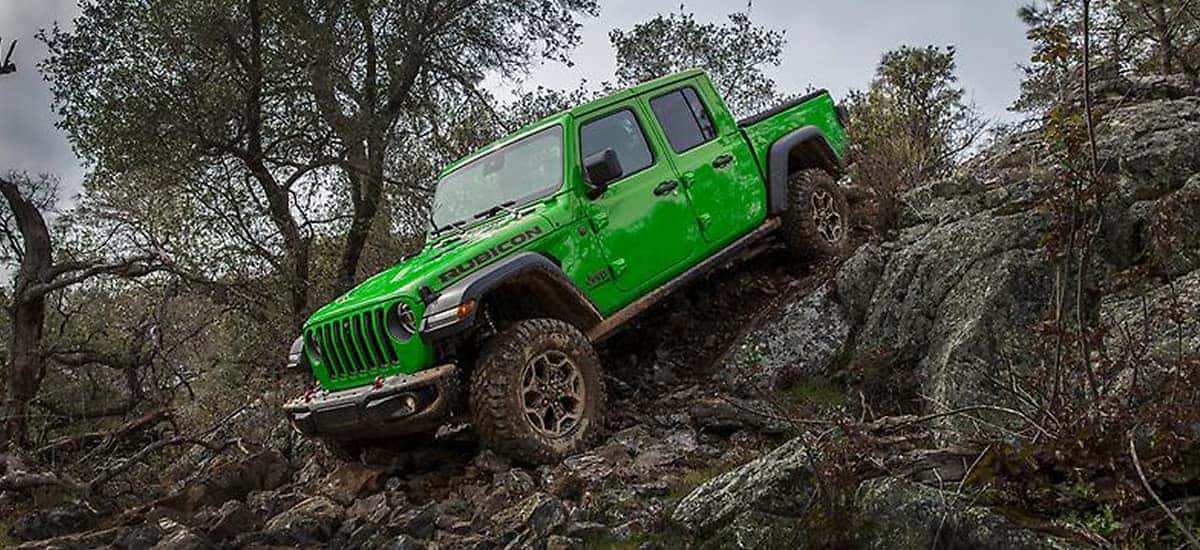 Last month, July 2021, Jeep® revealed a new addition to its Jeep® Performance Parts (JPP) catalog, the official catalog of Jeep aftermarket accessories. In conjunction with Mopar, now-Stellantis-owned aftermarket accessories and custom auto brand, Jeep consumers who want to get the most out of their Jeep can add power, capability, and performance. The new addition was the industry-leading Gorilla Glass replacement windshield, made with the same chemical-strengthening technology used for cell phone screens. Now, consumers can skip the aftermarket hassle and order a Jeep Wrangler and Jeep Gladiator with Gorilla Glass right from the factory, or at least be augmented properly by the time it arrives at the dealership chosen for pickup. Plus, a new paint color has been released.
"Customization is at the core of both Jeep Wrangler and Jeep Gladiator, and new colors and equipment allow the customer customization journey to begin at the factory…Bold colors like Gecko Green give our customers the chance to stand out on the trails, while the tough Gorilla Glass windshield will help them bring their Jeep home unscathed." – Jim Morrison, Vice President, Jeep Brand North America
The addition of Gorilla Glass is an increase of $95 to the starting MSRP. Available on three Jeep Wrangler trims, the Sport S, Sahara, and Rubicon, the starting MSRP of each change to $33,435 (plus destination fee), $39,590 (plus destination fee), and $39,640 (plus destination fee). Gorilla Glass is also available on four trims for the Jeep Gladiator, the Sport S, Overland, Mojave, and Rubicon trims. The slight increase changes each starting MSRP to $39,170 (plus destination fee), $41,230 (plus destination fee), $44,660 (plus destination fee) for both the Mojave and Rubicon trims – according to the manufacturer website, both trims start at the same price.
Oddly, the factory-installed JPP windshield with Corning Gorilla Glass costs less than a new paint job for the Jeep Wrangler and Jeep Gladiator. Gorilla Glass comes with an ultra-thin inner ply with a 52% thicker outer ply to make the windshield lightweight, durable, and more resistant to damage from stones and off-road debris that can cause chips, cracks, and entire fractures in a windshield. It's not something many drivers think about, with most of us on the road, but for those that are going off-road, the dangers of cracking a windshield increase exponentially. And yet, adding it to a Jeep Wrangler or Gladiator costs less than the $245 Gecko Green exterior paint option.
Available for a limited time on all Gladiator and Wrangler models, Gecko Green is a part of the Jeep brand's palette of vivid, special-run colors that aren't always made available. Like Dodge//SRT and its High-Impact Paint colors, although pretty much all of them seem to be available these days, Jeep has limited runs of rare paint colors, and once they're gone, they're gone (for now). The 2021 model year included the addition of Chief Blue and Nacho. The 2022 model year gets Gecko Green, and orders for the 2022 Jeep Wrangler in Gecko Green end this month, August 2021. Orders for the 2022 Jeep Gladiator in Gecko Green are going on until early October 2021.
 Be sure to put in an order for your 2022 Jeep Wrangler or 2022 Jeep Gladiator soon, and then come pick it up at Aventura Chrysler Jeep Dodge Ram.
Photo Source/Copyright: Stellantis Media