Jeep Launches Another Ad-Spot Featuring Derek Jeter and the Grand Wagoneer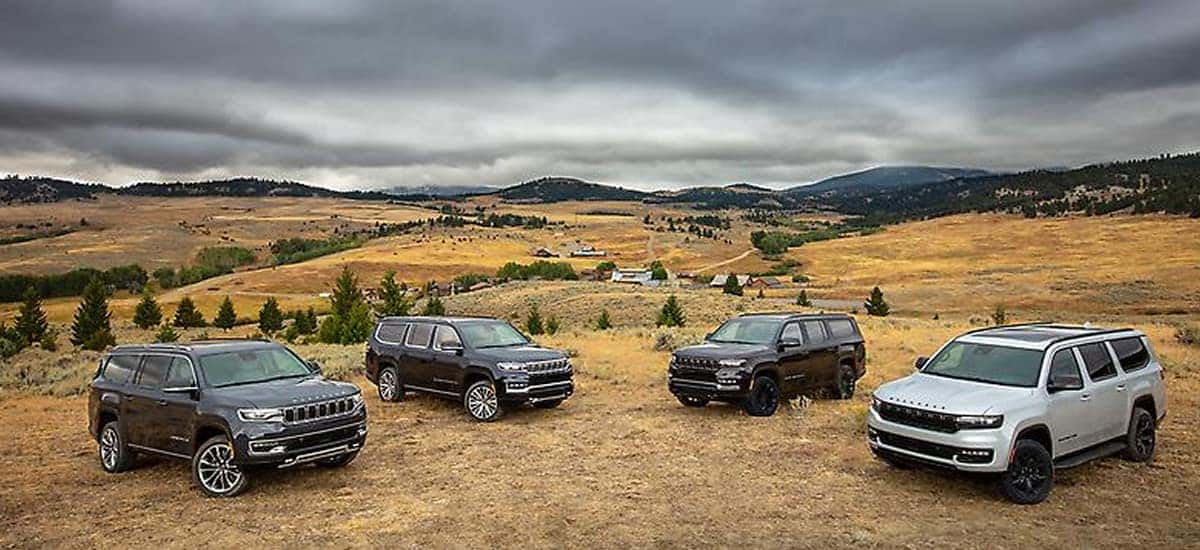 Autumn may have just begun, but that won't stop the summer of marketing campaigns. Squeezing one in just before the nights get cooler, Jeep launched another ad-spot for the Grand Wagoneer. Starring Derek Jeter, this one may not be as nostalgic as the baseball jingle, but it still does well showing off all the luxuries the SUV provides. Check out some of the cool features of the Grand Wagoneer in this new ad.
Called "Drove All Night", the advertisement introduces a new chapter for the high-class Grand Wagoneer SUV. Having entered into an agreement with Jeter in October 2022, the legend has a multi-year brand partnership with Jeep to star in its new advertising campaign to highlight the Wagoneer series and what it can offer consumers. It's only 30-seconds, but some cool things pop up as Jeter drives home.
"The story behind 'Drove All Night' was inspired by conversations with Derek and Hannah and their commitment to being present for their family in big and small ways…Both Derek and Hannah are incredibly authentic, and successful across many dimensions, and they truly treasure the importance of family and family values. Grand Wagoneer is a perfect fit for their growing family, and we feel very fortunate to have them as part of our Jeep family." – Marissa Hunter, senior vice president, Stellantis North America
A little simplistic, but the 30-second ad-spot definitely drives home the capability of the Grand Wagoneer. The ad starts with Jeter not being able to fly home due to heavy weather conditions. That won't stop this family man from getting home to his kids and bae, Hannah Jeter. Embarking on a possibly long journey, Jeter can see clearly on this dark night thanks to the capabilities of the Grand Wagoneer. The SUV even warns him of animals crossing the road with a night vision camera, such as a wolf. At the end, Jeter is greeted by his children and Hannah, just in time to get back on the road and take them to school.
Created by the Jeep brand in partnership with Chicago-based Highdive agency, "Drove All Night" will most likely be available on Jeep social media channels, already on YouTube. Starring a now-retired baseball player, the ad spot will also run on broadcast and cable channels, including Major League Baseball, and college and NFL football. It's a great showcase of the Wagoneer series making waves in the market.
Jeep has always been known as an off-road automaker, but the brand is also well-known for selling bare-bones SUVs with little-to-no upscale features unless consumers are willing to spend more than $50,000. Well, the automaker clearly decided to capitalize on that going forward. Heck, that's the point of the Wagoneer and Grand Wagoneer SUV. The official entry of Jeep into the luxury car segment, the brand went so far as to drop its name from the models. These aren't the Jeep Wagoneer and Grand Wagoneer – just the model names. Even still, they hold the same legendary 4×4 capability Jeep models are known for. The Wagoneer is even getting its own 4xe plug-in hybrid model soon.
Want to find your own Wagoneer SUV? Find the new Grand Wagoneer at Aventura Chrysler Jeep Dodge Ram.
Photo Source/Copyright: Stellantis Media