Jeep Cherokee Saves the Day and Ford's Butt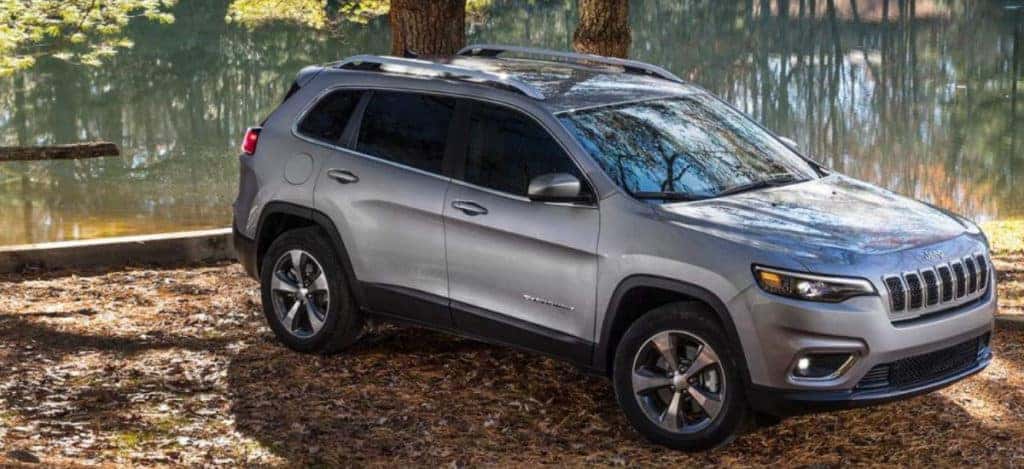 So, have you heard the great news for Jeep circling the internet recently? Yeah, get this – not too long ago, a couple of Ford F-150 Raptors got stuck in the sand, and what vehicle could tackle crossing some dunes and towing these trucks to safety? A Jeep Cherokee. Not another pickup truck, not a large vehicle, just the compact SUV Cherokee – not even an SUV from the recent Deserthawk lineup, Desert Rated Jeep vehicles engineered for the driving conditions of the unforgiving desert. Although we do expect a Jeep Cherokee to be added to that list soon enough, it's a good time to note Jeep has always produced vehicles capable of traversing across the sand.
A company called Winder Towing out of Hurricane, Utah is an off-road recovery that specializes in saving those that get stuck along the many desert trails in the vicinity. Many of these recoveries are recorded and uploaded to YouTube, not only to warn others of the dangers, but also demonstrate how to get a vehicle out of a tight spot. In the most recent video (below), the Ford F-150 was definitely in a tight spot, buried in soft sand up to the frame rails due to the handling of an inexperienced driver. Winder Towing owns a second-generation Jeep Cherokee, and as you can see, had a very easy time pulling the Raptors out of the sand.
In this video, there were a couple of rescues, with one driver stuck in the sand and shooken up. Another was a group of people that left their vehicle to find a landmark – not very smart – but both parties were saved thanks to a Jeep SUV. Now, why was a second-generation Jeep Cherokee able to handle the southwest conditions so much better than a Ford?
Jeep has always built vehicles able to handle a number of driving and road conditions, from rock-crawling to water-fording. Many vehicles come with the automaker's very own Selec-Terrain® Traction Management System. Available with five modes – Auto, Snow, Sand, Mud, and Rock – this system gives consumers the ability to drive on a number of surfaces, including sand! Besides, how many commercials are there where someone is driving a Jeep on the beach? Just don't try it at your local beach.
With the new Desert-Rated vehicles coming to the Jeep lineup, even more sand-capable features earn these models the name of "Deserthawk". Also known as "Mojave" models, the latest Deserthawk is the Jeep Gladiator. This model comes with a best-in-class approach angle of 44.7 degrees, breakover angle of 20.9 degrees, departure angle of 25.5 degrees, and a best-in-class ground clearance of 11.6 inches. To handle the desert, the Gladiator could use some upgraded equipment, and that means new, specially-tuned FOX™ 2.5-inch internal bypass shocks with external reservoirs; industry-exclusive FOX front hydraulic jounce bumpers; a reinforced frame; a one-inch front suspension lift with a silver front skid plate; stronger axles with cast-iron steering knuckles; aggressive front seats with integrated upper bolsters; and 33-inch Falken Wildpeak All-terrain tires. It's a whole new breed of pickup trucks and off-road vehicles.
Do you want a vehicle that can handle all kinds of terrain? Looking for adventure? Look for a Jeep at Aventura Chrysler Jeep Dodge Ram.
Photo Source/Copyright: Jeep.com