Jeep Celebrates the LGBTQ+ Community During NYC Pride 2022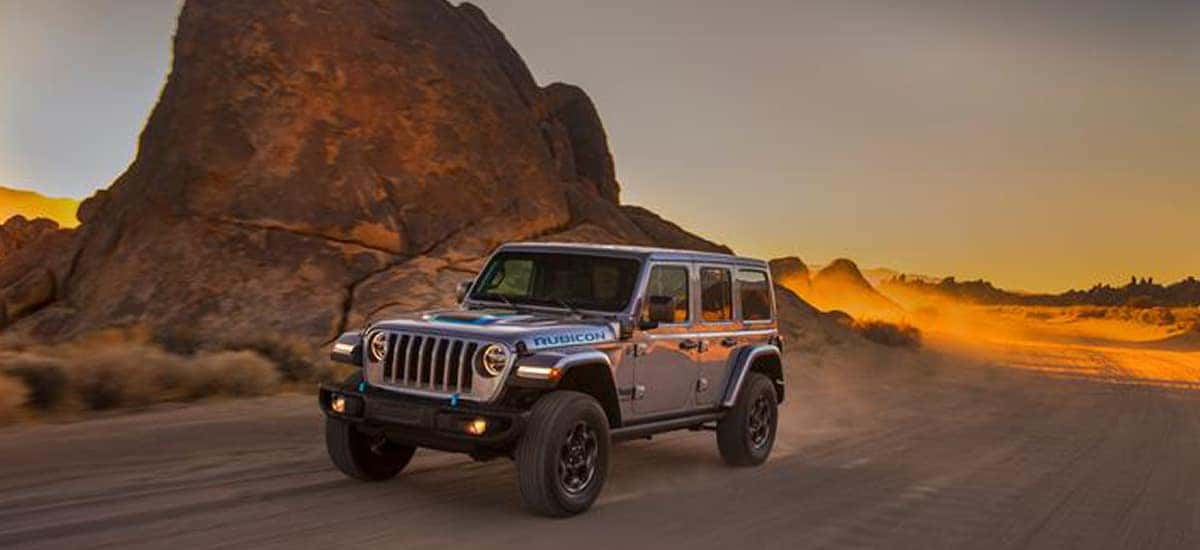 It seems like every month, there is a new holiday or dedicated to a certain culture. It's unclear if people asked for a month just for them – Morgan Freeman has one talked against "Black History Month", saying he thought it was ridiculous to relegate the entire history of Black men and women to a single month, when they've been a part of America's history for quite a while. Regardless, the same can be said for June – Pride Month for the LGBTQ+ community. This community has also been around for a long time, but it wasn't until June 26, 2015 that same-sex marriage was made legal nationwide with Obergefell v. Hodges decision. A major milestone for civil rights in the United States, that is something to celebrate, and Jeep® is capitalizing on the celebration with NYC Pride 2022.
Happening on the same date that we made history, the 2022 NYC Pride March takes place on June 26, 2022. With events going on for most of the month, it all culminates for the Pride March, and the Jeep brand will be showing up at NYC Pride 2022 to celebrate the cultures and diversity of the LGBTQ+ community in New York City. Taking place the days before the march, on Friday, June 24 and Saturday, June 25, Jeep will have a display located in Times Square. Two vehicles will be there at the display, the 2022 Jeep Wrangler 4xe and 2022 Jeep (RED) Edition Compass.
Everyone knows about the Jeep Wrangler, and the Wrangler 4xe has been making waves since it was released, starting with the Jeep Wrangler 4xe Sahara and Rubicon Launch Editions in December 2020. Not everyone may know about the Jeep (RED) Edition Compass, though. Joining the fight against COVID-19, Ram, FIAT, and Jeep teamed up with (RED). Consumers may have seen the symbol "(RED)" but weren't sure what it was.
An organization that started in 2006, (RED) started its mission to turn companies into a group to fight in the war on AIDS. Partnering with many iconic brands, how it works is companies will set aside consumer goods with the (RED) symbol, and a portion of the money earned through purchases of said goods are donated to (RED) to help them with their mission. In 2021, (RED) added the Coronavirus and helping those affected by it to their mission, and through the sale of special-edition (RED) vehicles, a collective goal to raise $4 million to support the critical work of the Global Fund over the next three years began.
Showing up at NYC Pride 2022, consumes that stop by the Jeep display will be able to check out these Jeep brand vehicles. While supplies last, visitors may receive a complimentary Jeep-branded rainbow-themed tote bag and rubber duck. Then, on June 26, a rainbow-wrapped Jeep Gladiator Rubicon will be pulling the Playbill float through Manhattan in the Pride Parade. Celebrating in New York City and Detroit, Michigan this month (June 2022), Jeep is highlighting the culture of the LGBTQ+ community and getting involved with the community of NYC as a whole.
 Want to stay informed about what Jeep is up to next? You can follow along when you follow us on Aventura Chrysler Jeep Dodge Ram social media. You can also find the 2022 Jeep Wrangler 4xe and 2022 Jeep (RED) Edition Compass at Aventura Chrysler Jeep Dodge Ram.
Photo Source/Copyright: Jeep