Guess Which Dodge Vehicle is the Best-Selling of the Brand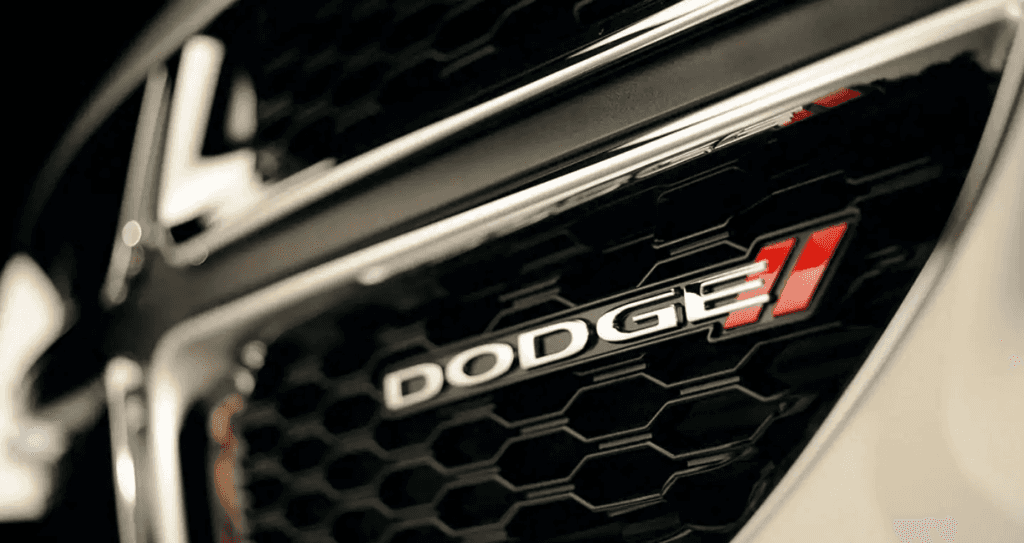 With the 2019 Consumer Electronics Show (CES) underway, one can't really blame most automakers for holding back. The CES is actually the main stage for consumer-based products, showcasing more than 4,500 exhibiting companies, including: manufacturers, developers and suppliers of consumer technology hardware, content, technology delivery systems, and more. Fiat Chrysler Automobiles (FCA) will be polishing 2018 victories with the Waymo self-driving fleet made up of modified Chrysler Pacifica Hybrid minivans, the 12-inch Uconnect screen in the 2019 Ram, along with the launch of Uconnect 4C. So, while FCA takes a nap, let's change gears. Take a guess at what vehicle by automaker Dodge is the best-selling for the brand.
It's Not the Challenger
If you guessed the Challenger, you'd be wrong, wrong, wrong. Sorry. Next contestant, please!
Yes, it is true, the Dodge Challenger did see some success in 2018. The Challenger and its 2018 sales total increased by 3 percent to 66,716 units if we're getting technical. As odd as it may sound, however, the decade-old fifth-generation Grand Caravan is still the best-selling Dodge vehicle. Crazy right? With all the other Dodge SUVs that come with plenty of bells and whistles, nothing beats the classic Grand Caravan. Raise your hand if you have some fond memories.
"The Dodge Grand Caravan is America's best-selling minivan, ever, offering customers style, versatility and added features at an outstanding value…Since FCA invented the minivan segment 35 years ago, the Grand Caravan has introduced 78 minivan firsts and the Chrysler Pacifica and Pacifica Hybrid added 37 to that list, bringing FCA's minivan innovation total to 115. Along with the Pacifica and Pacifica Hybrid, our FCA minivans own more than half of the minivan segment in the United States, gaining said 5.8 points of market share in 2018 alone. We created the minivan segment and we are very proud of our place in it." – Steve Beahm, head of passenger car brands for FCA North America, in an email exchange with CarBuzz.com
With a total of 151,927 units sold, it's no surprise. That number beats out even the Chrysler Pacifica minivan, with a total of 118,322 units sold in 2018. The 2018 Dodge Grand Caravan lineup has a starting MSRP of $26,250 (plus destination fee) and doesn't exceed $35,000 (plus destination fee) for a fully-loaded SXT trim with all best features. That's less than $10k more for the high-end trim of the lineup. Plus, the 2019 lineup MSRP has only gone up by $400 across the board. With seating that can comfortably fit up to seven passengers, there are few better deals out there, including all the three-row crossovers and SUVs that boast their family-friendly features.
The powertrain across the 2019 Dodge Grand Caravan lineup is a 3.6-liter V6 engine optimized with variable valve timing. Able to generate up to 283 horsepower, paired with a six-speed automatic transmission, this minivan has a fuel economy of 17/25 mpg city/highway. Second and third-row Stow 'n Go seats making seating configurations and cargo storage easy, and with entertainment features like Uconnect Voice Command with Bluetooth, a single DVD system, and overhead consoles available, consumers can get the perfect minivan for the job.
Find the 2019 Dodge Grand Caravan at Aventura Chrysler Jeep Dodge Ram. Have any great memories about the Dodge Grand Caravan to share? Let us know on social media.
Photo Source/Copyright: Dodge.com