Get the Chrysler Pacifica Hybrid for a Cheaper Commute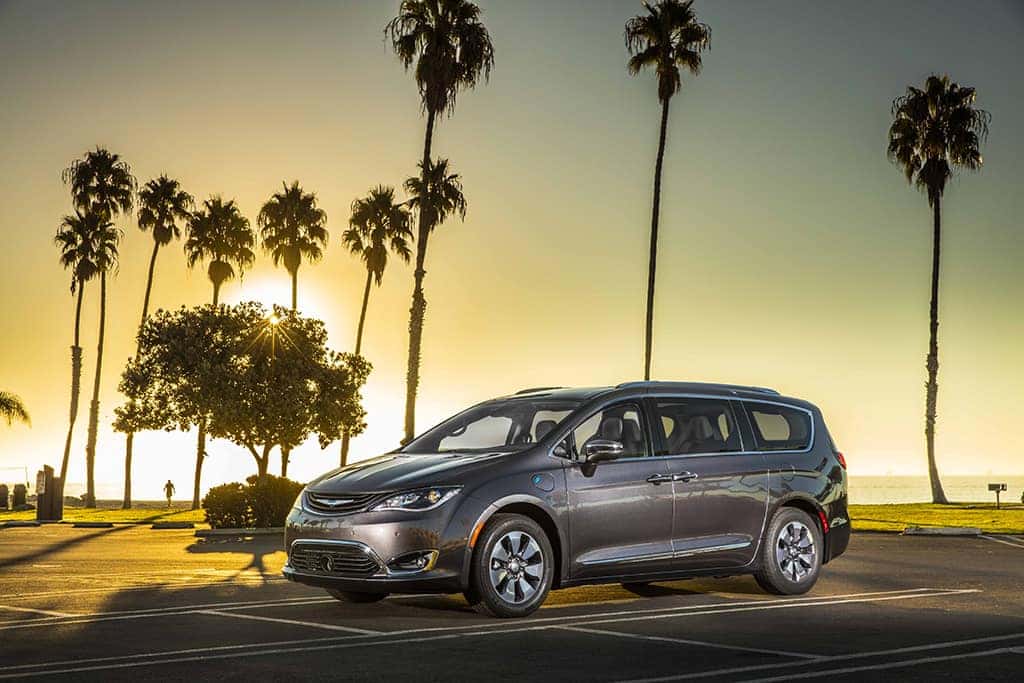 Finding a reliable vehicle can be a real hassle. Sometimes the fuel economy isn't great, but it handles and drives really well. Sometimes it can go the distance but doesn't have much in the sense of amenities, especially with how prevalent modern technology in cars is these days. That's why reviewers like Auto Guide put together ten best lists so consumers have a trusted name to go by when looking for a reliable vehicle, and wouldn't you know, the 2018 Chrysler Pacifica made Auto Guide's "10 Most Reliable Cars List".
The list is only made up of internal combustion engine vehicles, and maybe that's to keep a leveled-playing field, but when it comes to vehicles like the Chrysler Pacifica, counting out its plug-in hybrid variant is just heresy. Just as great as the regular Pacifica, the 2018 Chrysler Pacifica really goes the distance and has plenty of modern tech to keep everyone satisfied while on the road. Plus, it's a great vehicle for families and those that carpool.
Let's build a quick everyday scenario. An average day in the life of a parent has a lot of driving from the minute they're out the door. On any given day of the week, they have to take the kids to school, go to work, grab lunch, make the afternoon meeting, get some coffee to stay awake, pick up the kids, maybe one of them has after school activities so that's two separate trips, make some dinner or go out to eat after a long day. All that driving around takes a bite out of the fuel tank.
When it comes to a hybrid, that bite shrinks quite a bit, and your wallet stays a little fuller. Being a plug-in hybrid electric vehicle (PHEV), the 2018 Chrysler Pacifica Hybrid can run on pure electricity alone or a combination of both, its 3.6-liter V6 engine and its electric motor, powered by a 16-kWh battery pack. If looking to save money on gas and the environment, one can drive 33 miles on just electricity before needing to rely on the internal combustion engine. With most daily commutes being a little under 30 miles, and being able to recharge PHEVs for a couple dollars, the driver of a Chrysler Pacifica PHEV can technically drive on electricity every day and still pay less than they would for a full tank of gas.
For those not keen on looking for a charging station or simply hitting up the gas station, the combined range of the 2018 Chrysler Pacifica Hybrid is 566 miles. That means someone can drive from South Miami all the way to Tallahassee with a full tank of gas and a fully charged battery.
There's plenty more to love about the 2018 Chrysler Pacifica Hybrid, such as the latest Uconnect 4 system and all of its entertainment features, but when it comes to those of us who just want to save some cash on the daily commute, that's all we really need to know. Interested? You can find your own 2018 Chrysler Pacifica Hybrid in our inventory.
Photo Source/Copyright: Chrysler Ad Planner