Get Ahead of Turkey Day with these Life Hacks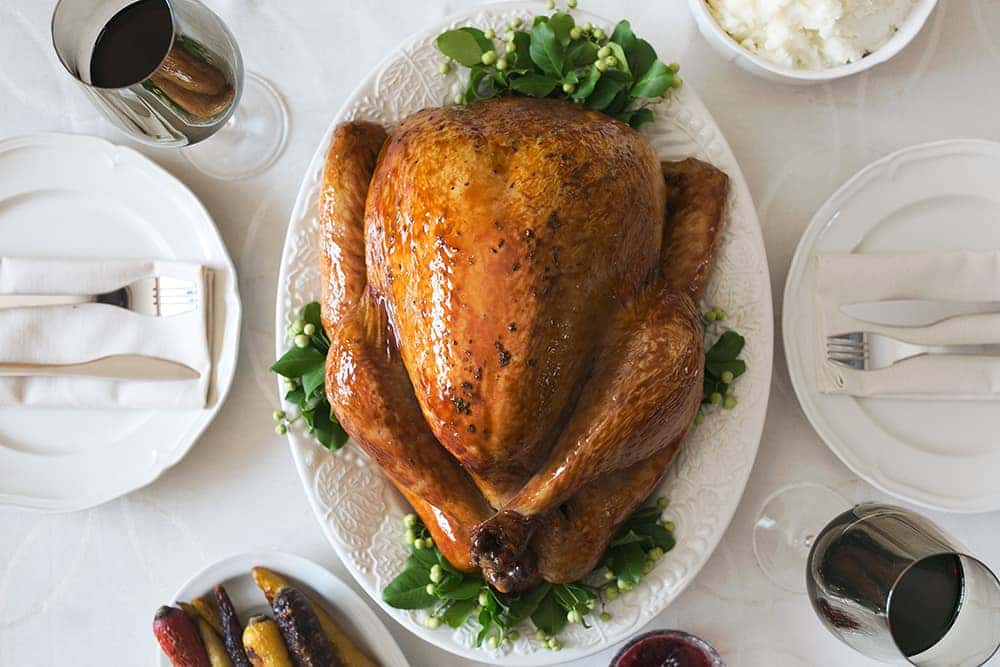 It's November, and we all know what that means. Yep, Turkey Day is coming up in a few weeks. If you haven't already started to scour the marketplace for a turkey and ingredients for side dishes, you better get started. Then we have to figure out where to host Turkey Day dinner. With the parents? Grandma? And what if we're all a little short on time? We've got a list of hacks to help with preparations, cooking, and maybe even a few life savers.
Be Prepared
Like anything in life, preparing for the work ahead will take care of the anxiety and pains before they happen. Make a list of everything that needs to get done, in chronological order of preparation time. For instance, vegetables cook fairly quickly. We can cook vegetables and side dishes a day ahead and then pop them into the fridge to keep them nice and cool. Or, if a fan of steamed veggies, cook them just before cutting up the turkey for something hot and fresh.
You can also phone it in. The local marketplace typically has a salad bar or deli area where veggies, toppings, and other fresh ingredients are available and one can add to any dish. Nothing wrong with getting pre-cooked bacon or chopped onions from the salad bar.
Cook. That. Turkey.
The biggest part of the job is cooking the turkey. What a daunting experience for some of us. No one wants to overcook and dry out a turkey, and we all want to seem as fancy as the cooks on TV. Cooking a perfect turkey doesn't require a roasting rack though. Invent your own with crumpled up aluminum foil or rows of slow-to-cook veggies for a different flavor.
If worried about overcooking a turkey, dodge this error in one of two ways. Some cooks swear by putting bags of ice on top of a turkey as it cooks in the oven. This will help keep the white meat cool and from burning before the dark meet cooks. Another method is to slow cook the turkey overnight. By the morning, a tender and fully-cooked turkey should be waiting for you.
The worst-case scenario is an over-cooked turkey, but there's still a way to revive that bird. Warm up some chicken broth and drizzle it over luke warm or dry turkey slices. Not only will this moisten up the meat, but it also adds a little flavor.
Travelling and fell behind? Cook some turkey on the way over. Yes, it's possible. With some boneless turkey breast sliced thin, potatoes and carrots, white wine, flour, butter, tinfoil, and heavy cream, we can get it done. Marinate the turkey, potatoes, and carrots for two hours in the fridge with some wine.
Then drain out the wine, separate meat and veggies, and make some butter-slathered tinfoil bowls. Place meat and veggies into the tinfoil bowls and add a little heavy cream to keep the turkey moist. When ready to hit the road, close each tinfoil bowl and secure it to the engine block. Everything should be cooked, or mostly cooked (that's what an oven is for), by the time you get to your desired location.
Got any other hacks to make the holidays a little less stressful? Let us know on Aventura CJDR social media. We all deserve a relaxing Turkey Day with friends and family.
Photo Source/Copyright:  Sarah Pflug from Burst