Free2Move Lands in Colombus, Ohio with the Jeep Renegade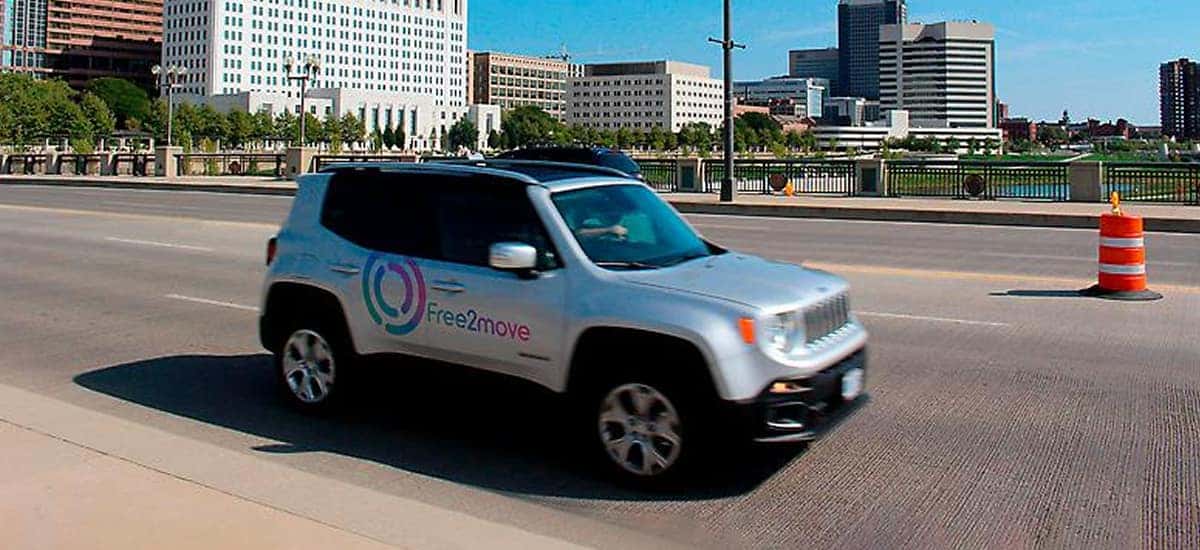 These days, getting around the city is pretty easy. If you don't have a car, public transportation like buses and trains are always available, and ride-hailing services have been around for a lot longer than some people may think – does anyone remember calling something called a "taxi"? It wasn't always Uber and Lyft, they were probably just the first groups to get a smartphone app and make it much easier to "hail a cab". Even car renting surfaces are popping up, like ZipCar if you heard of it, and in Columbus, Ohio, an organization called Free2Move is slowly turning the city into a mobile ecosystem where everyone has access to some form of mobility, starting with access to new Jeep Renegade units.
Similar services have been around for a while now, and not just car rental places like Enterprise. RentalJeeps.com is pretty popular for reserving a Jeep any day of the week. Free2Move sounds a lot like ZipCar, with brand-new Jeep® Renegades parked in the city center, just sitting there, waiting for a consumer to rent the vehicle. Rates can charge consumers by the minute, by the day, or by the month if planning a road trip to some off-road trails. There aren't many places in South Florida noteworthy for Jeep off-road adventure.
With Free2Move already operating in Washington, D.C., Portland, Denver and Austin, Texas – and scattered through California, Colorado, and Texas overall – Ohio joins the group as the newest Mobility Hub. With instant access to a Jeep Renegade, Free2Move makes it easy for consumers to sign up and drive off any day at any time. Via a dedicated app, the service is available 24/7. All consumers need is a Free2Move customer account, and the vehicles are booked directly through the account. No paperwork or signing here and initialing there. Like ZipCar, the price doesn't just calculate the time, but all prices are all-inclusive – that includes insurance, parking, and fuel in the car will be included in the price seen when renting.
"The creation of a new Mobility Hub in Columbus, Ohio, is proof of Free2Move's interest in simplifying and guaranteeing mobility in the United States, with a complete solution that offers different types of rentals according to the consumer's needs. Columbus is the next step in our expansion, a city that has opened its doors to us and to which we are very grateful for its support and help in the development of smart mobility," – Shant Mouradian, Free2Move chief operating officer
This service won't just be for consumers looking for a one-time ride. For those who fall in love with a Jeep but can't commit to a lease, a Free2Move Car On Demand monthly subscription is also available. This includes vehicle delivery to a preferred location, which means anywhere you go, you can have a new Jeep model ready for you – probably. Hey, either way, it's a chance to try out every model Jeep has to offer, including the new Jeep Grand Cherokee L and the new Jeep 4xe models.
And if you really fall in love with a Jeep, why not make the commitment? You don't have to go all the way to Ohio. You can lease or buy a new Jeep at Aventura Chrysler Jeep Dodge Ram.
Photo Source/Copyright: Stellantis Media