Fiat Chrysler and the Apple Experience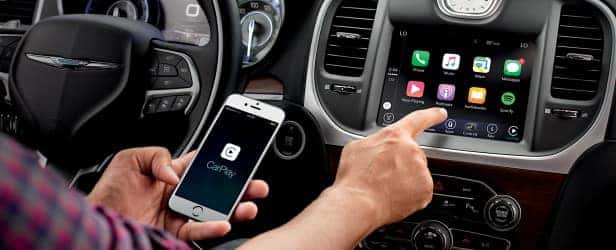 Fiat Chrysler Automobiles (FCA) regularly puts together advertising campaigns for their various brands. Some of the largest campaigns deal with Chrysler, Jeep, Dodge, Ram, and FIAT. The latest campaign includes the technology giant, Apple. Called the 2018 edition of the FCA's summer advertising campaign, this campaign will span across the aforementioned brands while featuring iconic music artists, including OneRepublic, Alice Cooper, Will.i.am, Nicky Blitz, Dej Loaf and Leon Bridges, and other artists. The entire campaign has started to roll out and will be featured on social and digital media channels as the campaign unfolds.
In June 2018, the FCA offered customers in the U.S. and Canada what they called the "Apple experience", or six months free of Apple Music for new users and three months free for existing customers with the purchase of any new Chrysler, Dodge, FIAT, Jeep or Ram vehicle with standard CarPlay support. Of course, most of these vehicles will also feature Google Android Auto support, but because this is a marketing campaign for Apple, expect to see many ads featuring Apple CarPlay and its ability to let consumers listen to music, make calls, send and receive messages, play audiobooks and podcasts, get directions that change in real-time based on traffic conditions, and more. Just remember all of these vehicles also have the Google equivalent in case one piques your interest.
"FCA offers an incredible Apple experience, giving consumers the ability to enjoy Apple Music's catalog of 45 million songs and to listen with premium BeatsAudio sound, in addition to all the features that come with CarPlay. This collaboration inspired us to leverage the strength and identity of each of our individual brands…Additionally, as the only automaker to now offer branded playlists on Apple Music, this allows us to provide increased relevance to targeted audiences." – Olivier Francois, Chief Marketing Officer, FCA.
Here are a few of the ads going on now:
Two videos were set up for the FIAT brand, both featuring the song, "Liberated", by Dej Loaf and Leon Bridges. "Drum Kit" portrays an angry girlfriend or wife that backs up her FIAT 500X into her  boyfriend/husband's drum kit. "Fingerdance" is a call back to finger puppets with a very talented hand model moving two fingers wearing tiny shoes.
"Girls Night Out" for Chrysler starts with a group of ladies using Apple CarPlay to navigate, answer texts, and etc. The commercial of course features the Chrysler Pacifica.
Look out for these humorous commercials and more over summer 2018. Interested in finding your own new Fiat Chrysler Automobile vehicle? We have plenty at Aventura CJDR. Playlists by all featured artists and more can be found available on Apple Music.
Photo Source/Copyright: Chrysler.com