FCA Sees the Loss of Legend Lee Iacocca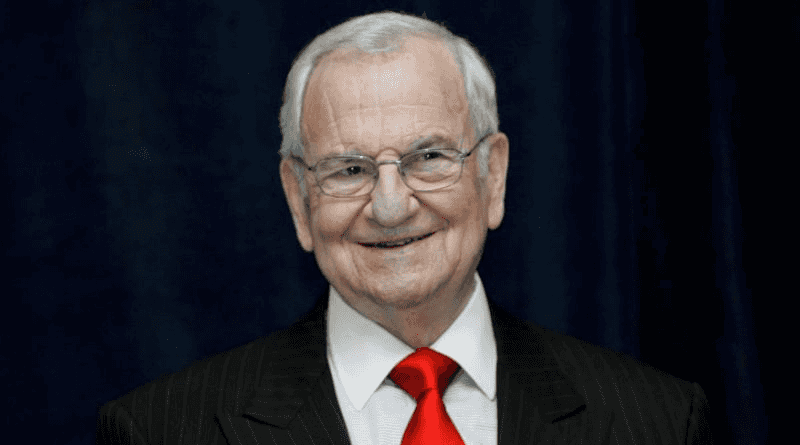 July 2019 marks the loss of another automotive giant from the Fiat Chrysler Automobiles (FCA) family. It was a year ago that the former CEO of Fiat Chrysler Automobiles, the late Sergio Marchionne passed away July 25, 2018. Tuesday, July 2, 2019 witnessed the passing of another legendary automobile executive – Lee Iacocca. One of the first celebrity CEOs of the modern era, he is known for first saving Chrysler from bankruptcy in 1980, 29 years before Marchionne did the same. Lido Anthony Iacocca, known better as "Lee Iacocca", brought humility to the Chrysler name during a time of hardship, and that helped shape the automaker into what it is today.
"Lee was one of few truly great leaders… I owe the second half of my career to Lee Iacocca…He was my mentor, my teacher and role model. When he was on, he was fabulous. I will miss him." – Bob Lutz, a longtime executive at Ford and Chrysler who worked closely with Iacocca.
A leader is right. Lee Iacocca became known for three iconic cars during his career, starting with the Ford Mustang. Credited as the father of the Mustang, Iacocca worked for Ford and became the president of Ford Motor in 1970 before a dispute cost him his position. The silver lining was that's when Iacocca joined Chrysler. At the time, the automaker was dealing with a $1.7 billion loss. With his use of his business skills and ability to turn a phrase, Iacocca persuaded the federal government to help the company stave off bankruptcy with an emergency $1.2 billion loan and helped the automaker avoid a potential 1980 bankruptcy while he became the face of Chrysler.
Although known well for his tagline, "If you can find a better car, buy it," Iacocca was also in a famous commercial for Chrysler.
Wow! During this time, Iacocca also became known for the iconic K-Car that helped Chrysler pull out of its financial slump, but what really paid off was the success of the third iconic vehicle Iacocca is known for. While working with a former Ford colleague, Hal Sperlich, Iacocca gave the green light on minivans. Although the emergency $1.2 billion loan faced a lot of controversy at the time, Chrysler paid the government back by 1983 thanks to the success of their new lineups of minivans and sedans.
In his later years, Lee Iacocca became known for his charity. He spent an increasing share of his time doing charitable work and is also known for spearheading efforts to restore the Statue of Liberty and Ellis Island. Most likely personal to him, the immigration port in New York Harbor is where his own parents came into the United States. After a while, Iacocca resurfaced on a commercial with rapper Snoop Dogg, and dabbled a bit in electric vehicles long before it became the new fad every automaker is working on. He attempted to form his own electric vehicle company, EV Global Motors, in 1999, but his focus turned back to his writing and charitable work over recent years.
Lee Iacocca will be missed, but he's with the other giants now.
Photo Source/Copyright: Yahoo.com