FCA Helps Further Education with Two Programs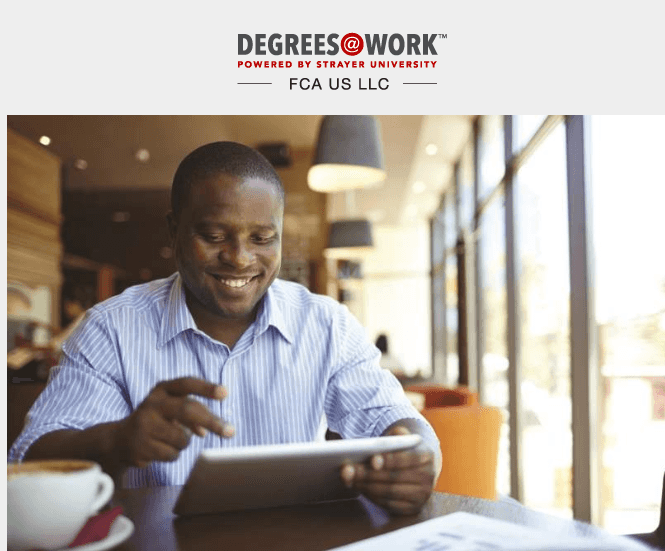 If we were to ask the current generation that went on to study at a college, university, or technical school about their student loans, many would be reluctant to talk about it. Student loan debt is one of the largest stressors for the current generation of post-college workers, with over $35-40,000 being the average a post-graduate may owe in student loan debt (according to cnbc). With the automarket forever in bloom and always looking for a stronger workforce, some automotive groups offer graduates a way to pay off their student loan debt, and even continue their education.*
Fiat Chrysler Automobiles Helps with Student Loans
"We're finding that more and more employees are entering the workforce with more college debt…We know it's overwhelming." – Maria Darbonne, manager of savings plans for Fiat Chrysler Automobiles.
The most recent development comes from automotive group Fiat Chrysler Automobiles (FCA), having partnered with CommonBond for Business, a student loan benefit program for employees that can offer a method for salaried employees to refinance their student loan debt† in a more simplistic way. Within the first two weeks of the program at FCA US, over 200 employees started the process to apply to refinance their student loans, totaling out to $10 million in student loan debt.
This method of paying back student loan debt may not be too foreign to some. Paying off student loans with an increment of one's income is usually the easiest way to go about it, not having to think or worry about it too much, as long as there's steady income. Although there are many options, that also causes a problem – sometimes, graduates burdened by debt don't do anything because they have so many options that they don't know where to start the process. CommonBond is a means of giving working graduates employed by FCA an easy way to get started.
Furthering Education
Another partnership FCA has is with Strayer University. Helping to educate working adults since 1892, Strayer University has been helping people earn degrees for over a century. Accredited, respected, and recognized, students who offer a degree at Strayer also have the flexibility to study on their time with a convenient and flexible class schedule. Best of all, if working for FCA or an FCA dealership, that college education comes at no cost.
Another great method for furthering student education and not having to worry about student loan debt, some businesses will offer to pay to further an employee's education. Of course, this comes with limitations. Read as, benefits employer quid-per-quo.
*Certain programs apply for the FCA/Strayer Program:
– Accounting
– Acquisition and Contract Management
– Business Administration
– Information Systems
– Information Technology
– Marketing
– Criminal Justice
– Education
– Health Services Administration
– Human Resource Management
– Information Assurance
– Management
– Public Administration
The best way to find out if a program is available is of course to speak with Strayer University admissions officer for more details. Learn more about the FCA US LLC Strayer University Student site here. If interested in CommonBond, follow this link: bit.ly/2SgPzeB
It's great when employers offer employees benefits that will help further advance their livelihood. Perhaps the trend will catch on. Join the discussion on Aventura Chrysler Jeep Dodge Ram social media.
†Current fixed rates in late January 2019 ranged from 3.67 percent to 7.25 percent; variable rates ranged from 2.61 percent to 7.35 percent.
Photo Source/Copyright: Strayer University Student Site