Dodge Wins KBB Brand Image Award for Fourth Consecutive Year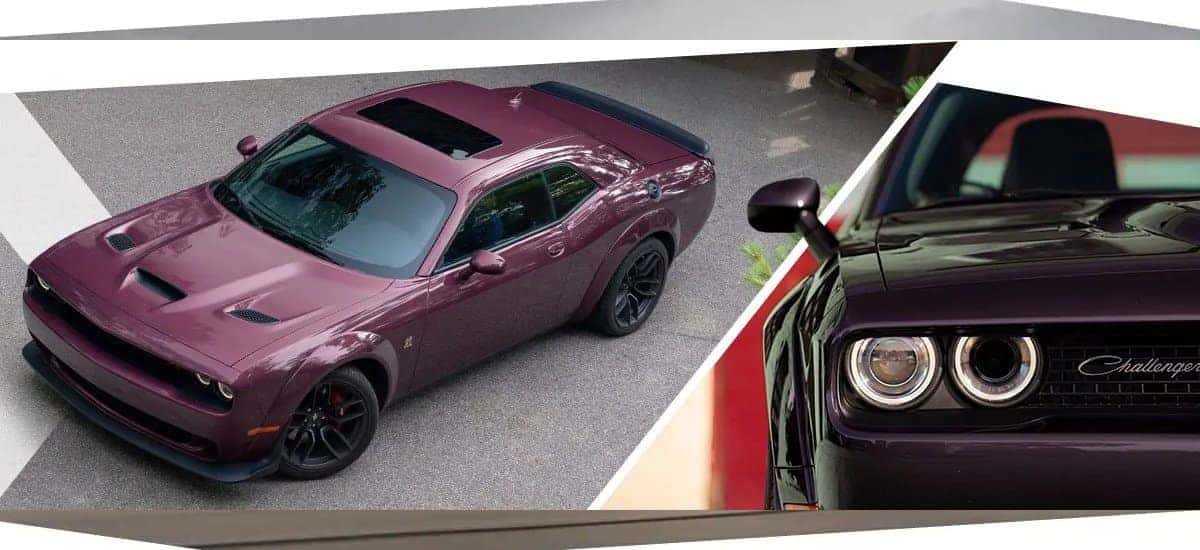 It's that time of year. Some automotive publications are either completing their early annual reviews or finally wrapped up those of last year. Either way, it's automotive awards season, so prepare to see an influx of honorable mentions, award winners, and big names like Kelley Blue Book (KBB) and J.D. Power popping up here and there. For starters, KBB recently wrapped up its 2022 Brand Image Awards, and once again, muscle car automaker Dodge was named as the Best Car Styling Brand by KBB. That marks the fourth consecutive year that the Dodge brand has earned such an honor. With its performance-inspired, high-impact heritage design cues, now everyone knows who's the best, for 2022.
"Kelley Blue Book Brand Image Award winners lead the pack when it comes to capturing new-car shoppers' attention…As more automotive brands and new models arrive on the scene each year, the increasingly crowded marketplace provides fresh challenges for product designers and planners and marketers alike. The battle for market share starts with perception and consideration among shoppers, so these winners epitomize which brands are most successful in making a positive impact on their target audience for 2022." – Vanessa Ton, senior industry intelligence manager for Kelley Blue Book
The data that resulted in this choice is no easy fear. Every year, the Brand Image Awards are based on consumer automotive perception data a Brand Watch study operated by KBB. The study is an online brand and model perception tracking study, covering more than 12,000 in-market new-vehicle shoppers every year that visit or do business on KBB.com. With all that data, this comprehensive study makes it obvious what factors drive consumers to make a new car purchase decision. Many consumers agree, that Dodge offers the best styling in the industry, and that can't be ever more true than the recent 2022 Dodge Challenger and Charger SRT Jailbreak models.
Like a phone that gets the "jailbreak" hack that allows the device to be used on any service and not limited to other restrictions, the Dodge Jailbreak models are opening up the entire history of the Dodge Garage. Consumers can pick the Dodge Challenger SRT or Dodge Charger SRT as the base model, and that's the only requirement. From there, consumers can pick any feature, any style, nearly anything they want, from way back in the early years of Dodge to now. You want a Stinger Yellow Challenger with Brass Monkey wheels, Hammerhead Grey seats, blue Brembos, and red badges? Tim Kuniskis, Dodge Brand Chief Executive Officer of Stellantis says Dodge will make it happen.
It's all a part of the Dodge two-year Never Lift campaign, giving their fans a chance to build their dream car. If the possibilities are too great, Dodge even went to town and designed its own Jailbreak models. There is the Old School Challenger Jailbreak model, adorned in an F8 Green exterior and on 20-by-11-inch Warp Speed Satin Carbon wheels; a Satin Chrome Hellcat grille, fender and decklid badging in the front; Gunmetal Grey brake calipers; a Chrome fuel door; and Dark Engine Turned aluminum bezels. The interior comes with Hammerhead Grey floor mat accents and seat belts, a leather steering wheel embroidered with a white SRT logo, and a twill headliner. For those who prefer the dour-door Dodge charger, the Brass Funky Charger Jailbreak model has its own unique style, combining the Hellraisin exterior with a sepia tone. Exterior features include 20-by-11-inch Brass Monkey wheels keep this model rolling on with a Brass Monkey Hellcat grille, fender and decklid badging making up the front fascia; orange brake calipers; carbon dual stripes, and black exhaust tips. The interior is outfitted with sepia Laguna leather seats, sepia floor mat accents, carbon fiber bezels, a suede headliner, and an Alcantara steering wheel, also embroidered with a white SRT logo.
That's a whole lot of style, and it definitely goes to show why Dodge is the Best Car Styling Brand in 2022. Contact us at Aventura Chrysler Jeep Dodge Ram about building and ordering your own custom Dodge Challenger or Charger SRT Hellcat Widebody Jailbreak model. Orders have already begun!
Photo Source/Copyright: Dodge