Dodge Dynamics Package for Scat Pack Models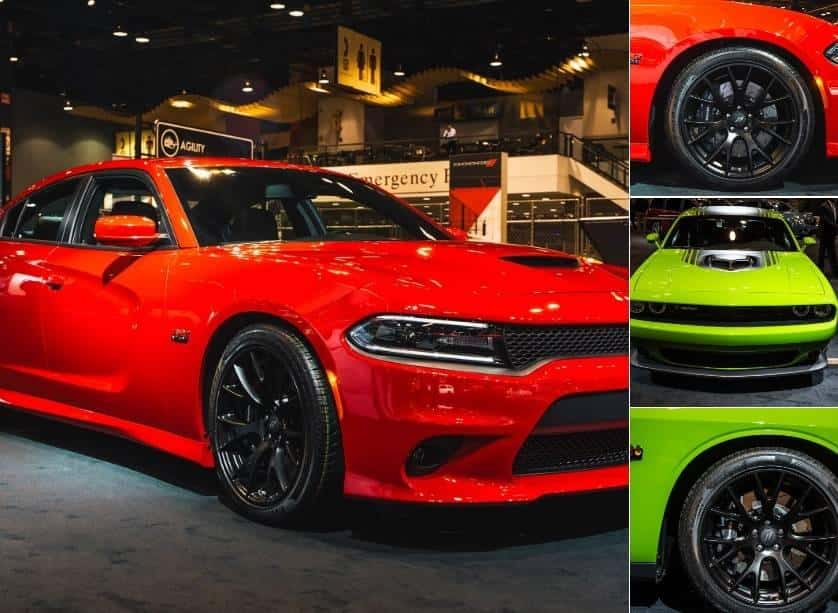 Dodge has been on a role lately. They keep surprising us with new trims, new vehicles, and new features. This next surprise will have all muscle car enthusiasts who are on a budget celebrating. Dodge is releasing a new Dynamics Package that includes some SRT Hellcat performance parts, and the package will be available on all 2017 Challenger and Charger Scat Pack models.
The mighty SRT Hellcat has only been around for about two years, and it is loved by muscle car enthusiasts all over the world. It's supercharged 6.2L HEMI V8 engine produces 707 horsepower and 650 lb-ft of torque, and it has a ton of high-end performance parts to handle its powerful engine. All-in-all, the Charger and Challenger SRT Hellcat models both have a price tag over $60k, and that is pretty fair considering they are the most powerful muscle cars in the world.
So where does that leave consumers who have a love for power but not that kind of budget?
In 2015, Dodge released two Scat Pack models for the Challenger and Charger lineup, the R/T Scat Pack and 392 HEMI Scat Pack Shaker (Challenger only). Each Scat Pack model is powered by a 6.4-liter HEMI V-8 engine, which produces 485 horsepower. In addition to the 485 horses, Scat Pack owners can boost their vehicle's performance with the addition of some new performance parts from the SRT Hellcat.
Now before anyone gets too hyped, the 2017 Dynamics Package will not put a supercharged 6.2L HEMI V8 engine into the engine bay of a 2017 Scat Pack model. It will however add: bolder and wider 20-inch lightweight forged aluminum wheels in low gloss black, outfitted with Pirelli all-season tires, and a braking system made up of 6-piston Brembo calipers and rotors in the front, and 4-piston in the back. With the right paint job, and maybe some after market badging, any Scat Pack model could pass for a Hellcat for a whole $20k less.
Not much else to say really, and is there really anything else a muscle-car enthusiast on a budget needs to hear? The 2017 Dynamics Package is available on 2017 models now. Check out our inventory for your new Dodge Challenger or Charger Scat Pack model.
Photo Source/Copyright: Twitter/Dodge