Dodge Debuts New Marketing Campaign for F9 House of Power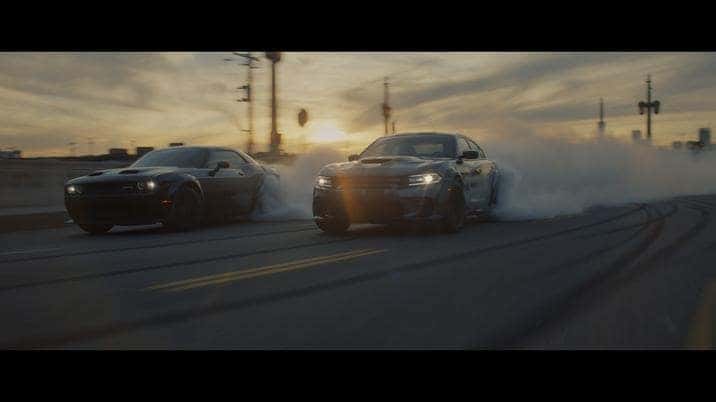 Who went to the massive fan event "The Road to F9" in celebration of the latest film down in downtown Miami? It was something else. There were even special appearances by series godfather Vin Diesel, F9 director Justin Lin, franchise stars Michelle Rodriguez, Jordana Brewster and Nathalie Emmanuel, and newcomer John Cena. Even with all this, it's still not enough. Vin Diesel is leading the Brotherhood of Muscle, Dodge and the Fast and Furious series are like two peas in a pod. With F9 not coming out until the summer of 2020, there's still plenty of time to gear up with a marketing campaign. The next step in taking the brotherhood further is the "House of Power".
Did Vin Diesel always sound like he was gargling with gravel? Maybe the years of fatherhood have worn him down a bit. We're not sure if it's the undertone of the F9, but it all sounds very serious, almost emotionless, which is an odd contrast to what the campaign is for. The ad, "House of Power" has the pulse-pounding "Hell's Bells" track by AC/DC running in the background, but with the crazy chick from the last film making a comeback, she may as well be from Hell.
"'House of Power' is the next chapter in the brand's long-standing partnership with Vin Diesel and the iconic 'Fast' franchise…'House of Power' isn't a place, it's a state of mind that Dodge enthusiasts have always shared. It's for those who don't fit the mold, but break it … this state of mind is a brotherhood. A Brotherhood of Muscle." – Tim Kuniskis, Global Head of Alfa Romeo and Head of Passenger Cars – Dodge, SRT, Chrysler and FIAT, FCA – North America
As the name states, F9 is the ninth chapter in Universal Pictures' blockbuster Fast Saga. Over time, the series has earned more than $5 billion worldwide. At one point it even challenged Infinity War (*snicker, yeah right). Like Marvel, however, the Fast Saga has been going on for a decade. Will it finally come to a close? If the main character sacrifices themselves, you know where they got the idea from – EDITH.
The tagline is "No matter how fast you are, no one outruns their past." F9 is basically a clone of F8 where Vin Diesel's Dom Toretto has a reunion with someone from his past that wants to ruin his life, or kill him, kill someone close to him. Is there an echo in here? The film opens with Toretto leading a quiet life off the grid with Letty and his son when the time comes for Dom to confront his demons. Namely, the "villain" of this film is Dom's forsaken brother, Jakob, the most skilled assassin and high-performance driver Dom's crew has ever encountered. From London to Tokyo, from Central America to Edinburgh, and from a secret bunker in Azerbaijan to the streets of Tblisi, the film goes across the globe with returning cast members Michelle Rodriguez, Tyrese Gibson, Chris "Ludacris" Bridges, Jordana Brewster, Nathalie Emmanuel and Sung Kang, Oscar-winner Helen Mirren, and Oscar-winner Charlize Theron.
Join the discussion on Aventura Chrysler Jeep Dodge Ram social media, or find your Dodge vehicle and enter the Brotherhood of Muscle.
Photo Source/Copyright: FCA Media