Dodge Charger Pursuit's New Package to Protect Law Enforcement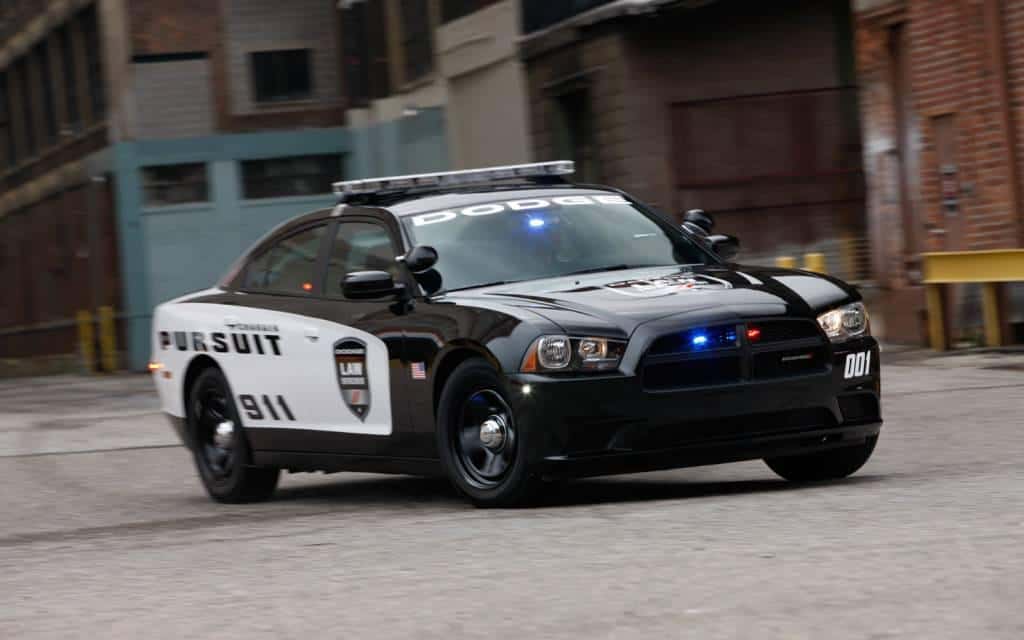 When it comes to protecting the men and women in blue, Dodge has been involved for some time now. Have you heard of the Dodge Pursuit? It's a Charger manufactured by Dodge not available to the public. That's because it's geared up with ballistic-tested door panels, advanced laptop equipment, and now advanced radar technology.
Recently, Dodge developed a new available package for the Charger Pursuit. Known as the Officer Protection Package, the two installments mentioned are more so the reprogramming of two already available advanced safety systems – the ParkSense Rear Park Assist and ParkView Rear Backup Camera.
The ParkSense Rear and Front Park Assist systems already help drivers with backing up into a parking space by alerting the driver with a warning chime if getting too close to an obstacle. With a little tinkering of the program and the Officer Protection Package activated, the warning chime will also sound off if something or someone is approaching the vehicle, as well as lock all the doors, roll up the front windows, and flash the taillights of the Dodge Charger Pursuit.
In terms of the ParkView Rear Backup camera, with the Officer Protection Package, the camera is reprogrammed to stay online at all times, not just when the vehicle shift knob is in the reverse position. This can help prevent a potential ambush of passengers inside the vehicle.
Jeff Kommor, Vice President for FCA U.S. Sales Operations, Fleet and Small Business Sales, commented on the development of this new package in a press release:
"This technology is designed to prevent an officer from being ambushed from the rear while parked. While it does not replace vigilance, this technology acts as a second set of eyes and provides police officers with added peace of mind when they are in a parked Charger Pursuit."
Being that the 2017 Dodge Charger Pursuit is already out, this package will be introduced as a standard for vehicles manufactured going forward. Agencies may still opt for installment of the package by contacting their fleet sales dealer.
Photo Source/Copyright: Motor Trend