Chrysler Pacifica Hybrid Wins Many Honors at 2022 TAWA Auto Roundup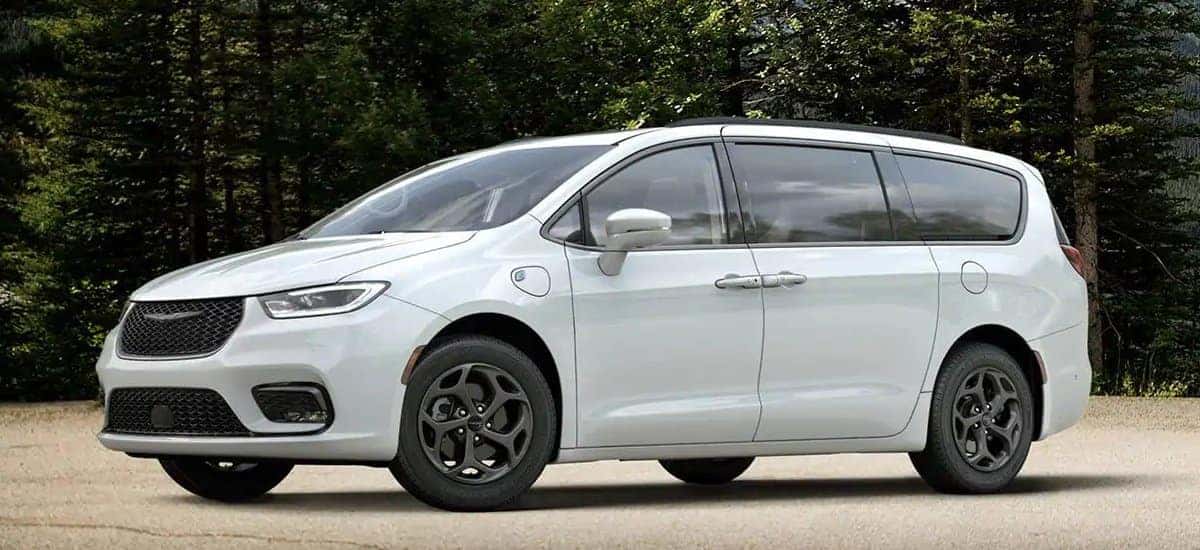 Spring time is the time for love and flings – it's also the time automotive publications and organizations show their love for automakers and outstanding vehicles. We're expecting many more awards and accolades for a certain minivan, having already earned more than 170 honors since its introduction in 2016, and then going green. That's right, it's the Chrysler Pacifica Hybrid minivan, having recently earning prestigious Family Vehicle of Texas awards for the sixth consecutive year. It all happened in April (but the news just hit the stands), during the Texas Automotive Writers Association (TAWA) Auto Roundup, held at the Texas Motor Speedway in Fort Worth.
"We are proud to celebrate an amazing sixth consecutive award as Family Vehicle of Texas for the Chrysler Pacifica, as well as honors for the Pacifica Hybrid as the Green Vehicle of Texas…The Texas Automotive Writers Association is one of the most respected automotive press organizations, which makes the group's recognition of the Pacifica at the recent TAWA Auto Roundup especially significant." – Chris Feuell, Chrysler brand CEO – Stellantis
TAWA is a well-known automotive press organization in the industry, trusted for its quality and accuracy in automotive journalism. Found in news-related print, online, and broadcast media the outreach of TAWA can be read by consumers everywhere. With two driving events each year, in the spring and later around autumn, with the Texas Auto Roundup and the Texas Truck Rodeo, respectively. The two top awards are the coveted Family Vehicle of Texas and Truck of Texas, and as Feuell said, the 2022 Chrysler Pacifica Hybrid went home with both.
Still known as the only plug-in hybrid in the minivan car segment, the Chrysler Pacifica Hybrid is powered by a 3.6-liter V6 engine and a 16 kWh lithium-ion battery powering an electric motor. A larger battery than the usual hybrid, plug-in hybrid electric vehicles (PHEVs), consumers can expect about 33 miles of electricity power alone before needing to stop for a recharge, and that's if looking to only drive on electricity. Otherwise, the total driving range of 566 miles with a miles-per-gallon equivalent of 84 MPGe has been reported.
The engineering and driving range aren't the only fancy things about this model. Offering a great interior and tech features, the Pacifica Hybrid Pinnacle model offers the most luxurious interior in its class, featuring Caramel Nappa leather seats with quilted seat side bolsters and perforated seat inserts/seat backs on all three rows, second-row captain's chairs with lumbar pillows, and a large console area with dual-level storage. New tech features available include Amazon Fire TV, changing the game for rear passengers, able to stream videos, play video games, listen to music, and watch downloaded programs on the Uconnect Theater system. Looking for another advantage? Tax season was wicked this year – why not save yourself next year with a federal tax credit? The 2022 Chrysler Pacifica qualifies for an eligible $7,500 tax credit, as long as purchased as a new model.
Award-winning and keeping the wallet thick, the Chrysler Pacifica Hybrid is a great choice. Know where you can purchase a new 2022 Chrysler Pacifica Hybrid? At Aventura Chrysler Jeep Dodge Ram today.
Photo Source/Copyright: Chrysler