Chrysler Pacifica eHybrid Engine Named on WardsAuto 10 Best Engines List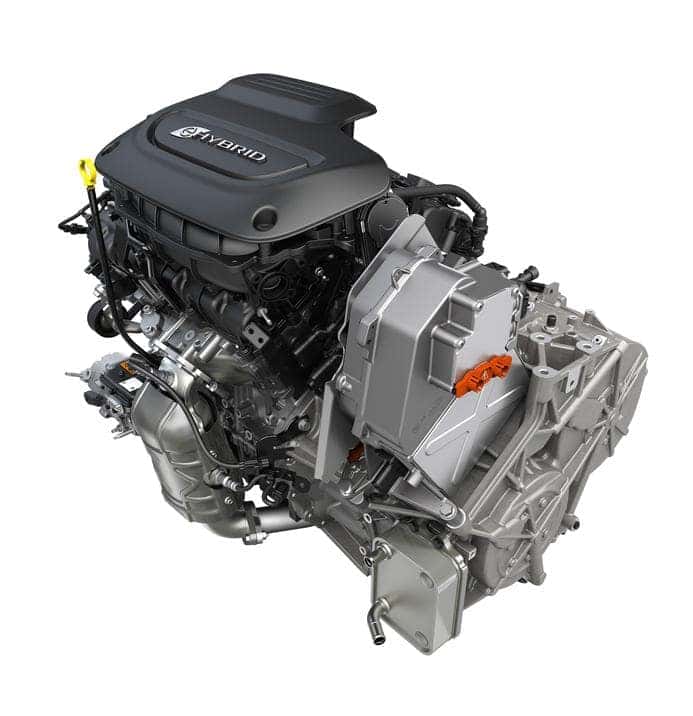 Have you heard about the 2018 Wards Auto 10 Best Engines list? Although 2018 has yet to start, the list for 2018 has already been concluded, and one of the engines listed is the 3.6-liter Pentastar eHybrid. Known for its use in the Chrysler Pacifica Hybrid, the eHybrid engine may be what spawned the eTorque in the 2018 Jeep Wrangler JL. Let's take a look at what makes it a winner.
The 3.6-liter Pentastar eHybrid engine is the plug-in hybrid propulsion system for the Chrysler Pacifica Hybrid, recently named the most fuel-efficient minivan ever with 566 miles of combined driving range. That number comes from the combination of the 3.6-liter engine and a 16 kWh lithium-ion battery. The name "Pacifica Hybrid" is a bit misleading because it's a plug-in hybrid, or plug-in hybrid electric vehicle (PHEV), able to drive on just gas, electricity, or both. If choosing to just use electricity, consumers can expect about 33 miles before the internal combustion engine kicks in.
Being that the list for 2018 has already been drawn up, this marks the second year in a row that the Pacifica Hybrid was named. It's no surprise with how many awards the Chrysler Pacifica lineup has received, more than 70 in total! It's all thanks to the 100 Pacifica Hybrid customers who agreed to take part in an ownership experience survey that lasted for two years. 47-percent of all surveyors reported a longer driving range than expected, with 22-percent stating they observed "much more" than expected.
The WardsAuto 10 Best Engines list also supports this claim.
"The Pacifica Hybrid is a big, seven-passenger plug-in hybrid minivan with all the bells and whistles families have come to adore, but with 33 miles of full electric range and levels of fuel efficiency unimaginable just a few short years ago … With most owners using their minivans to run errands and occasionally take a long-distance drive, the Chrysler Pacifica Hybrid is a stroke of genius." – Drew Winter, Senior Content Director at WardsAuto.
Along with driving range and functionality, the 2018 Chrysler Pacifica Hybrid can charge up in as little as two hours using an optional 240-volt (Level 2) charger, available from Mopar through dealers. Able to be installed in one's home, the practicality and convenience of someone charging their Pacifica Hybrid at home, for as little as a few dollars, versus paying $20-60 on gas a week is just another reason why consumers love the Chrysler plug-in hybrid. Combine that with the ability to travel with seven passengers, all the latest tech and infotainment systems, and up to 140.5 cubic-feet of space, we can see the Chrysler Pacifica Hybrid being a winner for a third year in 2019.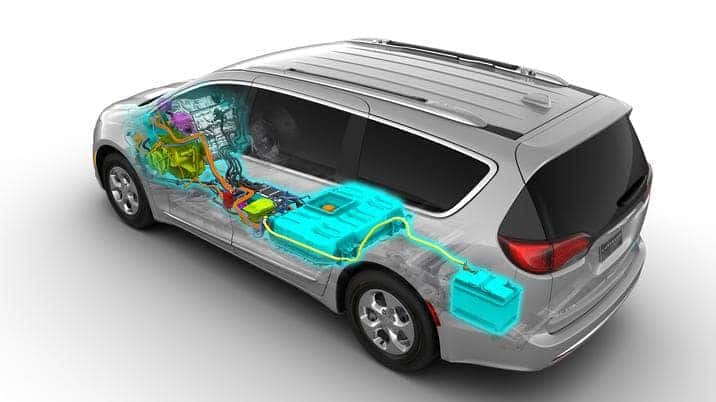 Interested in checking out the Chrysler Hybrid for yourself? You can find the Chrysler Pacifica plug-in hybrid at Aventura CJDR.
Photo Source/Copyright: FCA Media