Carve a Dodge-o-Lantern for 2020 Halloween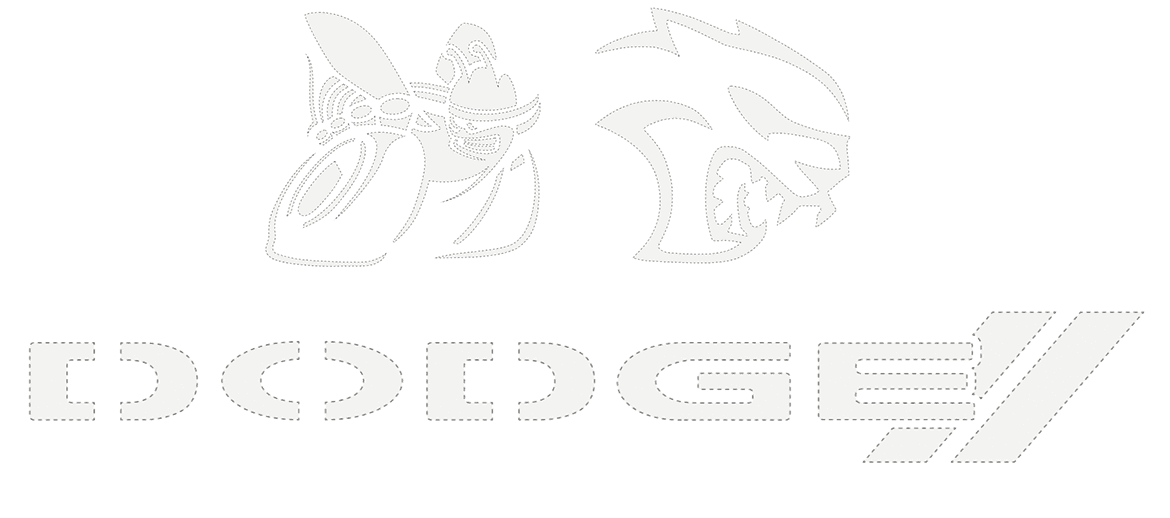 It's that time of year again, and what a fun time it is. We're in the month of Spooktober, and everyone is planning their costumes, even if it's to sit around with a few people. The Coronavirus is the scariest thing to have this year, and we still need to be safe. Regardless, people are starting to get a little nutty. Don't go hollow just yet, dear skeleton. Keep your mind off it with some pumpkin carving, a favorite pastime and a chance to be creative. This year, try out some of these jack-o-lantern stencils from muscle car automaker Dodge!
Dodge Logos
Why Dodge logos? "Why not Dodge logos?" is the real question. Automaker Dodge is known for muscle cars, high-performance vehicles that burn rubber, can generate over 700 horsepower, and have the widebody appearance package to give it some sinister looks. What better way to celebrate the Brotherhood of Muscle with some FIRE?! Get ready to display your Dodge-o-Lantern by carving one or more of the logos below and then send a picture of your pumpkin carving to Dodge to get it featured on the Dodge Garage website. Find stencils here: dodgegarage.com/downloads
Dodge Logo and Rhombus
Simple but bold, the "Dodge" logo has its own distinct font that makes the word look stretched, as if on the move. Coupled with the Dodge Rhombus, the logo carving is a perfect carving choice for those with limited experience. OF course, if not looking to try your hand at lettering, a large solo Dodge Rhombus is also possible and will looks just as good.
SRT Logos
Looking for something more challenging. How about carving out the SRT Hellcat logo on your pumpkin? Lit up with the flame of the jack-o-lantern, it will look pretty nice lit up. Looking to get really creative? Try "pumpkin carving in relief" – this is where people cut the pumpkin in layers instead of all the way through to work with shading. Put the SRT Hellcat logo on this side, and on the other, put the SRT Demon Head as a cut-out on the other side for a very evil-looking effect.
Legendary Logos
These Dodge-o-Lantern stencils are not for the faint of heart. If smashing a pumpkin is on your to-do list, the frustration of these might just move it up to the #1 spot. The Dodge Angry Bee logo and Scat Pack logo are also available as stencils this year, and they are possibly the most challenging of the lot. They also offer the most options with carving in relief and old-school cut-out designs.
We can't wait to see what people do this year and who gets published to the Dodge Garage website. There are so many choices, it's hard to choose. Someone could create an entire scene with jack-o-lantern carvings from Dodge, but who is going to buy that many pumpkins? Probably the same guys that set up that music-synced holiday light show every year. Yeah, you know…that guy. Or someone who really likes to make pumpkin pie, yum!
till, we're curious to see what people come up with. If you decide to carve a Dodge-o-Lantern this year, be sure to share with us on Aventura Chrysler Jeep Dodge Ram social media.
Photo Source/Copyright: Dodge Garage