Black Friday Specials at Aventura Chrysler Jeep Dodge Ram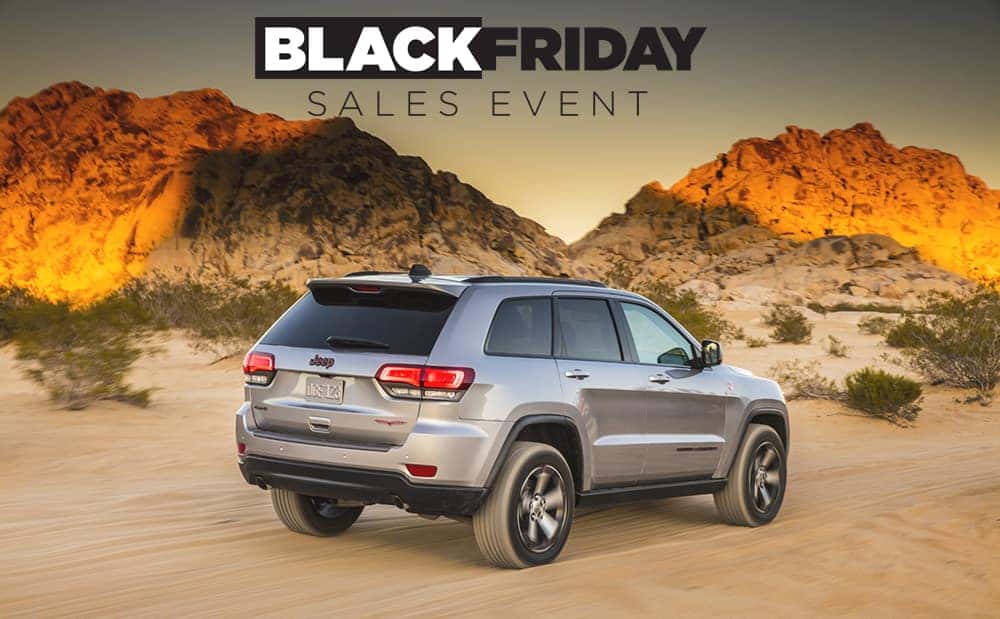 Get ready for the holidays with our available Black Friday Sign & Drive lease specials on our 2017 Jeep Grand Cherokee 2017 Ram 1500 quad cab inventory. From Nov. 1-30 qualified lessees can lease a 2017 Jeep Grand Cherokee for $249 per month for 36 months or a 2017 Ram 1500 quad cab for $229 per month for 36 months. Since the specials are Sign & Drive specials, qualified lessees don't have to put any money down.
2017 Jeep Grand Cherokee
The Jeep Grand Cherokee is the most awarded SUV ever and Jeep made some great changes to the lineup for the 2017 model year. For the first time ever, all 2017 Jeep Grand Cherokee models are equipped with a standard touchscreen, backup cameras and a back up sensors. Also new to the 2017 model year is the addition of the Grand Cherokee Trailhawk, which makes the Grand Cherokee the fourth model to receive the special off-roading trims.
2017 Ram 1500 Quad Cab
Ram is one of the top truck dealers in the U.S. and the light-duty Ram 1500 is one of Ram's most notable models. Available with three cab options, the Ram 1500 quad cab is one of the most popular cab options because it has four doors and comfortable seating for five or six passengers. The Ram 1500 quad cab is available in a number of trims, two drivetrains and three engine options. Depending on the engine under the hood of the Ram 1500, the towing capacity ranges between 4,830 and 10,620 pounds.
Come by Aventura Chrysler Jeep Dodge Ram to check out our inventory today. We have several Ram 1500 quad cab models and plenty of 2017 Jeep Grand Cherokee inventory.