Best of Show at 2018 North American International Auto Show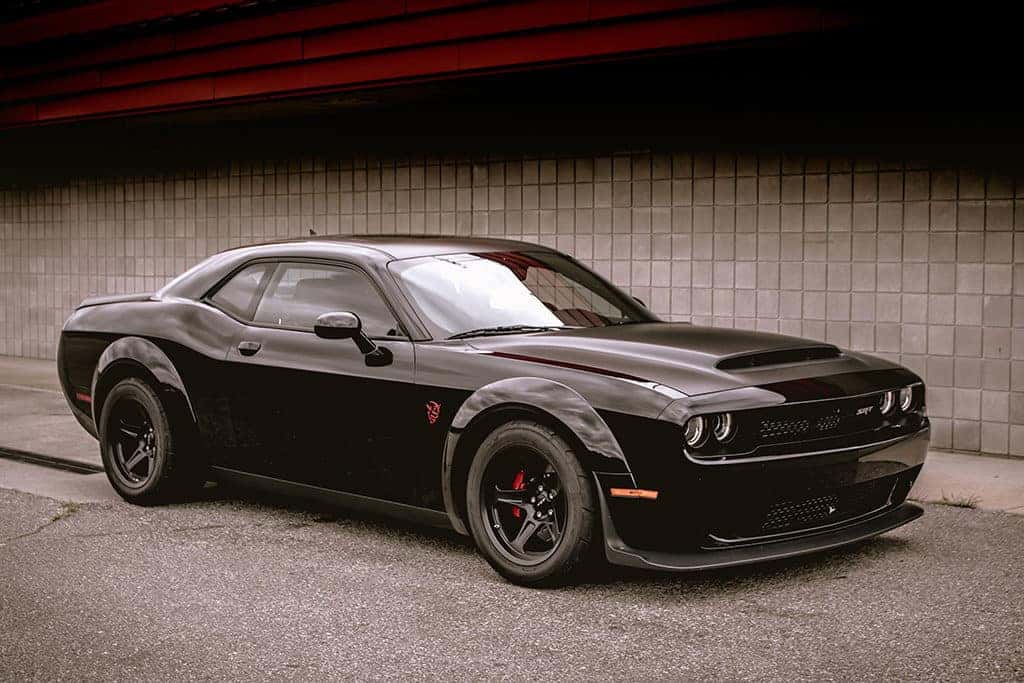 The 2018 Detroit Auto Show, also known as the 2018 North American International Auto Show, brings together automakers and brands from all over the world to show off concepts and future products we may soon see in dealership showrooms and on the streets. During the show, awards are also given out to the best of the best. During this time, we got a good look at the 2019 Ram 1500, something we've been waiting for since the very first spy shots were released.
Roadshow Honors Dodge with the Driveline Technology of the Year
Seems Dodge is racking up some auto awards this year, especially when it comes to their new 2018 Dodge Challenger SRT Demon, the factory-produced muscle car to end them all. In October 2017, Dodge received the 2017 "Best of What's New" award from Popular Science for their SRT Power Chiller™, a key component that allows the Dodge Challenger SRT Demon to generate its incredible 840 horsepower. At 2018 Detroit Auto Show, they went home with one more award.
Roadshow by CNET.com hung around the auto show to see what's new and hand out a few awards of their own. Notably, the 2018 Dodge Challenger SRT Demon was awarded with the "Driveline Technology of the Year" award. This award is made to honor drivetrain components that turn heads and enhance the abilities of a vehicle. The driveline that makes up the SRT Demon is truly one that receives recognition.
The three main changes are an upgraded prop(drive) shaft, made of high-strength steel and heat-treated for enhanced durability, a new rear differential housing (also heat treated), and the rear half (wheel/axle) shafts, built larger and constructed out of a high-strength low-alloy steel. Together, these three upgrades added a total of 65-percent more torque to the 2018 Dodge Challenger SRT Demon. No wonder it's able to generate 770 lb-ft of torque. Those engineers at Dodge really worked the Challenger over when it came to the SRT Demon.
Also keep in mind, only 3000 units of the 2018 Dodge Challenger SRT Demon were set to be produced, but not all 3000 have been claimed yet. Dealerships all over will soon be getting their own units on the lot, so be sure to keep an ear to the ground for that earth shaking roar. Or just give us a call to find out when we'll have a Dodge Challenger SRT Demon available.
2019 Ram 1500 Awarded with "Best of Show"
Oh, we're so proud. The 2019 Ram 1500 just debuted at the 2018 Detroit Auto Show/North American International Auto Show, and already it's going home with its first award. Presented by Cars.com, the 2019 Ram 1500 was studied intently by Cars.com experts before it earned this award. Without a doubt, the new 2019 Ram 1500 is said to be the new benchmark for durability, technology, efficiency, and convenience when it comes to a light duty pickup truck. Move over Ford, there's a new winner in town.
Take a quick look at what makes the new 2019 Ram 1500 pickup truck so good. A new off-road package was added for the 2019 model year for the first time ever, giving Ram trucks an edge on other 4×4 vehicles made to go off-road. This package includes a one-inch suspension lift, with or without the available four-corner air suspension, an electronic-locking rear differential, and 32-inch on/off-road tires on (standard) 18- or (available) 20-inch wheels to provide additional grip. Now, the 2019 Ram 1500 can handle all sorts of terrain.
That's not the only thing impressive. When dropping the weight of a vehicle, some may think that also means it can't handle the same workload without being torn apart. Not true, especially with the 2019 Ram 1500 pickup truck. Although reduced in weight by a total of 225 pounds, the Ram truck has a max towing capacity of 12,750 pounds. Still as powerful as ever in the light duty truck market.
No word on when the 2019 Ram 1500 will be made available, but we know when the time comes, our dealership will have plenty on hand. Keep checking our inventory for new Ram trucks and Dodge muscle cars regularly.
Photo Source/Copyright: CNET.com