AutoTrader Awards Three FCA Vehicles for their Value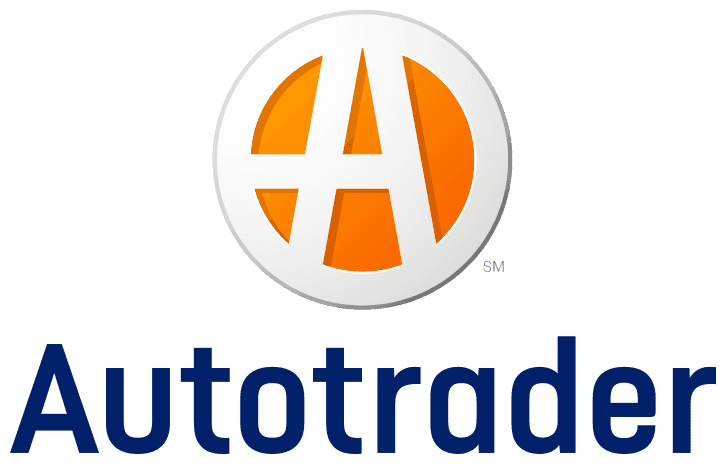 If there's one thing consumers should know about Fiat Chrysler Automobiles (FCA), it's that they have amazing value for years to come. Back in 2017, ALG (ATRUECar.company), known for monitoring and analyzing data across the automotive industry for 50 years, named the 2018 Dodge Charger and 2018 Jeep Wrangler as winners of ALG's Residual Value Award. Each vehicle was likely to retain the highest percentage of its MSRP after three years. Now in February 2019, FCA has three more vehicles named for their long-lasting quality, named as the "Best Certified Pre-Owned Vehicles" by Autotrader, the most recognized third-party car listings brand with the most engaged audience of in-market shoppers for the best need-to-know information when buying a car.
Certified Pre-Owned (CPO) Vehicles are often a gem for consumers, offering a used car that's been put to the test before finding its way back onto the market. When it comes to Autotrader, the editors wanted to thin the herd a bit, and alongside naming the 10 "must-shop" CPO cars, they also put together a list for the most desirable "must-shop" CPO Luxury cars. For 2019, both the Jeep® Wrangler (2013-2017) and Ram 1500 (2015-2018) were selected to Autotrader's 10 Best CPO Cars, while the Chrysler Pacifica (2017-2018) was named to the publication's 10 Best Luxury CPO Cars for 2019.
"As more features are added to today's vehicles, new-car prices continue to rise, with even 'affordable' models costing as much as $35,000 or $40,000…Our list of 'good as new' vehicles can bring the car a consumer wants into the price range they want to pay. These CPO vehicles are thoroughly inspected, covered by warranties and offer the latest designs, making it difficult to even tell the difference between their new car counterparts." – said Brian Moody, executive editor of Autotrader
In case anyone needs a review of all the great features these vehicles have no fear. We have this one covered.
Jeep Wrangler
Don't mix this one up, because there are actually two Jeep Wrangler models that Autotrader covered. 2017 might cover the 2018 Jeep Wrangler JL, only with about a year under its belt, but the majority of models we're talking about is the previous generation Wrangler JK. Either way, the Jeep Wrangler is the most capable SUV ever and a testament to Jeep's legendary 4×4 capability. If looking at the Jeep Wrangler JL, consumers will find an all-new turbocharged 2.0-liter engine with the new mild-hybrid system from FCA, eTorque. Of course, all Wrangler models are Trail Rated with a badge that lets consumers know that this vehicle is made to perform in a variety of challenging off-road conditions, including: traction, ground clearance, maneuverability, articulation, and water fording.
Ram 1500
Although the 2019 Ram 1500 also came out a year ago, the previous generation is here to stay with the 2019 Ram 1500 Classic. Covering vehicles from 2015-2018, Autotrader named the Ram 1500 for its segment-leading leading luxury, efficiency, capability, and innovation. The full-size truck comes with the most safety and security features, and the 2019 models offer significant gains in fuel efficiency with an eTorque system mild-hybrid system in both V6 and V8 configurations. Plus, there's that amazing 12-inch touchscreen with Uconnect 4C leading the pack. Available active safety and security systems include adaptive cruise control, forward collision warning, Blind-spot Monitoring, and ready alert braking.
Chrysler Pacifica
No surprise here. The Chrysler Pacifica has been known as the best family minivan for years now. Being named a "Must-Shop" Luxury car by Autotrader is one of many high compliments to the name. Bringing class-leading gasoline and hybrid powertrains to the minivan segment, Chrysler brought a revolution when they released the first hybrid minivan. Able to achieve more than 80 miles per gallon equivalent (MPGe) in electric-only mode, with an all-electric range of more than 30 miles and a total range of more than 500 miles, this is the plug-in hybrid that changed the game. The most awarded minivan since 2016, the Chrysler Pacifica earned its spot on Autotraders CPO Luxury list.
Looking for your own great vehicle that can deliver great value even after years to come? Shop for the Chrysler Pacifica, Jeep Wrangler, and Ram 1500 at Aventura Chrysler Jeep Dodge Ram.
Photo Source/Copyright: Autotrader