All FCA Brands Improved in J.D. Power Initial Quality Study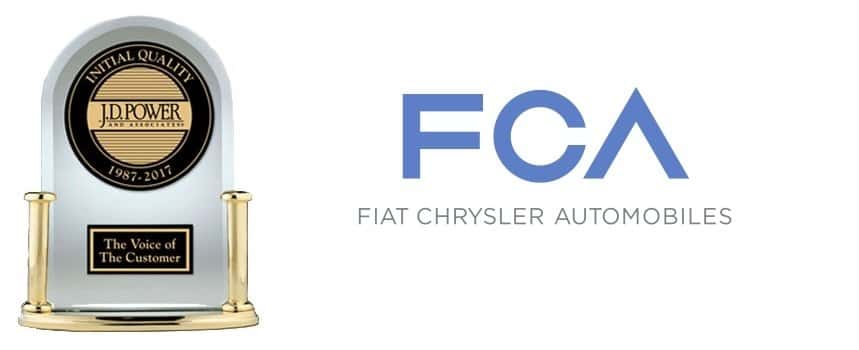 There's been plenty news about this year's J.D. Power Initial Quality Study (IQS), and this year all FCA US brands had year-over-year initial score quality improvements.
Let's do a quick round up. When it comes to J.D. Power Associates and the Initial Quality Study, a vehicle's quality is based on how many problems owners report within the first 90 days of ownership. The better the quality, the fewer problems a brand has per every 100 vehicles. Dodge went from 117 to 106 problems per 100, Jeep went from 113 to 107 problems, Chrysler improved from 115 to 102, and  Ram had possibly the largest improvement. The Ram brand  jumped more than 24 percent in initial quality, and the brand was fourth top performer out of all 33 brands in the study. Additionally, the Chrysler Pacifica was named highest in initial quality in the minivan segment.
"We're pleased to see that all FCA US brands have made improvements in initial quality, especially Ram Truck with its big step up this year," – Scott Garberding, head of quality at FCA Global.
Look out competition, FCA is building them better and faster than the industry average. Plus, this is the second consecutive year of overall improvements, so expect to see a pattern that follows next year and the next.
Interested in these top quality FCA vehicles? You're in the right place, friend. Check out our inventory for a Dodge, Jeep, Chrysler, or Ram automobile.
Photo Source/Copyright: JD Power, FCA