Accessories for Transporting a Surfboard in a Truck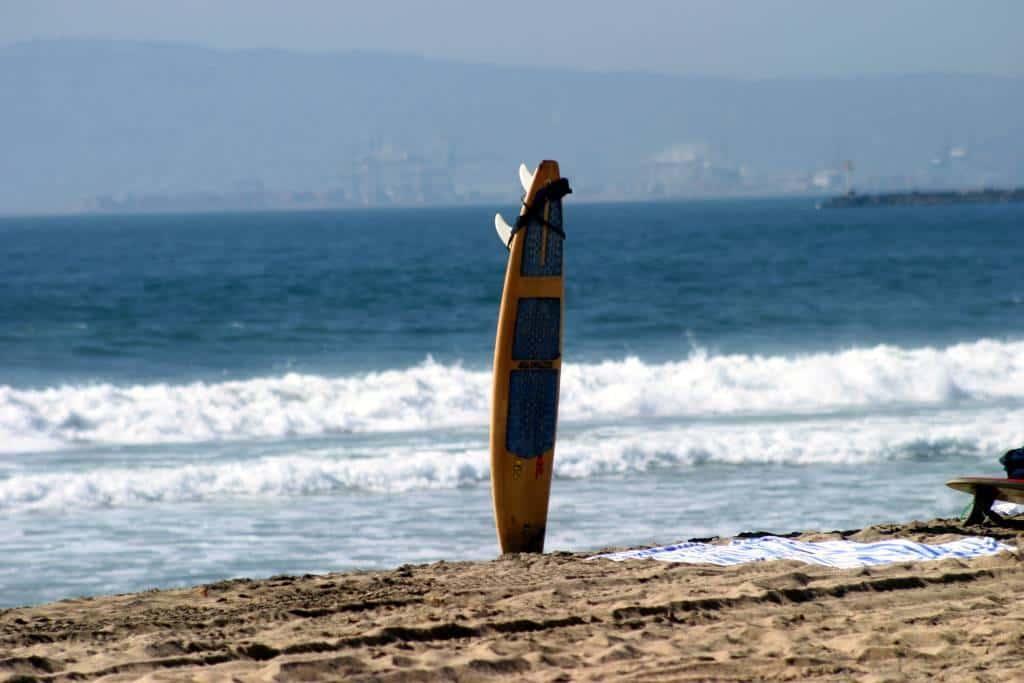 High five! High ten! Hang ten! Wait, "hang ten"? That's surfer lingo and it has nothing to do with your hands. It's the act of planting both feet at the nose of a surfboard. While the chance for a swell from a cold front is not likely in the next few months, hurricane season is around the corner, and with any luck, South Florida's coast might just get some waves from an offshore tropical storm. If that happens, surfers will be hopping in their Jeeps and trucks to head to the beach, so we're going to cover some tips on how to travel in a truck with a surfboard without breaking the bank or the board.
Surfboard Tailgate Pad
Yep, may as well put this one out there. Running a mere $40 or so, depending on the brand, there are actually tailgate pads made for surfboards. When driving to the beach, anywhere really, it's never a guarantee that you'll be on even pavement and won't hit some loose gravel. All it takes is a hard bump to send your surfboard airborne. Whether it lands back in the truck bed or on the asphalt is up to gravity.
That's a quick way to crack the board and put an end to an afternoon of surfing. With a tailgate pad, not only will the truck bed and surfboard be protected, but tailgate pads come with a tie-down strap. Simply lean the surfboard against the tailgate along the pad and secure it. Now you have a surfboard that won't bounce around, and without spending a lot.
Roof Racks
A truck with roof racks seems silly when a truck has an entire bed for cargo and equipment, but adrenaline junkies are always on the go and want to store every bit of equipment they can for whatever the day may throw at them. When interior cargo space and a truck bed aren't enough, the only other space is the roof. Roof racks with locking mechanisms are perfect for securing a surfboard – not only will it store the board somewhere safe, but with the ability to tie it down and lock it up, the surfboard will always be protected from unauthorized hands.
Bungee Cords
If you have a small surfboard or some adjustable straps, you can always suspend the surfboard in the truck bed itself. Most truck beds come with a sort of clasp or ring on the sides of the bed. With a strap to wrap around the board and some tight bungee cords hooked onto the truck bed (or even a detachable cargo net), you could literally keep the surfboard in air and secure so that it doesn't move around or knock into anything.
Three simple tricks to keep your surfboard in shape and ready for the waves. We hope they help to keep you from bailing early and looking like a Barney.
Photo Source/Copyright: Shutterstock.com; mikeledray