'69 Dodge Restoration from Classic Investments Looks Amazing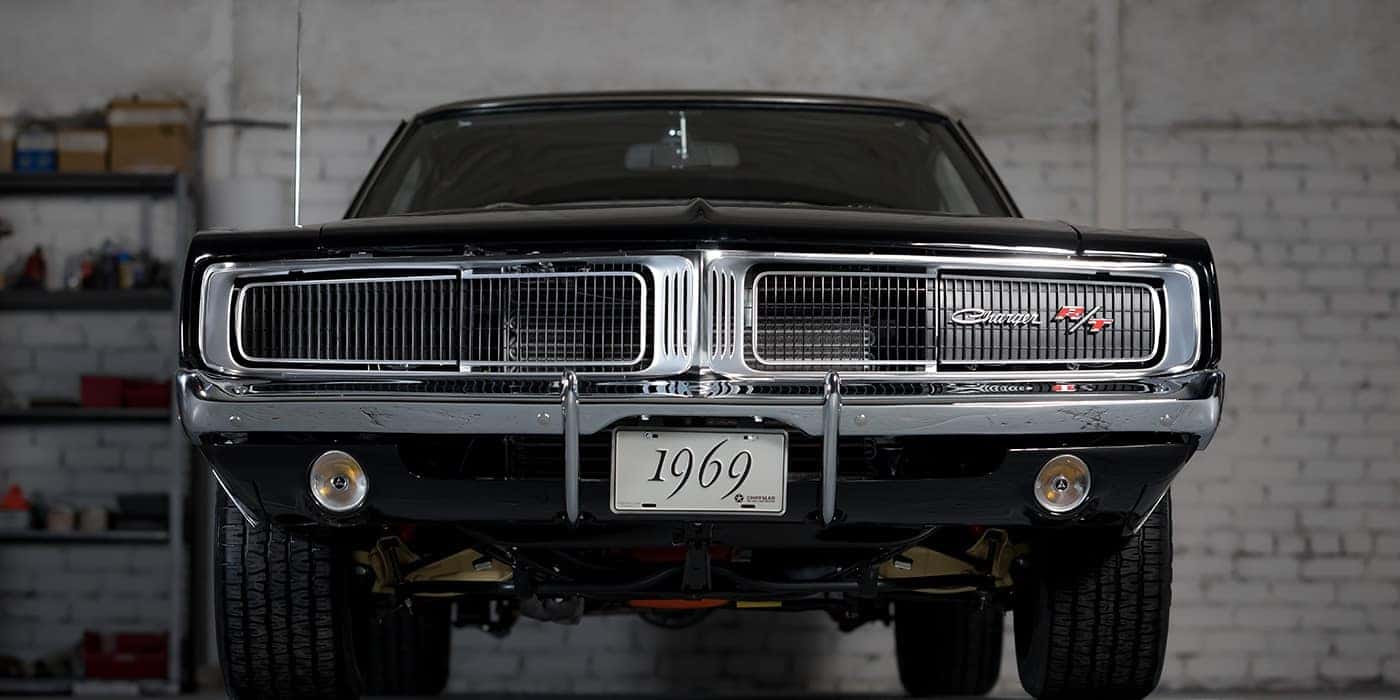 Special edition and limited-edition vehicles are heavily sought after by automotive enthusiasts and collectors. When the Dodge Viper was (supposedly) being discontinued forever, many collectors bought up the last of the models, all in limited runs. Aside from special edition vehicles though, there is one type of vehicle that can really tip the scales between a hobbyist and a connoisseur of automotive vehicles, and those are restorations. We don't expect the average consumer to go chasing after a restored vehicle, but for anyone looking for a 1969 Dodge Charger R/T, this may be your last chance.
First known in the Bullitt", then made popular by "The Dukes of Hazzard", "Blade", "Death Proof", "Drive Angry", and even more so in the still ongoing "Fast and Furious" franchise with Dodge Charger restoration galore, the Dodge Charger 68'-70' is one of the most well-known and celebrated muscle cars in the world. The "Fast and Furious" series has destroyed so many of them, it's becoming hard to find one in either model year. So finding a '69 Dodge Charger, especially one restored, is a treasure to behold.
This '69 Dodge Charger R/T restoration comes from Classic Investments. The company is calling this "the ultimate restoration of an awesome car", and with how extensive the restoration was, we can see why. Classic Investments took this beauty apart, stripping it down to bare bones before building it back up. Although restorations typically try to replace all the parts with their originals, this Dodge restoration was rebuilt to "better than new condition" with several upgraded parts. These include new polyurethane bushes, Koni dampers, bigger discs for the front axle, and there's been some soundproofing done to keep up with the times with current Noise, Vibration, Harshness becoming a standard feature.
Some upgraded were done to the powertrain too, adding an upgraded camshaft to the 440 cubic-inch V8 engine under the hood, along with a Holley '770 Street Avenger' four-barrel carb and a stainless-steel exhaust. Yeah, this car may be a classic, but it's still going to pack quite the roar. We can hear the engine revving now.
So how about the interior? Surely the cabin of the 1969 Dodge Charger could use some new equipment, too. Classic Investments is prepared, starting the upgrade with all new fine Italian leather making up the upholstery of the newly insulated cabin. There's also a new bespoke steering wheel, and although this '69 Charger R/T has been re-chromed, restored, and reupholstered, some of the classic components are there to stay, such as the original radio, gauges and switches. Can't upgrade everything.
All-in-all, Classic Investments claims 3000 hours of work has been put into the restoration. A price has yet to be released, but we can assume this '69 Dodge Charger R/T restoration will cost more than the majority of what's currently on the market. Like we said, this is a collector's item. To keep up with any updates about the cost and how to purchase it, your best bet is to check it out at classic.investments/charger-69/.
Have any Dodge restoration vehicles of your own? Make any additions or upgrades to an old Dodge vehicle? Show us your skills on Aventura Chrysler Jeep Dodge Ram social media.
Photo Source/Copyright: pistonheads.com