4 Scenic Drives in South Florida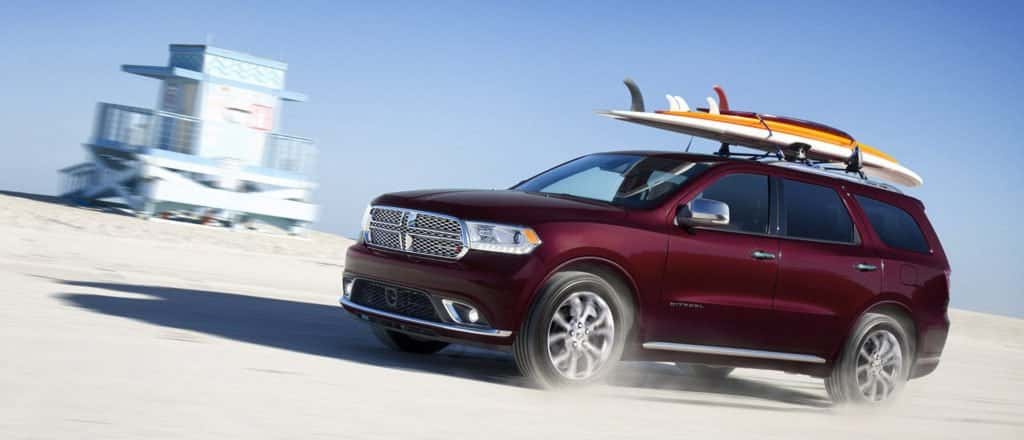 Aside from the shopping, fishing, dining and nightlife, visitors to South Florida love the local scenery, and many people find that the further south you go, the more there is to see. We've jotted down some of the best drives around South Florida that will surely leave an impression on visitors and residents.
If riding around with family, be sure to take a SUV like the Dodge Durango. Plenty of comfort for seven people and 84.5 cubic feet of cargo space in case any of the below locations sound perfect for a picnic. Definitely make use of the Stow 'N Place Roof Rack System for beach gear, or just enjoy the breeze with the panoramic sunroof. You can check out our inventory of Dodge Durangos here.
Florida Keys – Overseas Highway
The ultimate drive in South Florida is the four-hour drive down U.S. 1 in the Florida Keys, also known as the Overseas Highway. U.S. 1 actually begins in Maine, but the portion of the road in the Florida Keys has been designated an All-American Road due to its beauty and uniqueness. From Key Largo to Key West, the Florida Keys Overseas Highway has a variety of photo ops of sweeping views of the Gulf of Mexico to the west and the Atlantic Ocean to the east. As the main artery of the Florida Keys, there are also hundreds of delicious places to eat and interesting places to stop along the way. Around the halfway point between Key Largo and Key West is the Seven Mile Bridge and it has been used as a location in several movies. You can read more about film locations in Florida here.
A1A
A1A is a scenic Florida state road that paves a way down the Atlantic Coast, so it is a great place for slow cruises. While a Dodge Durango has the room for the whole family, a muscle car like a Dodge Charger or Dodge Challenger would be an excellent car to show off here, too.
In South Florida, there are a few excellent places to hit up while driving down A1A. Stop by Haulover Beach if you're looking to sunbathe, or head north to Hollywood Beach for the boardwalk with plenty of places to sit and chill by the water. If you're looking for the most iconic drive in South Florida though, cruise A1A, also known as Ocean Drive, in South Beach. Much of the road goes through the Art Deco District and if you are a movie buff, there's a good chance you'll recognize the street from various films.
Downtown Miami
Downtown Miami, is a great place to drive, and eventually walk, around. There's so much to see, there are often art fairs and festivals, and many amateur art studios in case you're looking for a new piece to hang up but don't want to be hounded by art dealers. Before making the drive, pick up the Miami Herald to see if any special events or fairs are going on in the area.
Tamiami Trail
If looking for a little culture, Tamiami Trail leads from Tampa to Miami and into the heart of Little Havana. If you drive west on the Tamiami Trail from Little Havana, there are many attractions operated by the Miccosukee Indian tribe along the way as well as various outposts of the Everglades National Park.
These are a couple of favorites, but everyone has a story of where they like to go when they just need to clear their head and take in the sights. Got a drive you'd like to share? Let us know on social media.
Photo Source/Copyright: Dodge.com