2023 Jeep Wrangler Offers Two New Exterior Paint Options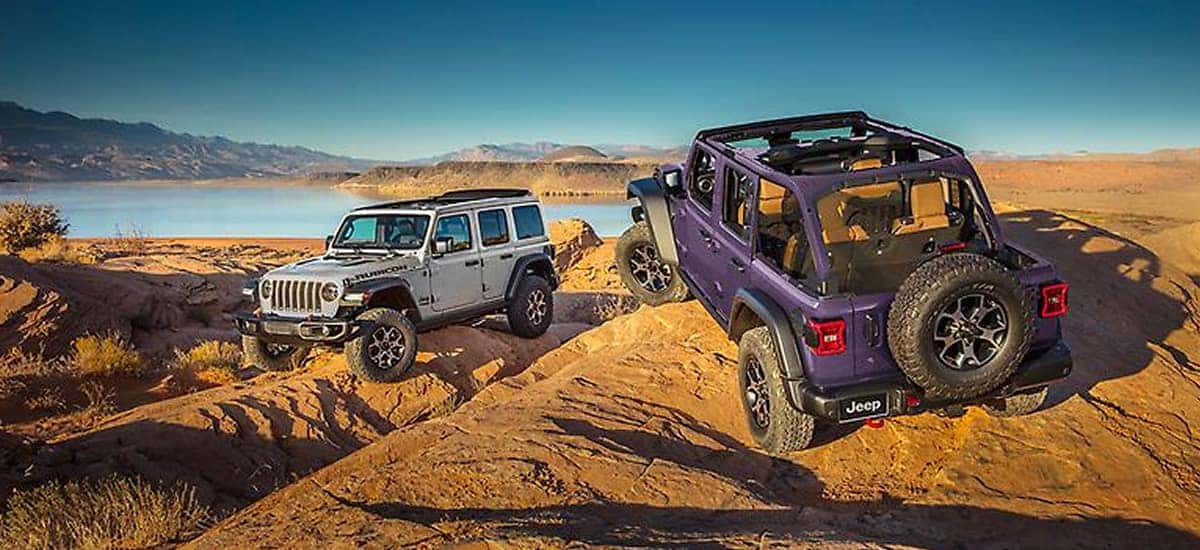 If there's one thing automakers need to know, it's how to keep things fresh. Whether it's staying up to date with all the modern features, or adding a new style to an already successful lineup. Sometimes, this can come in the form of an appearance package, or a new stylish option for personalizing an automobile. Known for offering tons of personalization options, Jeep just released two new exterior color options for the 2023 Jeep Wrangler. Being added to the already lively color palette is Earl and limited-production Reign.
"We received a lot of positive feedback on Earl when it debuted on the Gladiator Farout concept, and we work to deliver what our customers tell us they want…These limited-run colors like Earl and Reign draw a huge enthusiast following because they're exciting, authentic and stand out, much like the Jeep community." – Jim Morrison, senior vice president and head of Jeep brand North America
"Earl" sounds like an odd name for a paint color, but apparently, it was pretty popular back in the day. A shade of gray that stands out in the sandy dunes as seen above, with hints of aquamarine accents along the body, the Earl gray paint first debuted in 2020. Due to a great consumer reception, the paint color will be available on the Wrangler lineup for the first time for the 2023 model year.
Making a comeback for 2023, the "Reign" paint color is the return of "Purple", last seen on the 2018 Wrangler JK model series. Back by popular demand, the new eye-catching Reign color will be available with a limited run. Fans who truly love the color purple will want to get their hands on a 2023 Jeep Wrangler model with this paint job. It really pops!
As mentioned above, the Jeep auto brand gives consumers many options when it comes to customizing the Jeep Wrangler. Consumers can get half doors or no doors, the option for half windows and no windows are also available, along with seven different tops available for the body on select trims and options. Able to come installed with many performance parts from the Mopar catalog, the options for customization and improved performance are also a huge draw for consumers.
These new paint colors are joining the color options Black, Granite Crystal Metallic, Sting-Gray, Silver Zynith, Hydro Blue, Firecracker Red, High Velocity, Sarge Green, and Bright White. Earl will be available for the entire run of the 2023 Wrangler model on all trims for an additional U.S. manufacturer's suggested retail price (MSRP) of $395. The limited-production Reign can be ordered now through October 2022, and once they're gone, they're gone, with an additional U.S. MSRP of $495. The starting MSRP for the 2023 Jeep Wrangler is $30,295 (plus destination fee).
Want to get behind the wheel of a new 2023 Jeep Wrangler? Want to stand out in one of these new paint colors, Earl or Reign? Find a new Jeep Wrangler at Aventura Chrysler Jeep Dodge Ram and customize it however you want.
Photo Source/Copyright: Jeep