2021 Jeep Grand Cherokee L Trim Released With a Third-Row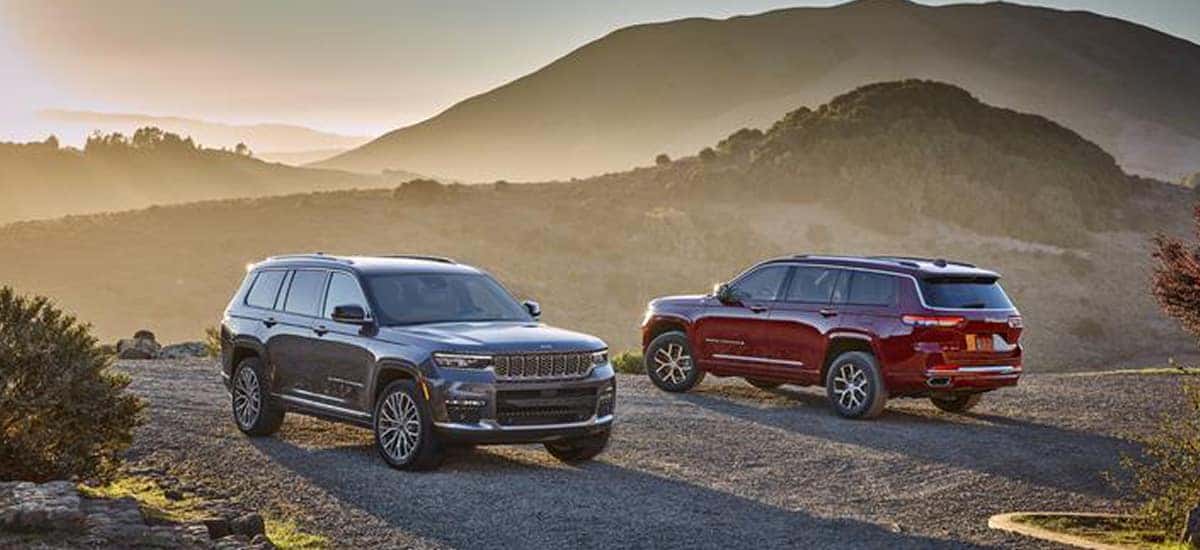 The Jeep® Grand Cherokee is the largest SUV in the automaker's lineup. A beast of its own, this model once received the most powerful engine in the entire lineup of Fiat Chrysler Automobiles (FCA; Stelantis), with a 707hp supercharged 6.2-liter HEMI SRT V8 engine under the hood, becoming the Jeep Grand Cherokee Trackhawk. Dodge fans will know this is the same engine that once powered the legendary SRT Hellcat models, before the muscle car automaker kept pushing it. One would think the Jeep Grand Cherokee is large enough to seat more than five passengers, but surprisingly no. There are SUVs that can seat more, but they also enter minivan territory. Well, the auto market is ever fresh with competition, and Jeep just released the Grand Cherokee L trim.
"When you set out to reimagine an SUV as beloved as the Jeep Grand Cherokee, building on its nearly 30-year legacy as an overachiever is paramount to every decision that is made…With that legacy guiding the Jeep team, the new 2021 Jeep Grand Cherokee is crafted to exceed expectations and do what no other SUV can do: deliver legendary Jeep 4×4 off-road capability blended with superior on-road manners. It is built on an all-new architecture and wrapped in a stunning new design that honors its iconic Jeep design heritage, while also extending to accommodate a third row to meet the growing needs of our Jeep customers who have asked for more space and functionality. The Grand Cherokee L truly stands out in its segment and continues to raise the bar in capability, performance and luxury, while also breaking new ground in versatility and functionality." – Christian Meunier, Global President of Jeep Brand – FCA
The L is for "Large", if it wasn't clear that the new Grand Cherokee L comes with a third row, able to seat more Jeep consumers without all the fuss. We appreciate them keeping bucket seats for the second row for easy access to the third-row, most likely a 60/40 split-folding bench – that leads us to the new six or seven seating capacity for the Grand Cherokee L trim. It's definitely a change for the large SUV, but after all, this is the fifth generation for the model.
That's right. 2021 marks the beginning of the fifth generation of the Jeep Grand Cherokee, codeword "WL". The regular two-row version will eventually be revealed as well, but nothing says "new" like a new addition to the cabin of the new Grand Cherokee SUV. Like all Jeep models, the Grand Cherokee L comes with all the off-road and 4×4 capability that can be expected from this model lineup.
The L trim comes with Quadra-Trac I, Quadra-Trac II, and Quadra-Drive II, along with a Quadra-Lift air suspension and Selec-Terrain traction management system. All of that adds to an  SUV that can go off-road and still perform safely and reliably. Quadra-Trac I keeps the traction in check with a single-speed active transfer case, Quadra-Trac II uses a two-speed active transfer case with an Active 4-Low torque control with a 2.72:1 gear ratio for superb off-road performance. Then Quadra-Drive II brings it home with a two-speed active transfer case and rear eLSD, doing all of the above.
Looking for an SUV that can bring the whole gang off-road? Look for the 2021 Jeep Grand Cherokee L at Aventura Chrysler Jeep Dodge Ram, currently being produced at the Jefferson North Assembly Plant and Mack Avenue Assembly in Detroit.
Photo Source/Copyright: FCA Media