2021 Jeep Grand Cherokee Caught on Camera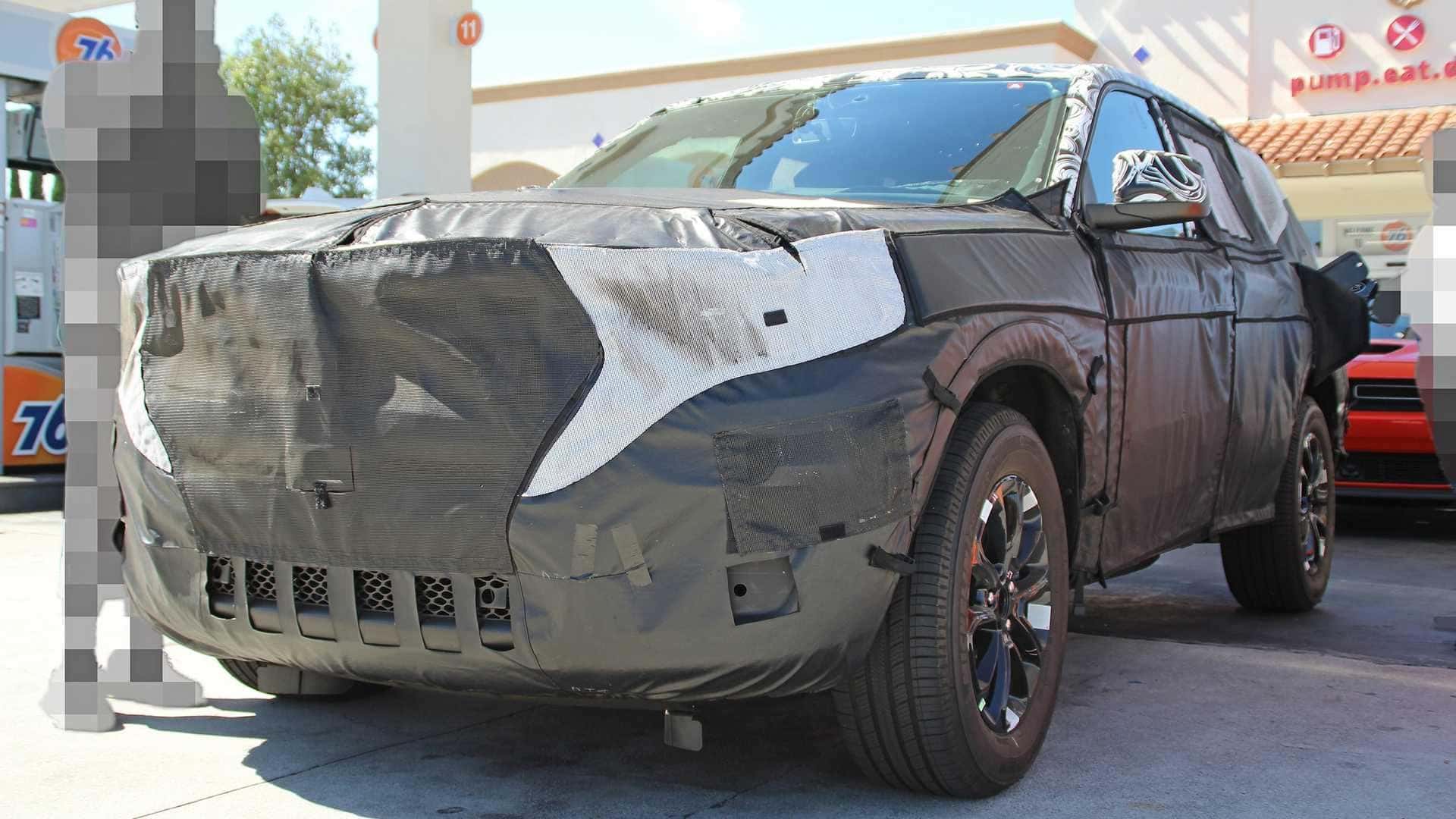 Well, the large SUV from Jeep® is getting even bigger, if that was at all possible. Able to seat five people, go off-road and get dirty, and still look stylish at the end of the day, it's the 2021 Jeep Grand Cherokee, entering its next generation. Currently in its fourth generation, from 2011 to now, this wouldn't be the quickest generation to be upgraded, with the third generation only lasting five years before we got the current SUV. Right now, there isn't a whole lot of information and spy shots are slim. We know this new SUV won't be here until later next year or even early 2021. We also suspect this larger SUV is in response to some of the competition that recently revealed their own large SUVs.
It's always a competition for bigger and better and Jeep is quick to answer the call. With the Grand Cherokee standing as the SUV staple near the top of the segment for such a long time, its next debut will be largely important. It needs to be beefier than before, and Motor1 was lucky enough to have their photographer on the scene when the camouflaged prototype stopped for gas. They did admit that this could also be the Jeep Wagoneer, and it's hard to really get a good look at the new SUV under all that tarp. It's certainly larger and is supposed to be riding on a new platform believed to come from Alfa Romeo.
With Fiat Chrysler Automobiles (FCA) revealed their plans to expand their electric and hybrid lineup, Jeep was at the forefront, along with Ram and Maserati. Jeep also released its own five-year roadmap, with plans to add four or five brand-new models depending on how you look at it. Based on the picture below, there are three vehicles covered up with non-specific names. On top of this, Jeep plans to make electric options available for every model in their lineup by 2021. It's unclear if that's in addition to the already fourteen electric vehicles and four battery-electric vehicles FCA has planned for Jeep production in the coming years.
What would be a smart addition is making a powertrain with eTorque available for the 2021 Jeep Grand Cherokee. The mild-hybrid system eTorque has been a real hit with the Jeep Wrangler JL and the next-generation 2019 Ram 1500. eTorque not only offers hybrid functions like x, but it also provides a large boost of torque from zero RPMs. If behind the wheel of a 2019 Ram 1500 with a V6 engine, consumers get a small 90 lb-ft of torque boost, whereas those with the V8 HEMI under the hood receive an additional 130 lb-ft of torque for a total of 530 lb-ft of torque.
We know the Jeep Grand Cherokee just isn't used to go off-road like the rest of its lineup. If anything, the Grand Cherokee is sometimes used as a statement of upper-class luxury and towing power. So why not give it a little extra punch by adding eTorque? Sounds like a smart idea. Another good idea would be to possibly add a third row with the added size – this is supposed to be a large SUV after all, not a five-passenger crossover.
What do you think is under the tarp? 2021 Jeep Grand Cherokee or 2021 Jeep Grand Wagoneer? Which would you prefer? Let us know on Aventura Chrysler Jeep Dodge Ram social media.
Photo Source/Copyright: Motor1