2021 Dodge Charger SRT Hellcat Redeye Starts Production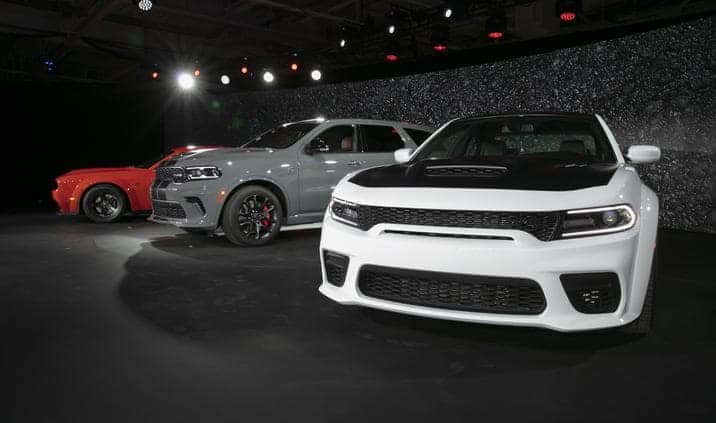 Muscle car fans wanted it and so Dodge produced it. After the 2019 Dodge Challenger SRT Hellcat Redeye became a hit, infusing the Dodge Challenger SRT Hellcat with SRT Demon parts, fans of Dodge were even more thrilled to learn similar components and the Widebody package would find its way into other Dodge vehicles, such as the Challenger R/T Scat Pack. In less than a year, the Dodge Charger SRT Hellcat Widebody was announced. Following the pattern, for 2021, Dodge will be releasing a four-door version of the Demon-inspired muscle car – the "Demon-possessed" 2021 Dodge Charger SRT Hellcat Redeye is finally making is way to city streets.
Try not to hold your breath for too long. Dealer orders for the Dodge Charger SRT Hellcat and SRT Hellcat Redeye may open in the autumn of 2020, but models won't be arriving until early 2021, assuming all goes well. With the Coronavirus still circling the globe and coming in another wave, nothing is certain, but hopefully, fans won't have to wait too long for the new Charger SRT Hellcat Redeye, boasting nearly 800 horsepower under the hood. It's all thanks to a 6.2-liter HEMI High-Output V8 engine paired with a TorqueFlite 8HP90 eight-speed automatic transmission system. Able to also come with the Widebody package, consumers can really push the limits and style of their Dodge Charger with integrated fender flares that add 3.5 inches of body width, new 20-inch-by-11-inch Lightweight Carbon Black wheels, and sticky Pirelli 305/35ZR20 tires for more tire tread and traction. With a newly designed, functional performance hood, the Charger is looking as sinister as its two-door counterpart, the 2021 Dodge Challenger SRT Hellcat Redeye.
"The magic of the Dodge Charger is that it delivers all the performance of a true American muscle car while also being able to deliver a family of four or five, day in and day out…The Charger is a big, comfortable, five-passenger sedan that can run the quarter-mile in the mid-10s, 0-60 in the mid 3s and reach a top speed of 203 mph, and be your daily driver." – Tim Kuniskis, Global Head of Alfa Romeo and Head of Passenger Cars – Dodge, SRT, Chrysler and FIAT, FCA – North America
If curious about the differences between the Dodge Charger SRT Hellcat and SRT Hellcat Redeye, we've got it covered. Compared to the Dodge Charger SRT Hellcat, powered by a 6.2L HEMI Hellcat V8 engine, the Charger SRT Hellcat is able to produce the same 717 horsepower and 650 lb-ft of torque of the 2019 Dodge Challenger SRT Hellcat. Pushing the Dodge Charger pasts its normal limits, the 6.2-liter HEMI High-Output V8 under the hood is capable of generating up to 797 horsepower and 707 lb.-ft. of torque. When it comes to the race track, the Charger SRT Hellcat Redeye runs 1.2 seconds faster than the Charger SRT Hellcat on a 2.1-mile road course. For an idea of how that looks visually, the SRT Hellcat Redeye would finish seven car lengths ahead of the regular SRT Hellcat.
It's time to unleash true Dodge horsepower on the lineup. We'll cover the release of the Dodge Durango SRT Hellcat next, so be sure to follow us on Aventura Chrysler Jeep Dodge Ram social media to find out when these Dodge SRT Hellcat vehicles are available.
Photo Source/Copyright: FCA Media