2021 Consumer Guide Best Buy Awards Names Two FCA Vehicles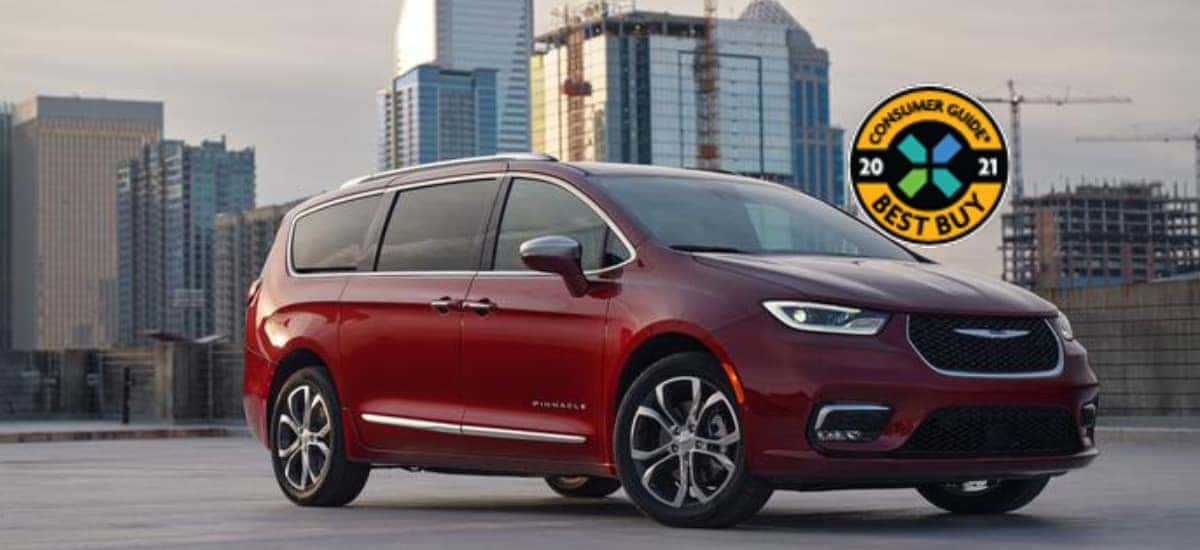 We're almost there, everyone. December 2020 has started and the end of a very eventful in not the best way sort of year is finally coming to an end. Before that though, lots of people are going to be looking towards something new, something to start things on a better foot in 2021. A lot of people look towards dealerships for that fix – what smells better than a brand-new car in the cool winter months? The only problem is how to narrow it down to the best of the best? Publications like Consumer Guide has new car buyers covered with the 2021 Consumer Guide Best Buy Awards.
When it comes to a "Best of" list, an awards show, or some sort of awards a well-known automotive publication put together, it's always nice to see some of our favorites. Here at Aventura Chrysler Jeep Dodge Ram, the vehicles we root for should be obvious. Returning to continue a winning streak, two vehicles took home a Best Buy Award this year. During the 2021 Consumer Guide Best Buy Awards, the Chrysler Pacifica took home top honors for the Minivan category for the fifth year-in-a-row, and alongside it was none other than the Ram 1500. This beauty of a pickup truck won out the Large Pickup category, and has done so for the last thirteen years, counting 2020.
"The Ram 1500 continues to impress for its class-leading ride and handling and upscale cabin experience. The Chrysler Pacifica impresses for its passenger-friendly features and long-trip comfort. The addition of all-wheel drive adds to the Pacifica's appeal," – Tom Appel, publisher of Consumer Guide Automotive
If "Consumer Guide" is not a well-known name, don't worry. We have some credible history to share with you. Known for having a team of editors with a collective century of experience evaluating, driving, and reviewing automobiles, the Consumer Guide team really digs in when it comes to putting a car on a pedestal. Every prospective vehicle to make the list goes through rigorous testing over 100,000 miles. During the drive, editors are also scoring the vehicles based on their price, features, performance, accommodations, fuel economy, reliability records, and resale value. If they broke down before 100,000 miles, we're pretty sure they didn't make the cut.
Appel wasn't the only person to rave about the Pacifica minivan and Ram pickup truck. Calling it a top-of-the-line Pinnacle model, one Consumer Guide editor recognized the Chrysler Pacifica for its class-leading horsepower, excellent road manners, ride quality, and of course the many standard and available family-friendly features, like Uconnect Theater. Now available with all-wheel drive, America's favorite family minivan just got even more fun to drive.
The Ram 1500 is an unbeatable truck in the industry, getting better and richer every year. It has an unbeatable combination of ride comfort and handling while surpassing the old days of a pickup truck cabin. With luxury interior materials and high-end technology features, Ram trucks have hit a new level of refinement. It's a small wonder why it receives so many accolades year-after-year.
Looking for an award-winning vehicle? Check out our great selection of new cars at Aventura Chrysler Jeep Dodge Ram.
Photo Source/Copyright: