2020 Ram Truck Lineup Earns 2020 MotorWeek Drivers' Choice Award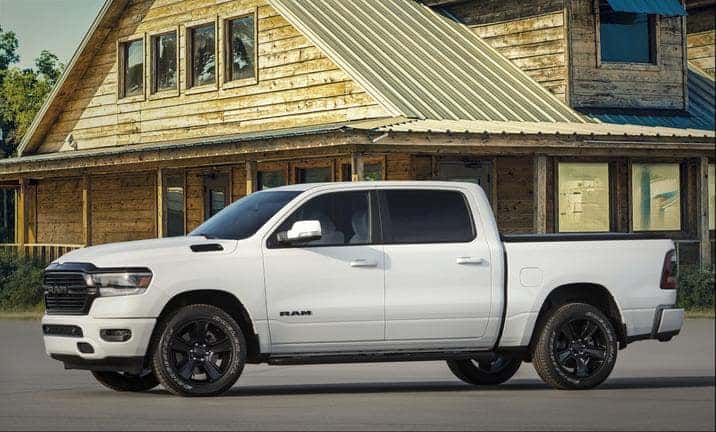 The Ram truck lineup has seen a storm of accolades and honors since the new generation of the Ram 1500 light-duty pickup truck was released. Only a year later, the new Ram Heavy Duty (HD) lineup came out, namely the Ram 2500 and 3500 pickup trucks. February 2020 is no different, with all three vehicles getting a little love from another automotive publication. MotorWeek recently named the Ram 1500, Ram 2500, and Ram 3500 as the recipients of its 2020 Driver's Choice Award for Best Pickup Truck. The longest running automotive series in TV takes a half time of their show every year for this award, so getting the spotlight is a huge plus.
"Competent, hardworking pickup trucks that also have all the comfort and amenities you desire are speaking our language, and it all comes down to one name … Ram…We picked the Ram 1500 as our Drivers' Choice Pickup Truck last year, for all those reasons, on top of that the newly added EcoDiesel, and finish it off with the new smooth-riding Ram Heavy Duty with up to 1,000 pounds of torque – so it's Ram two years in a row. No pickup truck lineup understands us and our wants better than Ram." – John Davis, creator and host of MotorWeek
For those not completely in the know, MotorWeek is not just a TV show about the automotive world. MotorWeek also performs road tests of new vehicles; has regular segments covering vehicle comparisons, fuel-efficient options, consumer-oriented news, and new automotive technology and features; consumer-oriented car, truck and utility reviews; and DIY car care tips. Basically, the people at MotorWeek know a thing or two about vehicles, and every year for the last 39 years, MotorWeek pauses halfway through its television season to turn their attention to the consumer base. It's time to evaluate the best cars and trucks of the year from a new point of view – the consumer, a potential car buyer.
When it comes to rating the best vehicles, MotorWeek studies and evaluates current purchasing trends, recent automotive innovations, and the value and reliability of a vehicle when deciding on winners. The Ram pickup trucks have all four. The Ram 1500 shook up the segment with its introduction of Uconnect 4C with a massive 12-inch touchscreen, featuring split-screen capability, a 360-degree camera, and exclusive content from SiriusXM with Personalized Stations Powered by Pandora. Segment firsts are the new thing, or shall we say "innovation"?
Brimming with popularity, the all-new V-6 EcoDiesel joins the Ram 1500 lineup for 2020, boasting a best-in-class diesel torque with 480 lb-ft and diesel towing capability of 12,560 pounds. Then for the big jobs, there's the 2020 Ram Heavy Duty, able to offer a towing capacity of 35,100 pounds and a payload capacity of 7,680 pounds. Of course, then there's the pickup segment's first 1,000 lb.-ft. of torque engine, the Cummins I-6 Turbo Diesel, only available on Ram HD trucks.
Looking for the best choice of a pickup truck for small and or tough jobs? The Ram pickup truck lineup is the truck to go with. Come to Aventura Chrysler Jeep Dodge Ram to test a Ram 1500 today.
Photo Source/Copyright: FCA Media