2020 Chrysler Voyager Launches with 5-Star Safety Rating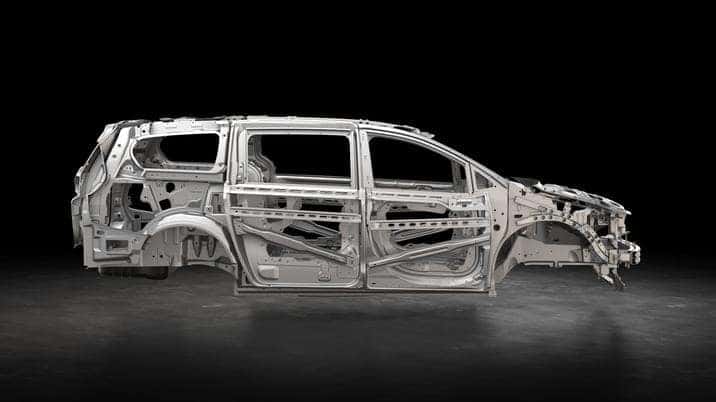 The new 2020 Chrysler Voyager minivan was announced in July 2019, quickly followed by a price tag for the Voyager. As we near the year 2020, Chrysler officially launched the Voyager and it immediately received a five-star safety rating. This safety rating came from the U.S. National Highway Traffic Safety Administration (NHTSA). Unlike the Insurance Institute for Highway Safety (IIHS) that rates safety on a scale from poor to good, the NHTSA has its own methods and rating system, even going further than the IIHS when it comes to testing vehicles for safety. Find out why the 2020 Chrysler Voyager did so well.
NHTSA
The NHTSA is an agency of the U.S. federal government, part of the Department of Transportation. When testing vehicles for crashworthiness, or how well they handle a crash, the NHTSA has nine tests a vehicle must pass. A five-star safety rating is the highest possible rating awarded by NHTSA, and to earn a five-star rating, a vehicle must get five stars in the full range of crashworthiness evaluations by the NHTSA. These include:
      Front driver-side impact
      Front passenger-side impact
      Overall frontal impact
      Front seat combined barrier and pole side impact
      Rear seat combined barrier and pole side impact
      Driver side barrier impact
      Rear passenger side barrier impact
      Side barrier impact
      Overall side pole impact
"The 2020 Chrysler Voyager definitely comes to market on a high note…The new Voyager benefits from the same engineering discipline and innovative spark that led to our invention of the minivan segment…We dominate the segment because the features and performance minivan customers want most are baked right into our vehicle designs." – Tim Kuniskis, Head of Passenger Cars – FCA North America
2020 Chrysler Voyager
The 2020 Chrysler Voyager joins the Chrysler Pacifica in safety, and that is no surprise. The Chrysler Voyager is basically an augmentation of the Pacifica lineup with additional features for accessibility and enhanced mobility solutions to ensure that the elderly or wheelchair user. It comes equipped with BraunAbility rear- and side-entry conversions, a wider entryway, more interior space, and an enhanced ramp securement system. There are three trims – L, LX, and LXi – with LXi only available for fleet and commercial orders.
Some of the safety features that can be highlighted are hydroforming, a car manufacturing process that transforms steel tubes by injecting fluid into them at extreme pressure levels, resulting in a molded beam that offers greater strength and stiffness in comparison with welded components. In addition, the door ring of the minivan has been assembled with sections of hot-stamped steel varying in thickness, called tailor-welded blanks, that help maintain the structural integrity of the van in a variety of auto incidents. Plus, the 2020 Chrysler Voyager has been manufactured with 72-percent high-strength steel and Advanced High-strength Steel (AHSS) configured to help steer crash energy away from passengers.
Of course, no Chrysler minivan would be the same without some advanced safety features. If consumers were to opt-in for the SafetyTec Group, the Chrysler Voyager L and LX trims will come equipped ParkSense rear park assist with stop, Blind-spot Monitoring, and Rear Cross Path detection. That's some serious safety, and that's why the 2020 Chrysler Voyager passed the NHTSA tests with five-stars.
Come to Aventura Chrysler Jeep Dodge Ram and see the safe 2020 Chrysler Voyager for yourself.
Photo Source/Copyright: FCA Media