2019 Ram 1500 DT Coming to Detroit Auto Show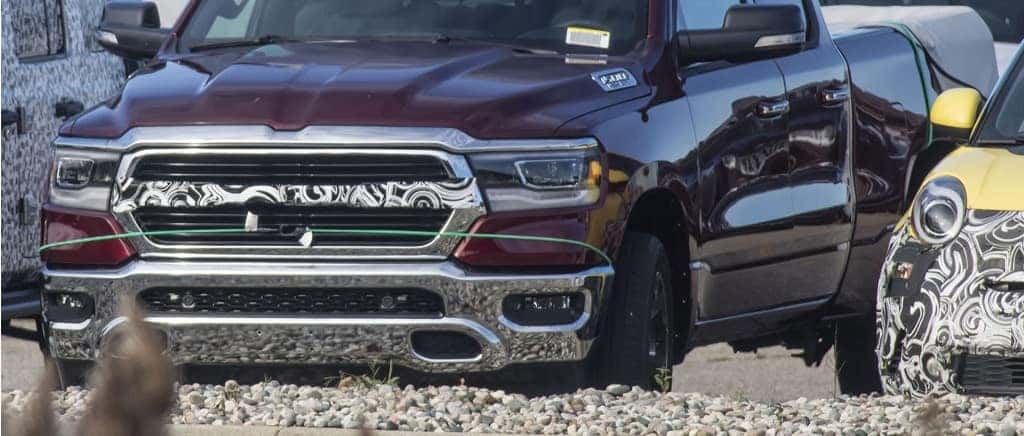 Last week we covered the new 2019 Ram 1500, also known as the 2019 Ram 1500 DT, and the changes spy photos caught on camera. It seems that with every passing day, more information gets leaked, and soon we may know everything there is to know about the next-generation pickup truck before its debut. That's alright though, no one wants to wait for the 2018 Detroit Auto Show in January to see all the 2019 Ram 1500 has to offer. Here's what we know so far.
Style
There are definitely some changes to the style of the Ram 1500 for the new generation model, as seen above. Originally thought to keep much of its old looks, the crosshair grille has been put to rest and replaced with a split grille. The headlights are also said to now be powered by LEDs, and their design slants inward to draw attention to the front fascia. Sharper, sculpted lines also add additional detail to the hood of the truck to emphasize its improved, rugged looks. Most of the body is still kept in camouflage however, so this may be all the style changes we'll see for now.
Tech
Here's a change that might be of interest to the techies out there. We already know that most if not all FCA vehicles for the new model-year will be running the latest version of Uconnect, Uconnect 4C, capable of Google Android Auto and Apple CarPlay, but it looks like the Ram 1500 DT might get something even more advanced. Much like what many know as a trademark design of the Tesla center stack system, the 2019 Ram 1500 is getting a large, vertical touchscreen. Analog buttons will remain, such as those for the A/C, radio volume, etc. There are some rumors about advanced safety features such as self-park assist, lane keep assist, and a power-activated rear tailgate, but those are left to be confirmed at a later date.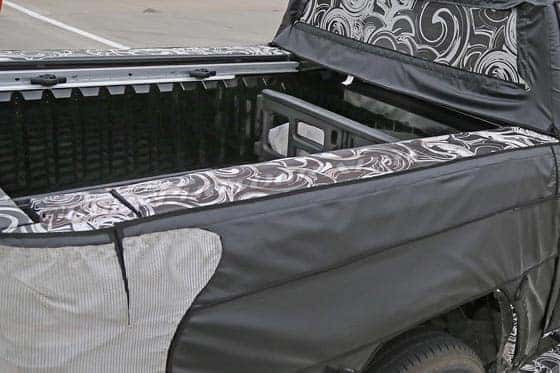 Storage
Ram enthusiasts will be happy to know that the RamBox Cargo Management System will still be available on the 2019 Ram 1500. There was a lot of curiosity about whether or not Ram would do away with the RamBox with the new style and tech changes, but it's not going anywhere as far as leaked information and spy photos go. We'll be sure to confirm it later though.
This is all the information out on the interwebs at the moment, but there have also been about thirteen mentions of best-in-class features that have yet to be confirmed. If the pattern of leaked information continues, we'll keep the updates coming. Liking the changes to the new 2019 Ram 1500 DT? Tell us what you think on our Aventura Facebook page.
Photo Source/Copyright: Trucks.com, Motor Authority, and KGP Photography